Here's How Many Grandchildren Mick Jagger Has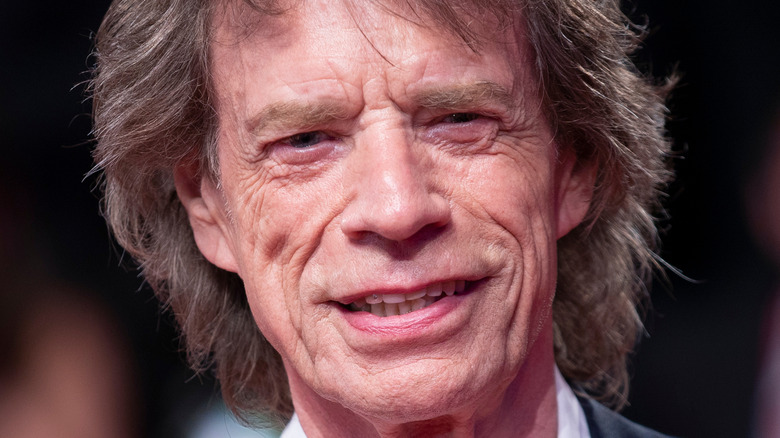 Shutterstock
As the lead singer of one of the best-selling bands of all time (per Business Insider), it's no secret that Mick Jagger of The Rolling Stones was not particularly shy around the ladies. According to Christopher Anderson, author of the biography "Mick," "By one estimate, Mick Jagger has slept with 4,000 women over the course of his life" (via People). Although Jagger was only legally married once, he had a slew of long-term partners (via The Daily Mirror). Overall, Jagger parented a whopping eight children with five different women.
His first child, Karis, was born in 1970 to model Marsha Hunt, whom Jagger reportedly wrote the hit "Brown Sugar" about (via The Independent). Jagger originally denied his fatherhood to Karis in order to avoid paying child support (via Washington Independent) but has since stepped up his game since, as the two are reportedly quite close (via Daily Mail).
A year after Karis's birth, the musician fathered another daughter, Jade, with his only wife Bianca Macias. He also had four other children with actress Jerry Hall. After his separation from Hall, Jagger went on to have another child with Brazilian model Luciana Gimenez. In 2016, he then went on to have his youngest son with Melanie Hamrick, a dancer over 40 years younger than him.
Out of all his children, Jade and Karis are the only ones to have become parents themselves, making Mick Jagger a 5-time grandfather and great-grandfather (via CNN). 
Mick Jagger has five grandchildren and three great-grandchildren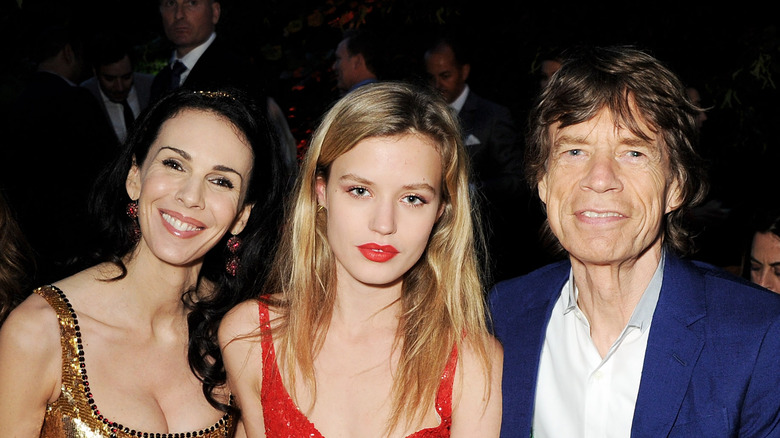 Dave M. Benett/Getty Images
The Yale graduate Karis Jagger has two children, Mazie and Zak, with her husband, director Johnathan Watson, to whom she's been married since 2000 (via New Daily). Jewelry designer Jade Jagger has two daughters with ex-husband Piers Jackson: Assisi Lola and Amba Isis (via Vogue). In 2014, Jade gave birth to her third child, a boy named Ray, with her second husband Adrian Fillary. That same year, Assisi welcomed her daughter Ezra who became Mick Jagger's first great-grandchild. Assisi's second daughter, Romy, was born in 2019, while Amba gave birth to her son River in 2019 (via Hello). 
Little is known about the lives of Jagger's grandchildren Mazie and Zak as well as his great-grandchildren Ezra and Romy. However, his grandson Ray is reported to be Jade's "travel buddy" (via Celebrity Mirror), while River was born dangerously premature but is now healthy (via Daily Mail).
When it comes to the rockstar's closeness in his family's life and his role as a grandfather and great grandfather, Assisi remains neutral. "I call him Mick — I wouldn't start calling him grandpa." She told Hello Magazine.