The Kanye West And Wiz Khalifa Feud Explained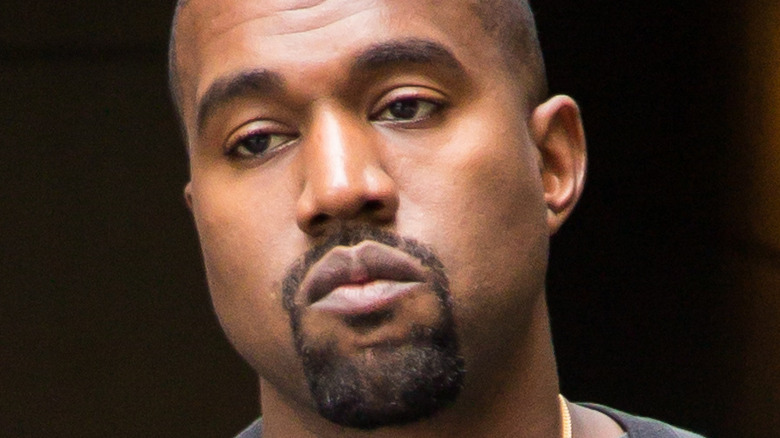 Shutterstock
It's hard to explain the phenomenon that is Kanye West, but many will continue to try. 
Apart from releasing music and sneakers that sell out almost immediately, the rapper produces a steady stream of drama – on and off Twitter. And while the infamous comment he made to Taylor Swift as she accepted an award at the 2009 MTV VMAs, "Yo, Taylor, I'm really happy for you, I'mma let you finish, but Beyoncé had one of the best videos of all time! One of the best videos of all time," will always reign supreme in his list of feuds (via YouTube), West has won and lost more than his fair share of fights.
Many of which featured all-cap assaults, including the "JIMMY KIMMEL IS OUT OF LINE TO TRY AND SPOOF IN ANY WAY THE FIRST PIECE OF HONEST MEDIA IN YEARS," tweet he wrote after Jimmy Kimmel spoofed West's interview with BBC and saying, "Does Kanye West know you're not supposed to be your own hype man?" (via Billboard). 
West also had it out for Wiz Khalifa, when the musician had the audacity to critique Kanye's album which was then-titled "Waves."
Kanye misunderstood Wiz's tweet about his wife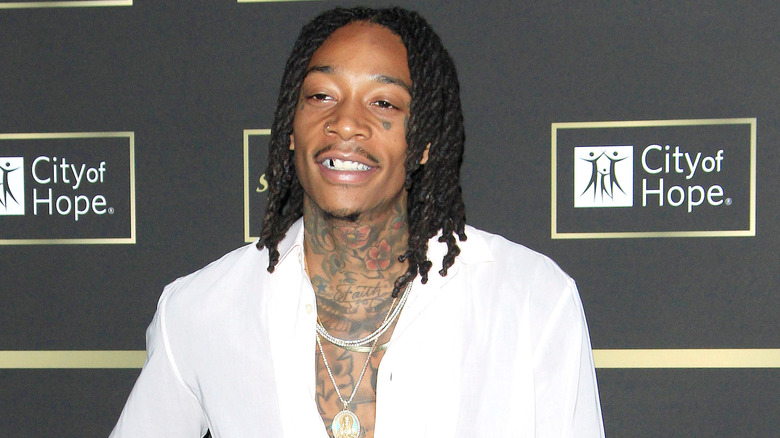 Shutterstock
Kanye West experimented publicly with the name of his 2016 album – it began with "So Help Me God" before it transitioned to "Swish." In January of that year, West announced simply, "New album title, WAVES," (via Billboard). Wiz Khalifa had some thoughts and tweeted, "Max B is the wavy one. He created the wave. There is no wave without him," referring to the smoother "wavy sound" pioneered by rapper Max B (via Billboard). West casually acknowledged the criticism, "All respect to Andre Harrel and Max B #Waves," to which Khalifa replied, "Yea aight."
Whoever secured screenshots knew that the Twitter rant was far from over. Khalifa tweeted, "Hit this kk and become yourself," about his strand of weed "Khalifa Kush." West assumed that 'kk' alluded to his wife, Kim Kardashian, and went on the offensive with a string of cuss words and garbled confusion. A few notable mentions were, "maybe I couldn't be skinny and tall but I'll settle for being the greatest artist of all time as consolation" and "don't even hint at mentioning me my family or my wife I am your OG," (via Sports Illustrated).
Khalifa graciously corrected him, "KK is weed fool. Reason's why your not wavy..." West apologized within the hour and deleted the iconic stream in the name of "positive energy," (via People). Ultimately, "Waves" was renamed "The Life of Pablo," so this unnecessary exchange was for nothing but the internet gold archives.