How Mock-Necks Are Replacing Cold-Shoulder Tops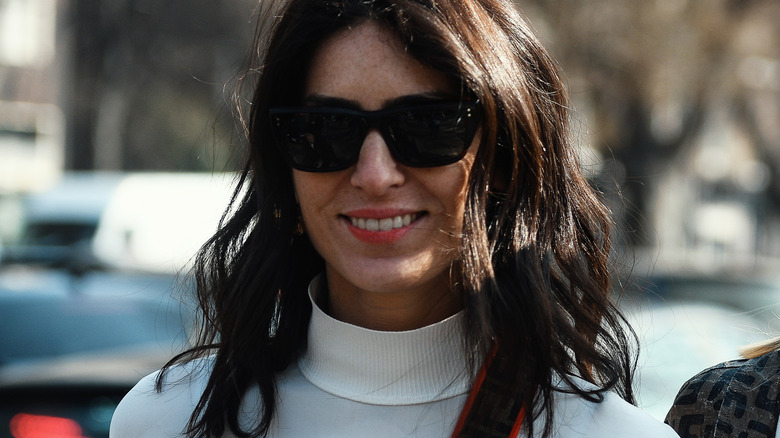 Shutterstock
Fashion can be so much fun, whether you're in the midst of dressing up for a big night out or planning out the perfect silhouette for an important interview. Even a random Tuesday can be spruced up with a cute new crop top playing peek-a-boo under your blazer. Although, you can easily lose the playfulness of it all if fashion trends are moving too fast for you to keep up with. Plus, it's not always enjoyable to have to decipher what all of these trending pieces actually are and how to wear them.
That is where we come in. It's time to explain the latest trend taking over the fashion world: Mock-necks are in the process of replacing cold-shoulder tops. Let's break it down. A mock-neck is a cousin of the turtle-neck. It covers a good part of your neck. However, it does not roll over like a traditional turtle-neck can, according to Gentleman's Gazette. This deeply contrasts the cold-shoulder top, which allows the whole neck and shoulders to be exposed. So, why is the mock-neck trending?
It's time to give the cold-shoulder top the cold shoulder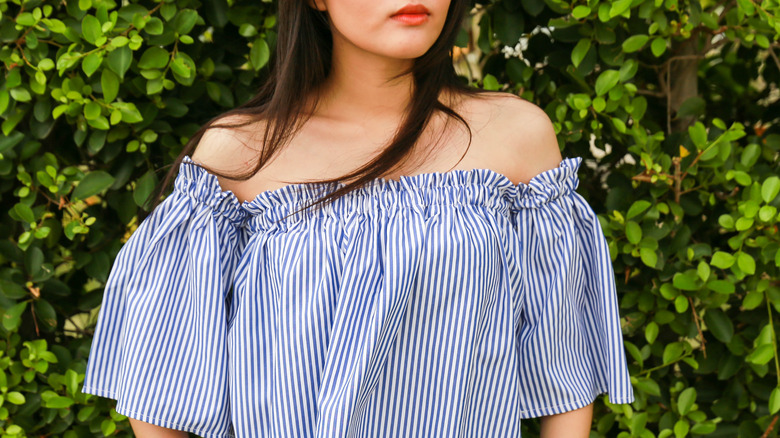 Shutterstock
Why exactly is this slightly reserved piece of fashion suddenly everywhere? Well, it turns out something — anything, really — needed to take over the long-running dominance of the cold-shoulder trend. In 2016, there was a "110% year-over-year increase in the number of off-the-shoulder tops and dresses arriving online," according to The Washington Post. The cold-shoulder top really had a good run as far as fashion trends go, but our shoulders are cold after five years of exposure. And what better way to warm them up than by throwing on what style site Blackbird Spyplane recently called the "POPPINGEST-NECKLINED garments of 2021"? 
As consumers began to get tired of goosebumps on their shoulders, mock-necks made the most sense as the overtakers — especially if you're ready to cover up, but just can't quite commit to the full-coverage look of a turtle-neck. Plus, the mock-neck seems to be a bit more breathable than the classic turtle-neck, per GQ. So, who's in?