The Best Eyeliners For Your Smokey Makeup Routine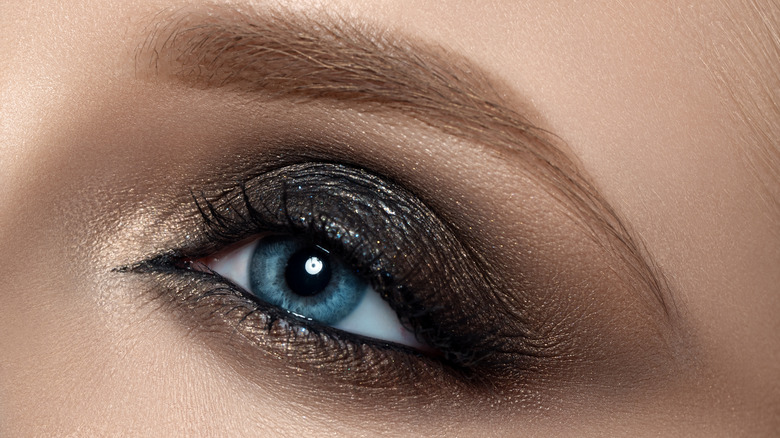 Shutterstock
Of all the must-have makeup essentials, there really is nothing more vital than eyeliner, especially if you want to create the perfect smokey eye look.
But when it comes to choosing the right eyeliner, there are a lot of options to choose from. It can be difficult to know the best kind to invest in, as well as which product will achieve your desired outcome. According to the outlet, "The easiest way to decipher through it all is to think about the makeup look you want to create, and then choose the type of liner that will give you the result."
If creating a smokey eye look is your goal, makeup artist Diane Kendal explained to Glamour that "to create a lush, textured smokey eye" it's a good idea to start "with a cream liner to create a base" followed by eyeshadow. She recommends that the next step should be to use a liquid liner to outline your eyes, followed by going over this using a basic brown pencil liner, which "creates dimension and also helps to smudge it all out," creating the perfect smokey eye look — though others may prefer a pencil to liquid.
Therefore, which brand(s) of eyeliner should you be using to achieve the ultimate smokey eye? Find out below. 
These eyeliners will help you with the smokey eye you're craving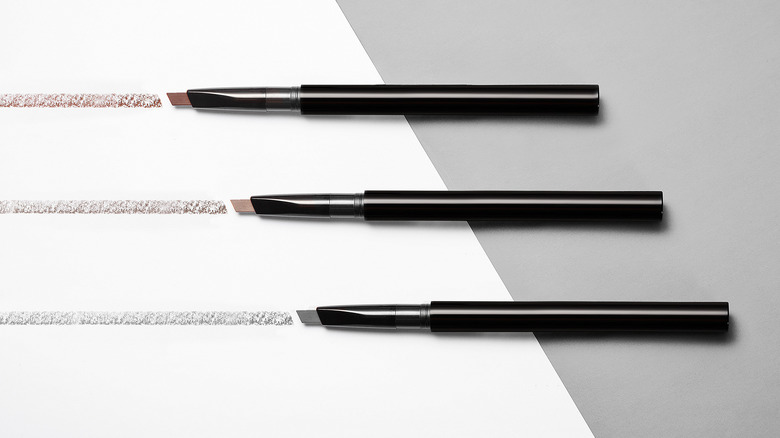 Shutterstock
Creating a flawless smokey eye is all about using the right products, which is where the perfect eyeliner — or eyeliners, if you want to switch it up — come in.
Per Byrdie, the Lancome Le Crayon Khol Smoky Eyeliner ($26 and available in a range of shades), is ideal for creating a smokey eye. "The smooth texture of the pencil glides on easily, making it the perfect product to blend with your finger or brush" to smudge it slightly. The Milani Supreme Kohl Kajal Eyeliner Pencil (less than $6) is ideal for creating a tight line around the rims of the eyes and lasts well even within the waterline. This also pairs well with cream eyeshadow, which can be used for an easy look.
As makeup artist Diane Kendal told Glamour, using a liquid eyeliner can work flawlessly when doing a smokey eye. There are lots of liquid eyeliners to choose from, so knowing which ones to opt for can be tricky. For a liquid option, Byrdie's editors suggest Marc Jacobs Beauty Highliner Liquid Gel Eyeliner ($13.50). This "waterproof, liquid-gel eyeliner is extra long-wear" and lasts exceedingly well. It's also resistant to smudging and flaking.
Another Byrdie recommendation is the Charlotte Tilbury Rock 'N' Kohl Eyeliner ($27). With a "liquid-like glide on effect that's so easy and zero fuss to apply," this liner is ideal for when you're practicing new looks or, yes, trying to nail that smokey eye.