Why An Upcoming Biography About Meghan Markle Might Have The Royals Worried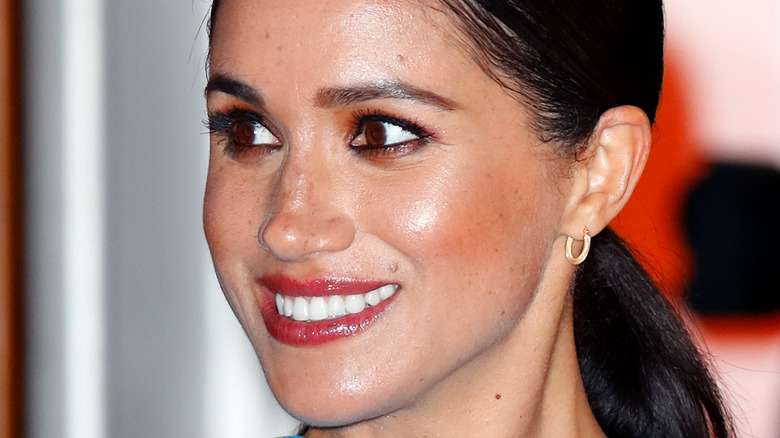 Max Mumby/indigo/Getty Images
Meghan Markle has a lot to celebrate these days. She's a happy mom of two, as daughter Lilibet arrived earlier this summer. She's also a successful philanthropist, and she and Prince Harry are constantly launching and supporting incredible programs through their foundation, Archewell.
However, it sounds like not everything is coming up roses for the Duchess of Sussex. Biographer Tom Bower has reportedly signed a six-figure deal to write a biography on Markle that he says will "tell the truth." On top of that, Bower's book is due in 2022; it's reported that Bower has spent 12 months researching Markle ahead of penning the book. 
A source told The Sun that Bower means business. "This is the book Meghan will be dreading," shares the insider. "Tom doesn't pull his punches, and is terrifyingly thorough in his research. No stone will be left unturned."
It's currently not known who Bower might have spoken to or what they could have said, but many, including Markle's own family members, have already attempted to cash in on her name in the past.
Tom reportedly wanted to work with Meghan on the book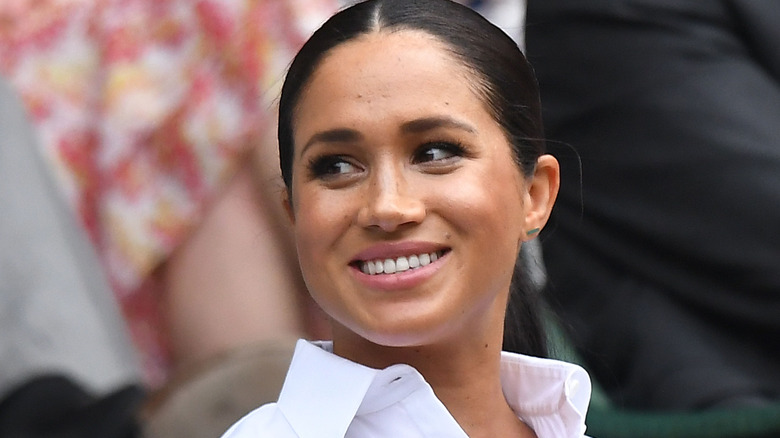 Shutterstock
The anonymous source also explained to The Sun that Tom Bower sometimes shadows his subjects, or even welcomes their contributions to his work, but that definitely isn't happening this time around. The insider notes, "Tom has previously worked with some of his subjects, and even spent time trailing them, but it has been made perfectly clear to him that this will not be an option with Meghan." 
The source adds that while Markle is not interested in helping with the book at all, Bower is banking on the public interest in her to make the book a success. "She wants no part of it," they explained. "Given the events of recent weeks and months, this book will be dynamite – he reckons this is just the tip of the iceberg, and more will emerge over the next 12 months."
Many believe that Bower will have attempted to interview Markle's family members as well as friends of people who no longer work for the Duke and Duchess of Sussex. So far, the pair's camp have yet to issue a statement about the book, and it's not likely they will anytime soon.