The Drugstore Skincare Product The Lea Michele Can't Live Without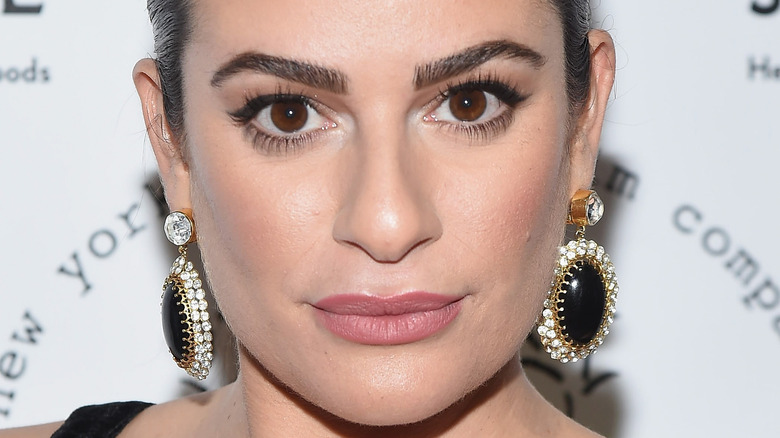 Gary Gershoff/Getty Images
There's no doubt that Lea Michele has flawless, radiant skin without a blemish in sight. And while some stars choose to keep their daily routines to themselves, Michele has never been secretive when it comes to sharing her beauty tips and tricks to the world, especially on social media. And since clean beauty products have been all the rage lately (via PR Newswire), Michele is clearly no stranger to them.
She took to her Instagram Story in 2020 to show off all of her non-toxic beauty products that she uses in her routine, which included sulfate free shampoos and conditioner, an organic body scrub, a fragrance-free moisturizer, a cruelty-free cleanser, feminine wash, wipes, and heating pads. All of these products added up to be around a whopping $200 total (via People). However, there is one holy grail product Michele frequently uses that is fairly more reasonable in price. Even though Michele's net worth was reported to be around $12 million in 2020 (via StyleCaster), she proves that you don't always need to splurge on overpriced high-end products to look healthy and glowing. Here is the one vegan skincare product that the "Glee" alum says she swears by.
Lea Michele's beloved clean skincare product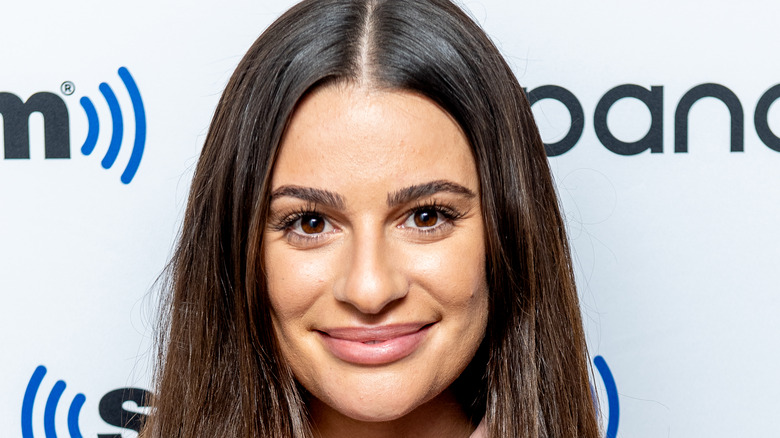 Roy Rochlin/Getty Images
Lea Michele posted on her Instagram Story in 2019 (via Byrdie) that she's loving the Super Green Detox Kale and Charcoal Facial Mask by Pacifica Beauty. It's a mere $4 at Ulta, and Michele proves that even the most famous stars aren't above worthwhile drugstore products.
Pacifica Beauty is a 100% vegan, cruelty-free brand that sells skincare, makeup, haircare, bath and body, and fragrance products that can be purchased at either Ulta or Target. They are dedicated to sustainability when it comes to their packaging and only use natural ingredients. Founded in 1996 by Brooke Harvey-Taylor before vegan products became trendy, Pacifica was clearly a pioneer of their time (via Well and Good).
Its Super Green Detox Kale and Charcoal Facial Mask is made with charcoal, hyaluronic acid, and vitamin C. The charcoal helps unclog pores (via Healthline) while the hyaluronic acid promotes elasticity, and the vitamin C treats dark spots. The mask is suitable for all skin types, but those with oily and acne-prone skin will especially benefit from the product. To use, unfold and place on the face for 10-20 minutes. This multi-targeted mask is also unique because it requires no rinsing afterwards. Simply remove and massage the rest of the serum onto your face for optimal results and make Lea Michele proud!