How Marisa Tomei's Friends Really Feel About Her Being Perpetually Single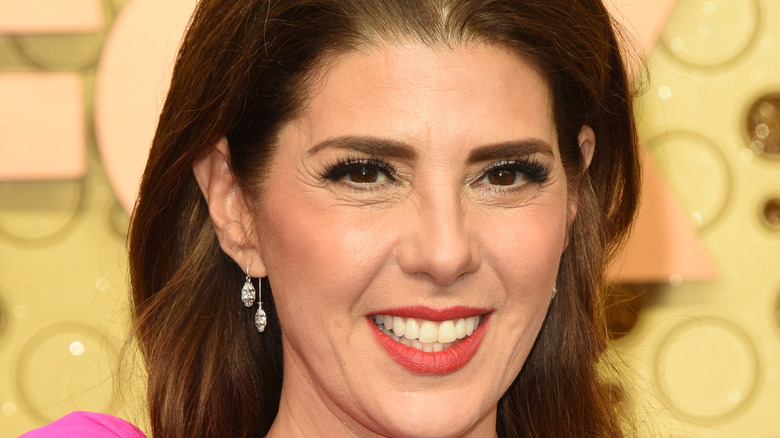 Shutterstock
Being in Hollywood is hard in general, but it's even harder to date in Hollywood. It can mess up your career, and it's hard to tell who's being real with you. Because of this, some stars simply don't date much — or at least publicly. One such actress who has seemed to prefer being single during her long career is Marisa Tomei, though she does have a dating history.
Tomei has never been married, and she's never had kids. However, that doesn't mean she hasn't led a fulfilling life. Her Hollywood career began back in the 1980s, with her first professional gigs including "The Flamingo Kid" and a recurring role in the television series "As the World Turns" (via IMDb). Younger generations probably recognize her now as Aunt May in the Marvel Cinematic Universe, appearing in all three "Spider-Man" films, including the upcoming "Spider-Man: No Way Home," but she's been in a lot more projects throughout the years. Her hit appearances include 1992's "My Cousin Vinny," 2008's "The Wrestler," and 2000's "What Women Want," though there are many more.
Despite all of this success, Tomei remains single, and people have begun to wonder what those around her think about this. Still, as long as Tomei is happy, others' opinions on this don't matter much.
Marisa Tomei's work ethic if her 'life force'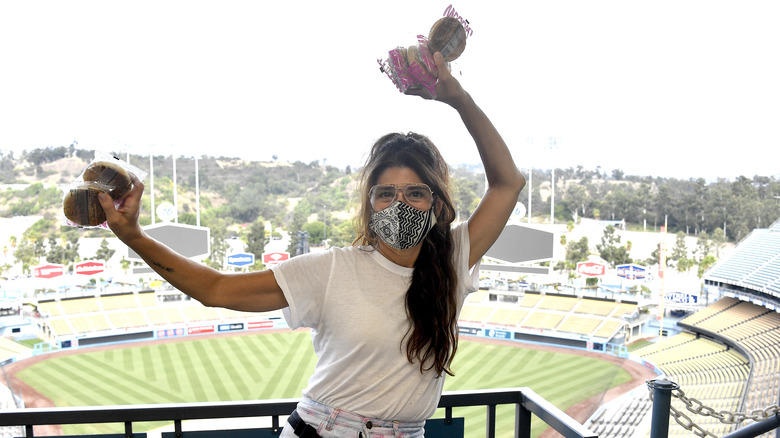 Frazer Harrison/Getty Images
Marisa Tomei's relationship history has no doubt been affected by her career, and the question that remains is simply whether she chose to focus on her career or if an outside factor prevented her from dating. The answer to this seems to have arisen, though, as a close friend of Tomei told Closer Weekly in an exclusive interview that the actress's ambitions in life have never been centered on building a traditional family. In fact, Tomei's stance on marriage is a very positive, feminist one.
"I'm not that big a fan of the marriage as an institution," Tomei has previously declared, "and I don't know why women need to have children to be seen as complete human beings."
According to her close friend, this is how she lives her everyday life. "She is living life to the fullest and getting offers other actors would kill for," her friend said, adding, "Her success is a combination of talent and incredibly motivated hard work." Her friend even went so far as to say that her "work has been her life force."
In the end, Tomei's friend revealed that the actress wants to play Aunt May in the Marvel Cinematic Universe as long as she can and that she even wants to be in a Broadway show. This work ethic to make the most of your life and career is impressive and inspiring, and if one thing is certain, her career isn't slowing down any time soon.