The Premium Hairbrush That Heidi Klum Insists Is Worth It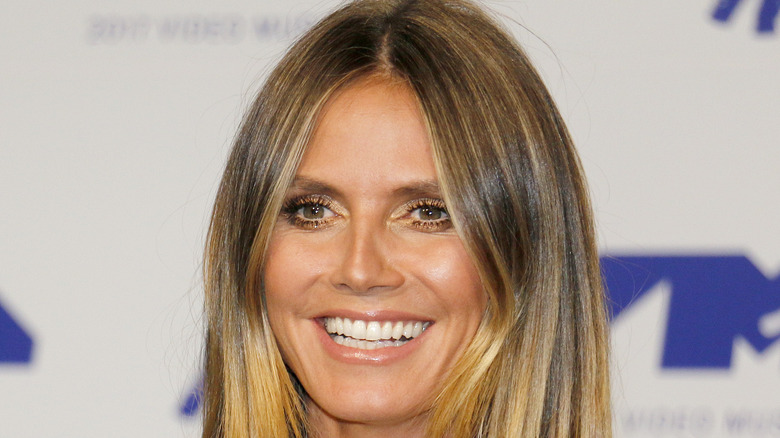 Shutterstock
It may surprise you to learn that Heidi Klum came from humble beginnings. At age 18, the German-born supermodel entered her first modeling contest following encouragement from a friend. To her surprise, Klum won the contest and found herself signing a three-year modeling contract that would ultimately lead her to the mega-success she has since found in the modeling world and on TV (via Hello! Magazine). Among her many accolades, Klum was the first German model to grace the Victoria's Secret runway (via ScreenRant.)
Though Heidi Klum did not grow up affluent, her father worked for a cosmetics company, and her mother worked as a hairstylist. So, in addition to years of experiencing fine beauty treatments and constantly having her hair and makeup done as a model, Klum grew up adjacent to the world of luxury beauty products. 
Thus, it should come as no surprise that she has a high standard when it comes to the products that touch her immaculate face and flowing blond locks, and she's not afraid to spend a little extra of her hard-earned cash on the best. And, when it comes to hair care, one hairbrush stands above the rest for Klum.
Heidi Klum insists that the right beauty products are worth it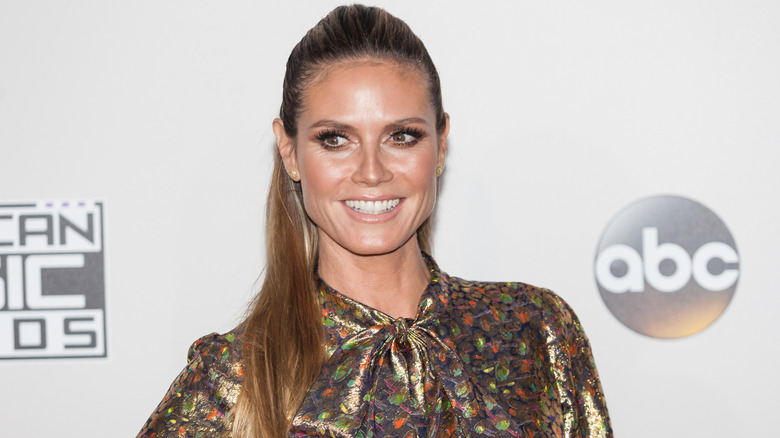 Shutterstock
When Heidi Klum rolls out of bed in the morning (gracefully, we assume), she reaches for her Mason Pearson Pocket Bristle and Nylon Brush (via Reviewed). The miracle brush is something of an icon, made by a 130-year-old British brand and beloved by generations. Accordingly, it'll run you about $140 (via Saks Fifth Avenue), but it does more than the average brush from the drugstore. The Mason Pearson Pocket Bristle and Nylon Brush features boar bristles to distribute your hair's natural oils throughout your mane, and it detangles hair with ease. 
While $140 for a hairbrush is quite steep, Klum is adamant that this tool is worth the big price tag. "It's a bit expensive, but sometimes you have to go deeper in your wallet for things that work," Klum told InStyle. 
Since most people don't have Victoria's Secret money to drop on a hairbrush that costs more than your monthly car insurance payment, seeking out a lower-priced alternative to the Mason Pearson brush is totally understandable. Reviewed reports that the Creative Hair Brushes Signature Classic Air Cushion brush is a pretty close dupe, and the price tag won't break the bank.