Kate Bosworth's Marriage News Has Left Some Fans Scratching Their Heads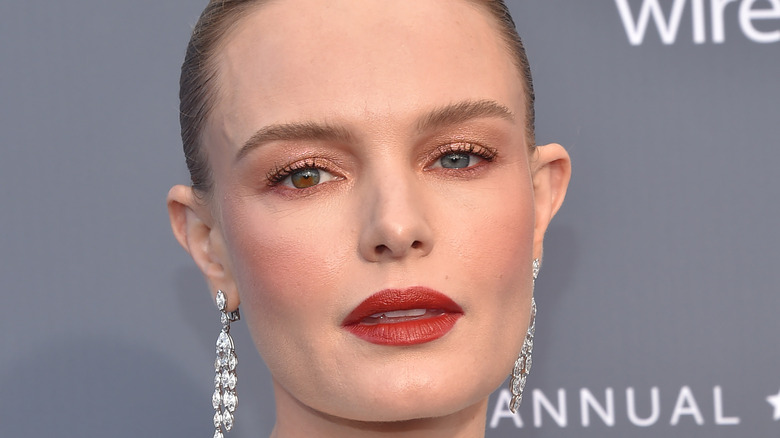 Shutterstock
Kate Bosworth and her husband, Michael Polish are separating, although you'd be forgiven for not getting that out of Bosworth's separation announcement. It's easy to file Bosworth and Polish's news away as another exhibit in a case that hardly needs new evidence — celebrity marriages don't work. This isn't, however, another "another one bites the dust" situation. Kate Bosworth's marriage to Michael Polish lasted over seven years, although they were together for ten (via People). They met in 2011, on the set of "Big Sur," a movie that Bosworth starred in and that Polish directed. The point is, Bosworth and Polish lasted epochs longer than Brittney Spears' 55-hour 2004 marriage or Carmen Electra and Dennis Rodman's 9-day marriage in 1998 (via The Sun).
Yes — there were signs (aren't there, usually?). As US Weekly points out, Bosworth stopped wearing her wedding ring in public as early as June 2021. But when the actress finally announced her separation via social media on Thursday, August 5, the "Blue Crush" actress also made it abundantly clear that she and Polish aren't letting go of each other.
Kate Bosworth's separation announcement reads like a love letter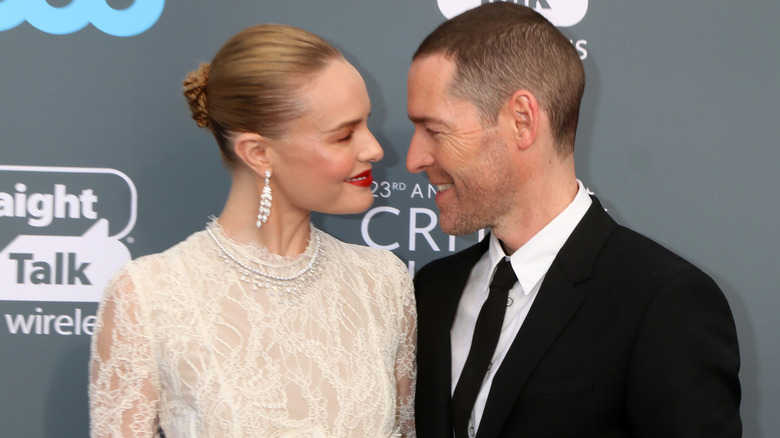 Shutterstock
If you believe Kate Bosworth's Instagram post, Bosworth and Polish crafted their separation announcement together. And, if you follow Bosworth on The Gram, but didn't bother to read the text next to the picture, there's no reason you'd have suspected anything was wrong. The actress announced her split from her husband by posting a pic of the two of them doing that impossible thing that only lovers can do — kiss and laugh and caress simultaneously. 
Let's talk about the text, shall we? "We hold hands as tightly today as we entangled fingers on our wedding day," Bosworth writes. "Our eyes look more deeply into one another, with more courage now ... we have come to acknowledge that our love will never end." This is not, however, the renewal of vows announcement you may have assumed it was, had you skimmed the paragraph instead of reading carefully. Nor is it, as some of Bosworth's followers thought, a pregnancy announcement. "Our hearts are full, as we have never been so enamored and deeply grateful for one another," Bosworth also writes, "as we do in this decision to separate."
Beyond the Instagram post, Bosworth's husband Micahel Polish has yet to comment publicly on the split. Also, there's this. While the two are parting ways romantically, Bosworth's post suggests that their professional collaboration has not come to an end.