The Sustainable Eye Masks That Jamie Chung Swears By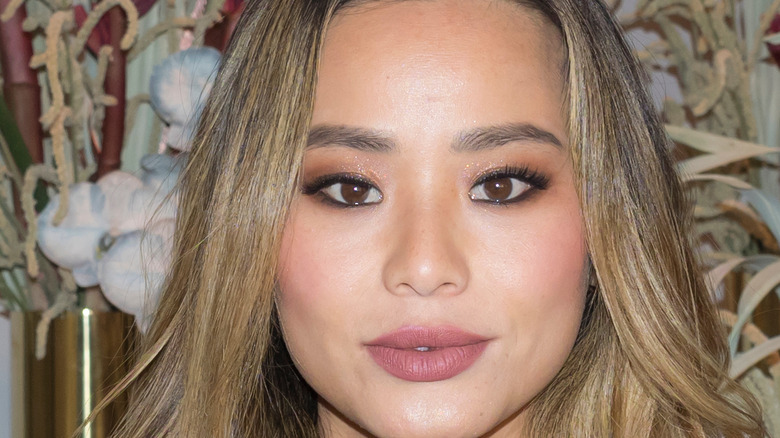 Shutterstock
When it comes to beauty products, celebrities have tightly formed opinions due to their constant exposure to them. Whether their faces are being painted for a photoshoot or a television appearance or they're being offered sponsorships to promote products, they consistently see new products, allowing them to find their favorites from a large variety of brands. Lately, celebrities are even sharing their favorite products with audiences around the world.
This is the case for Jamie Chung, the actress and model who has previously shared her favorite hair growth supplements, beauty products, and even her favorite book, though that's less related to the beauty world. The actress is known for such projects as "Once Upon a Time," "Lovecraft Country," and "The Gifted," per IMDb, and she turns heads with her red carpet looks and stunning beauty, making her qualified to tell us just which products work well for her.
Chung is also known for her activism, especially when it comes to gender and racial equality. On this front, she's spoken out tons, including talking to People about Asian American representation in the media. "What was always pushed upon us was, quite frankly, a cisgender male who was not a minority, writing stories of what he thought the Asian American experience was versus asking someone who is Asian American to write the part," she explained.
Now, her latest recommendation combines her expertise and her activism in the form of environmental responsibility.
These masks help Jamie Chung feel less 'guilty'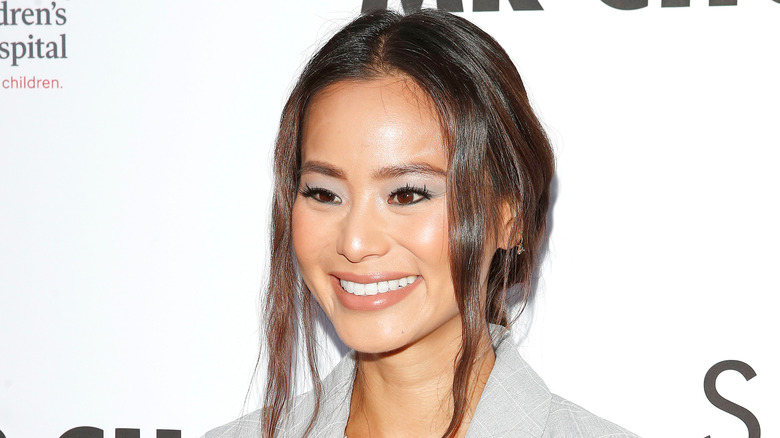 Shutterstock
When it comes to beauty products, Jamie Chung is trying to be more sustainable, and now she's teaching the rest of us how to do so. More specifically, she's found a better way to take care of your eyes without creating too much waste. "I love eye patches but I always feel so guilty just using them for 15 minutes and throwing them away," she explained (via Byrdie).
Because of this, rather than reaching for these wasteful, disposable single-use patches, Chung has been reaching for Dieux Skin's Forever Eye Mask. These retail for $25 but are reusable and environmentally sustainable. Just think about how much less waste would be created if everyone used these instead of its disposable counterparts.
"You just use any kind of serum that you want, wet them, and then when you're done you wash them and put them back in their case," Chung further explained (via Byrdie). This application process also allows you to maintain the customization of your eye care routine just as if you were using disposable eye masks. "These masks encourage products to fully sink in, leaving skin prepped, hydrated and looking heavenly," Dieux Skin's website explains.
With an option like this, why not opt for something sustainable if you can afford to?