The Truth About Billie Eilish And Justin Bieber's Friendship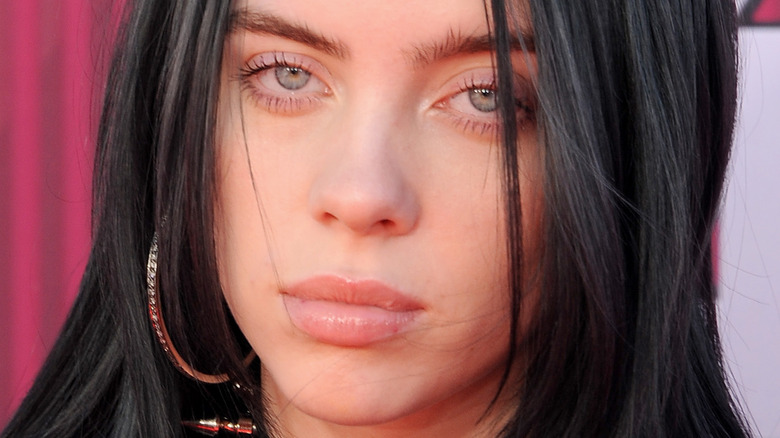 Shutterstock
At only 19 years old, Billie Eilish is one of the biggest stars on the planet. The singer burst onto the scene with her 2019 debut album, "When We All Fall Asleep, Where Do We Go?," and quickly went on to become a household name. With Eilish's new album, "Happier Than Ever," the artist is filling her audience in on some of the difficulties of being a young adult in the public eye 24/7.
"I've had some trauma/Did things I didn't wanna/Was too afraid to tell ya/But now I think it's time," she sings, as well as, "Had a pretty boy over but he couldn't stay/On his way out made him sign an NDA" (via The New York Times).
If there's anyone who could understand what Eilish is going through, it's fellow (former) teen sensation Justin Bieber. The two first met IRL at Coachella when they realized they were standing next to each other in the VIP section at Ariana Grande's headlining performance — although, as it turns out, Eilish first reached out to Bieber five years earlier, direct-messaging him on Twitter. "Hey Justin, I just wanted to talk," she said. "How are you? Please answer" (via Billboard). The two would eventually go on to collaborate on a remix of Eilish's chart-topping song, "Bad Guy."
Justin Bieber is a shoulder for Billie Eilish to lean on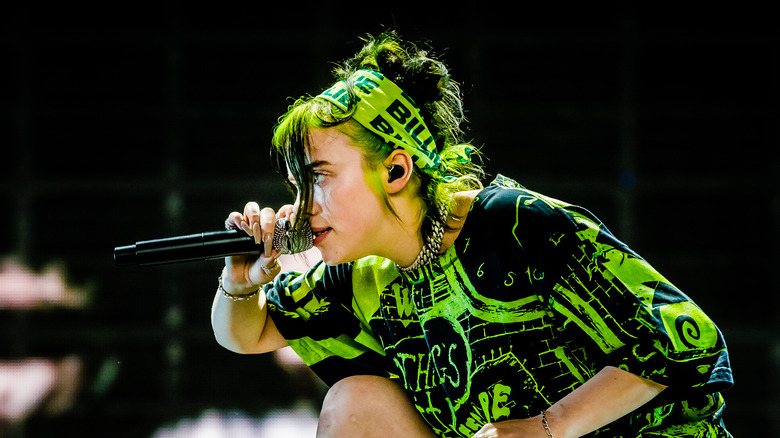 Shutterstock
Earlier this year, Apple TV+ released "Billie Eilish: The World's A Little Blurry," a documentary that revealed the inner workings of Eilish's life. In the film, Eilish received an extremely supportive letter from Bieber (via Decider).
The letter reads, "It's moments like tonight where I'm reminded what I mean to people ... You are so special, not for what you can do, but for who you are. Remember that. I am so impressed by your aura and presence ... I'm excited to watch you flourish."
Bieber would later elaborate on his friendship with Eilish on Beats 1, saying, "Let her do her thing and if she ever needs me, I'm gonna be here for her" (via People). "Yeah, so, yeah, I just want to protect her," he continued. "I don't want her to lose it. I don't want her to go through anything I went through. I don't wish that upon anybody. If she ever needs me I'm just a call away."
Eilish would also open up about how much her friendship with Bieber means to her, saying on SiriusXM's "The Morning Mash Up" that he's helped her deal with the rocky road that is fame (via People). 
"He'll call me sometimes and just say stuff that makes me just feel heard and like there's somebody else that goes through the same stuff," she said. "So it's really nice to have him."
Hopefully this continued friendship will also mean more collaborations between the superstars.