The Truth About Ryan Seacrest And Teri Hatcher's Relationship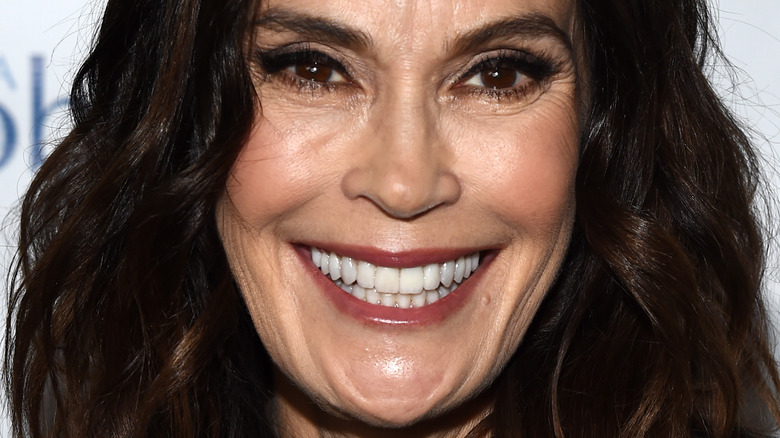 Amanda Edwards/Getty Images
Back in 2006, actress Teri Hatcher and TV host Ryan Seacrest were at the top of their game, starring in ABC's "Desperate Housewives" and the hit reality-competition series "American Idol," respectively. So, the world of celebrity gossip was set ablaze when reports emerged that the pair were something of an item. But, what is the truth about Ryan Seacrest and Teri Hatcher's relationship?
According to Showbiz Cheat Sheet, rumors that the pair were dating first made headlines in 2006 after paparazzi photographed them kissing in public.
However, it appears the couple's fling was short-lived, and, during an appearance on "The Oprah Winfrey Show" just a few months later, Hatcher revealed that she didn't see much of the "American Idol" host following their highly publicized date. 
"I haven't seen him since that day," the "Lois & Clark" star told Winfrey in May 2006. "So all the stuff about everything else is just made up," she added (via People). 
What happened between Ryan Seacrest and Teri Hatcher?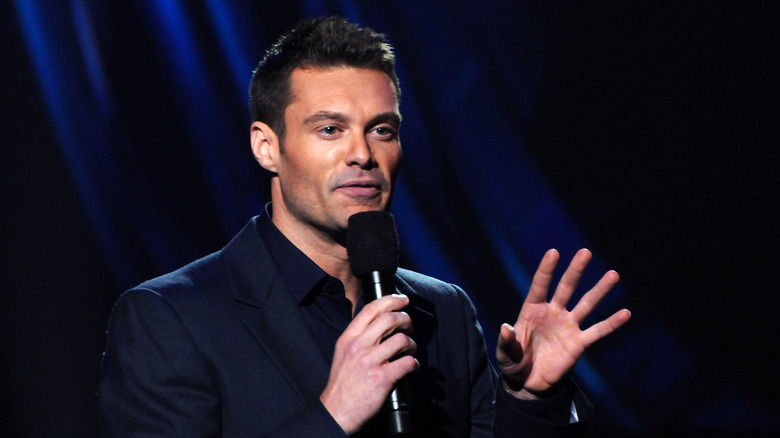 Shutterstock
Opening up further about her time with Ryan Seacrest, the actress continued on to reveal that the pair's photographed kiss was during their third date, and their first time out in public together. According to People, Teri Hatcher also disclosed to Winfrey that Seacrest later called her and said "I don't think I can do this with you." After being quizzed by Oprah about what prompted Ryan to tell her this over the phone, Hatcher jokingly replied, "I don't know. I ate too much lobster? You'd have to ask him."
Following their brief romance, Seacrest went on to enjoy brief flings with the likes of reality star Jasmine Waltz and Julianne Hough, according to Us Weekly. He also dated model Shanya Taylor on and off for eight years before eventually calling it quits in June 2020. 
Per Who Dated Who, Hatcher had been married twice before her short-lived romance with Seacrest. Back in 1988, she walked down the aisle with Markus Leithold, and the couple divorced after just one year of marriage in 1989. Five years later, in 1994, Hatcher tied the knot with Jon Tenney before splitting for good in 2003. Shortly after her string of dates with Seacrest, Hatcher began a relationship with Stephen Kay. Sadly, however, the couple went their separate ways in 2008.