The Real Reason Julia Stiles' Character Wasn't Killed Off In The Bourne Identity As Planned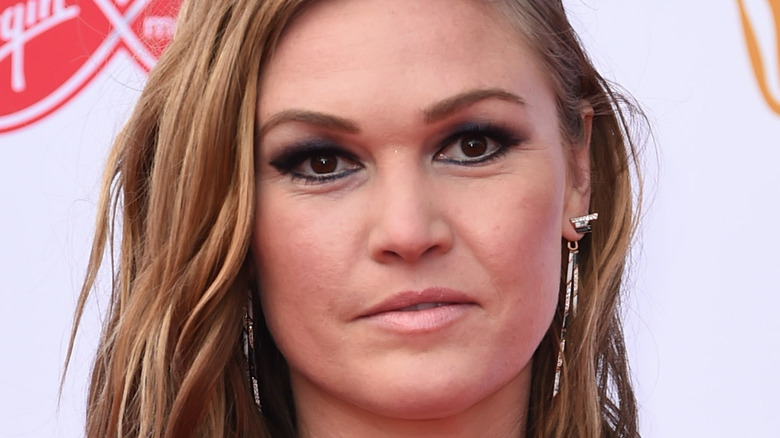 Shutterstock
Actress Julia Stiles is well known for her roles in "Save the Last Dance" and "10 Things I Hate About You" as well as CIA agent Nicky Parsons in the "Bourne Identity" franchise alongside Matt Damon,
The film kicked off with "The Bourne Identity" in 2002 and concluded – three installments later – with "Jason Bourne," played by Damon. For her part, Stiles said that she relished all the opportunities the role afforded her.
"I got really nostalgic on this last set, because I lucked out," Stiles shared with the Columbus Dispatch prior to the final film's release." This franchise has taken me to many parts of the world, and I had no idea I'd still be working 15 years later."
Surprisingly, her role was meant to be a small one. In fact, as far as she knew, her character was meant to die in the first installment (via Collider). She explained, "I filmed a scene where Jason Bourne flips Nicky upside-down against a wall and I break my neck and so, as far as I knew, that was it for Nicky Parsons!"
Parsons having longevity surprised Stiles – especially since she almost didn't take the part. "I remember I was sitting in my dorm room reading it and thinking, 'Oh, this was really cool. I want to do it, but am I going to miss too much school?' Luckily, I decided to ignore that," she told Entertainment Weekly. "Originally my character was supposed to die too, so the fact that I made it this far I feel pretty lucky."
Julia shares her thoughts on remaining a Jason Bourne character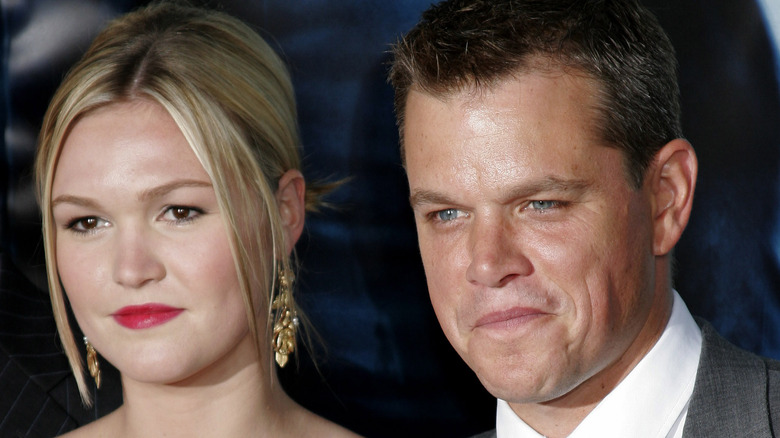 Shutterstock
In the first "Bourne Identity" film, it's revealed that Nicky Parsons isn't who she appears to be. Although pretending to be a student, Parsons is actually a former Treadstone employee (via Bustle). After discovering this, it makes sense that Bourne would want to kill someone who is revealed to be his enemy, and yet he chooses not. Of course, the two eventually become allies, but that happens later.
So why the switch? Per Julia Stiles, it seems like it has to do with "Bourne" creators keeping their options open.
"I think they were hoping that it would, but there's no guarantee and at the time, Matt Damon was a very respected actor and well known, but he wasn't necessarily by the studio system considered an action star and it was, for its time, visually very groundbreaking with the handheld cameras. It didn't look like your typical action movie," Stiles told Collider. "There was no guarantee that there was gonna be four movies after that."
Stiles only discovered her character was still alive after she was done shooting. "They called me back for ADR — which is when you record sound — and they told that it made more sense for me to stay alive," Stiles would later recall to Entertainment Weekly. "From my perspective, the part seemed to evolve with each installment. The producers and the studio behind Bourne are such intelligent, creative people that I'm sure there was some forethought there."