Here's What Mike Richards Did Before Jeopardy!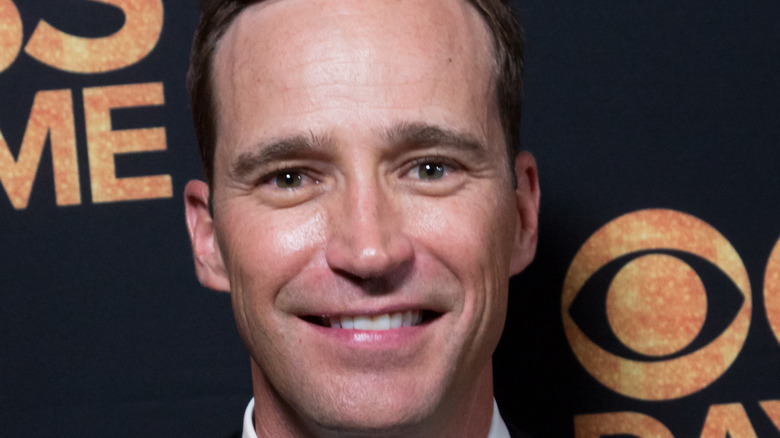 Greg Doherty/Getty Images
If you are a "Jeopardy!" fan, it is probably hard to wrap your mind around anyone but Alex Trebek hosting the hit game show. Trebek hosted the game show for 37 years and after he died of pancreatic cancer in early 2021, the search for a new host began (per the New York Times). 
The gameshow tested out several potential new hosts. From former winner Ken Jennings to Green Bay Packers quarterback Aaron Rogers, the search was long and intensive. According to NewsWeek, the most successful contestant in the show's history also had the highest ratings during his week as guest judge. It seemed like Jennings was going to get the full-time gig, but that was not the case. 
According to Variety, it looks as though Jennings is not going to be the permanent host after all. Negotiations are allegedly in place for Mike Richards to take over. The least known guest host actually has close ties to the show. So, who exactly is this Richards guy?
He was a game show host before producing 'Jeopardy!'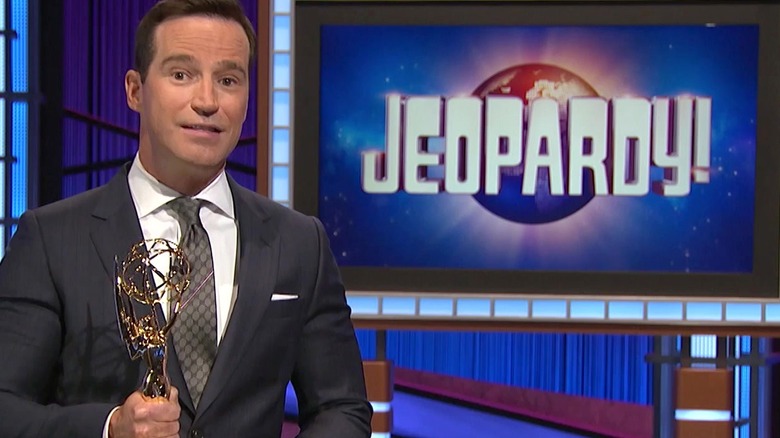 Daytime Emmy Awards 2021/Getty Images
Per Variety, Richards is in the midst of negotiations to become the new host of "Jeopardy!". While a Sony Pictures spokesperson will not confirm or deny Richards' new role on the television show, it seems pretty likely he will take over. As it turns out, he has played a big role on the show for a while now. He has been working his magic behind the scenes for several years.
Richards is the executive producer of the show. While he now handles things behind the scenes, Richards was once a game show host himself. He fronted the shows "Beauty and the Geek," "Pyramid," and "Divided" throughout his career (via Good Housekeeping). He began his producing career on "The Price Is Right."
Eventually, Richards would be the executive producer of some of the most popular game shows on television, including "Wheel of Fortune" and "Let's Make a Deal" on top of his EP roles with "The Prices Is Right" and "Jeopardy!". He would receive 17 daytime Emmy award nominations, winning three of them.
On top of that, his role as guest host of the show was a surprise to him. He told USA Today, "I didn't know I was going to be doing it until three days before, and so I had not prepared myself to host in the way that I know other guest hosts are. So there was just a lot to unpack. Plus, I also only owned one suit, so there was a little bit of scrambling there."