The Exact Beauty Products Camila Mendes Uses As Veronica On Riverdale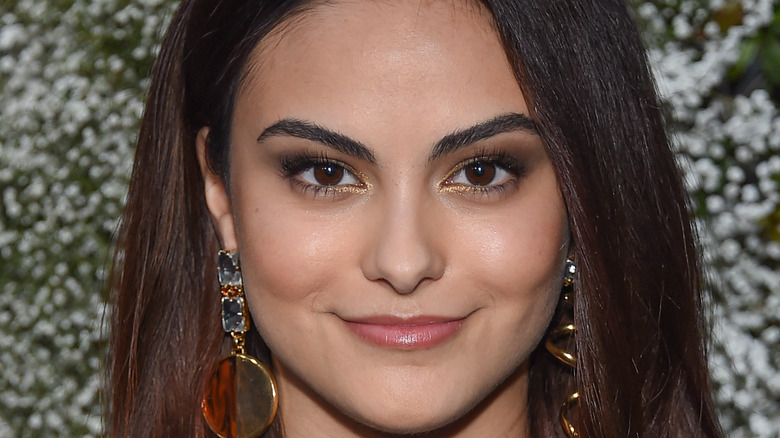 Shutterstock
The resident raven-haired beauty of "Riverdale," Camila Mendes, takes her job seriously. She knows playing the Archie Comics' love interest comes with its fair share of critics, and that's why she uses inspiration from her character Veronica Lodge to deal with the haters. "Every time there's an obstacle in her way, she just sees it as a challenge and something to conquer," Mendes told Hello Giggles. "There's nothing she won't do to make things happen. She inspires me to not let obstacles scare me away, but to see them as challenges and opportunities to prove myself."
After four years of playing Lodge, Mendes has flawlessly encapsulated the Chock'lit shop/speakeasy owner's biting wit, steely glares and million dollar smile, but when it comes to transforming physically, she needs a little help. That's where makeup artist Erin Mackenzie comes in (via StyleCaster). 
Mackenzie is responsible for the striking makeup looks, such as Cheryl Blossom's red lips or Betty Cooper's smoky eyes, that we've come to expect weekly from the CW series. And lucky for us, she's offering a peek inside her make-up bag of Veronica Lodge's go-to products.
Camila Mendes relies on three products to tame her trademark brows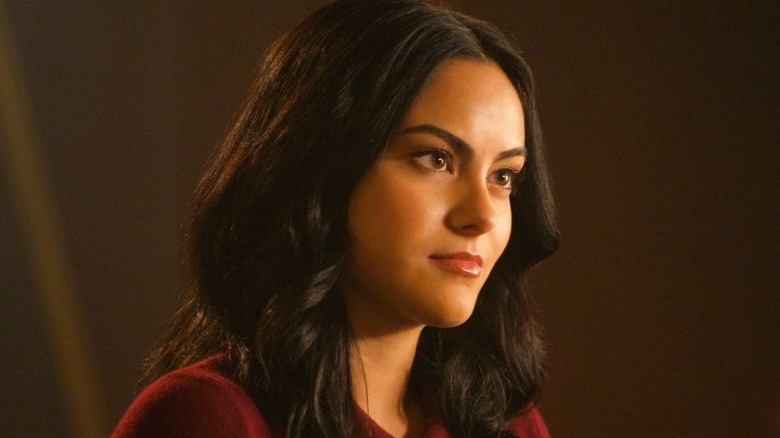 The CW
In order to achieve Lodge's defined brows and lips, Mackenzie told Refinery 29 that she often needs to consider set lighting. "Depending on the color and tone of [cinematographer] Brendan [Uegama]'s light ... we find ourselves constantly playing with the makeup intensity and color to translate correctly on screen."
After six seasons (via IMDb), it's safe to say Mackenzie has mastered the fine art of "matching tone and brightening darkness." When it comes drawing on Veronica Lodge's deep berry lips, Mackenzie relies on Glossier's Generation G lip color in JAM to symbolize Mendes' character growing up. "They are a little more refined than season one," she explained. "These kids are growing up fast while they deal with the weight of the world, so I wanted to reflect that by toning things down a little. Less gloss, more realness."
But growing up doesn't mean skin should lose its shine. At least on camera. That's why Mackenzie uses Amarte's Aqua Veil Pure Hydration Serum as her "go-to primer" and Josie Maran's Pure Argan Milk to fight dry patches. Finally, when crafting Lodge's trademark thick brows, Mackenzie knows Sephora's PRO Angled Liner Brush #22, Sappho Eye Shadow in Jono and MAC's Brow Set gel are the perfect trio for taming any stray hairs (via StyleCaster).