The Truth About Shailene Woodley's Inspiring Activist Career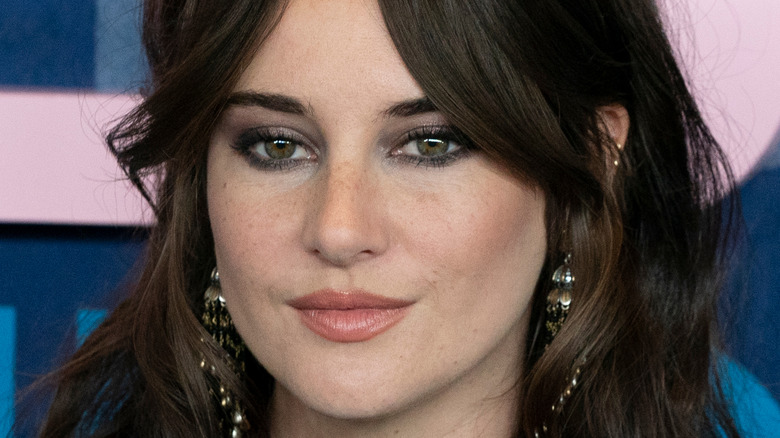 Shutterstock
Actress Shailene Woodley has built her career playing strong women, like main character Tris in the "Divergent" film series and her role as the incredible Jane Chapman in HBO's "Big Little Lies" (via IMDb). It comes as no surprise then to learn that Woodley is a strong-willed, independent woman off-screen as well, who isn't afraid to speak her mind and stand up for what she believes in. 
Although she's best known for her acting skills, Woodley is a veritable activist as well. She has been arrested for protesting, has penned essays about the importance of environmental activism, and she even forages her own food to help combat climate change (via Teen Vogue).
Woodley's inspiring activist career is equally important to anything she does on the silver screen. She understands that she has a platform because of who she is, and she uses this platform to elevate the voices of those in need, like the Native Americans in North Dakota who were protesting the Dakota Access Pipeline back in 2016. Woodley said in her essay for Time "It took me, a white non-native woman being arrested on Oct 10th in North Dakota, on Indigenous Peoples' Day, to bring this cause to many people's attention. And to the forefront of news publications around the world." Woodley's commitment to the cause is an inspiration for fans and fellow celebs alike.
Shailene has been arrested for her activism in the past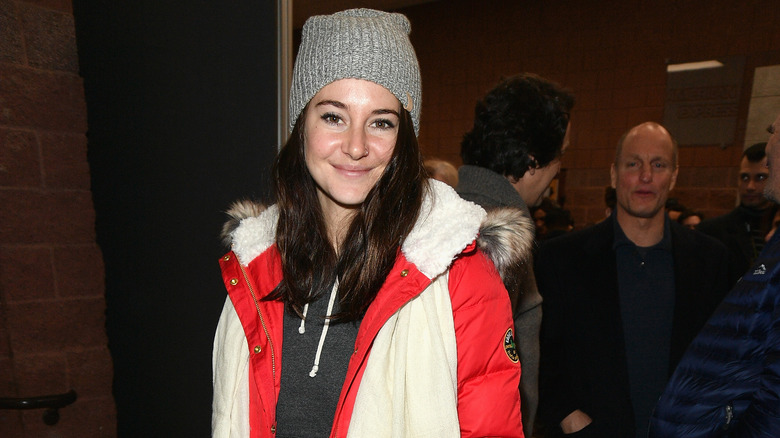 George Pimentel/Getty Images
Shailene Woodley is an environmental activist who has taken significant steps to make a positive impact. She speaks openly about her environmentalism, and has gone on the record to say that she became involved with the cause simply because she wants to make the world a better place (via Borgen Magazine). 
When speaking with Architectural Digest about her environmental activism, Woodley stated "There's a responsibility to future generations to take care of this planet and to make sure that this planet exists in a sustainable way for them in the way that it has sustained life for us." And it's clear from her 2016 arrest at the Standing Rock Reservation in North Dakota that she takes this responsibility seriously!
You may remember the headlines following Woodley's arrest, as the actress and activist live streamed the events on Facebook Live before her phone was taken away. In the video, Woodley could be heard saying that she's being arrested "because I'm well known, because I have 40,000 people watching," per BBC. Although being arrested for her protestation of the Dakota Access Pipeline wasn't part of the plan, Woodley did succeed in bringing attention to the crucial environmental issue.
Shailene has an inspiring activist career and lifestyle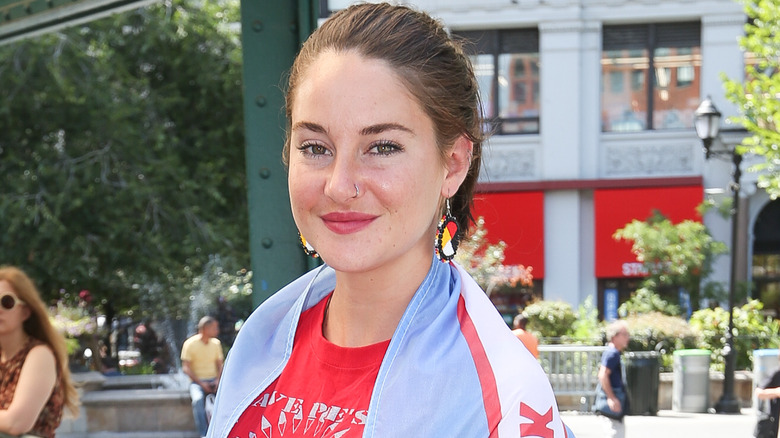 Rob Kim/Getty Images
Shailene Woodley's commitment to environmental activism doesn't stop with protesting. This powerhouse woman partnered with Greenpeace in 2019 to serve as a Greenpeace Oceans Ambassador and even joined the environmental group on an expedition to the Sargasso Sea (via Greenpeace). 
Before embarking on her journey, Woodley spoke with Jimmy Kimmel about the expedition, stating, "I'm doing something with Greenpeace in a couple of weeks, which I feel very grateful for. We're going to the Sargasso Sea and we're going to study and research microplastics and micro pollution." (via YouTube).
And in case you were concerned that Woodley just talks the talk and doesn't walk the walk, she's actually committed to living a sustainable life in every possible way. She spoke with Flaunt Magazine in 2013 about the myriad ways in which she incorporates sustainability into her daily life. "I think everything about my lifestyle is fairly alternative," she revealed. "I gather my own spring water from mountains every month. I go to a farm to get my food. I make everything from my own toothpaste to my own body lotions and face oils." Woodley then went on to say, "I make my own cheese and forage wild foods and identify wild plants. It's an entire lifestyle. It's appealing to my soul."