Why Allyson Felix's Recent Olympic Medal Win Is So Impressive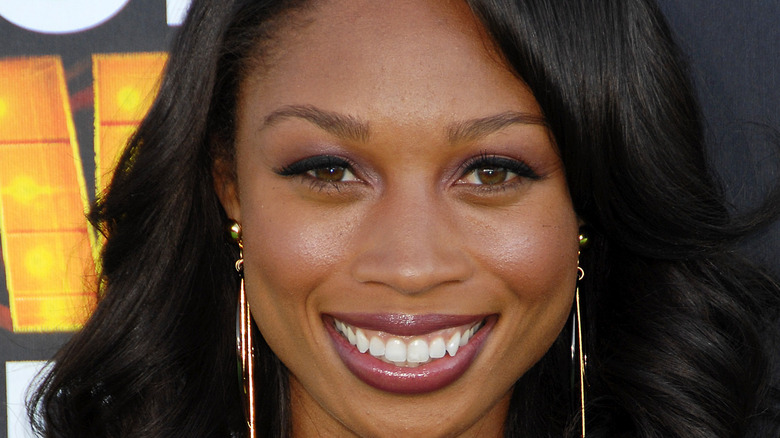 Shutterstock
The 2020 Olympics in Tokyo is finally taking place (as of publication) after being delayed a year due to the global COVID-19 pandemic, and new and old athletes alike are already taking home plenty of medals. Among these stellar contestants is Allyson Felix, an American track athlete from Los Angeles, California, who's already added another medal to her name during the 2020 Olympics (via The Root).
Felix is 35 years old and is showing no signs of wavering or stopping her lifelong journey of becoming one of the world's best runners. Her net worth also backs up her medals and everything she's accomplished in her career so far. In her personal life, the athlete is married to Kenneth Ferguson and is building a beautiful life, and in the professional arena, Felix is using her platform for good. She's spoken out against Nike, and, according to The Root, regularly works to fight against gender inequality in sports, including fighting for maternity protections in this career field. 
Now, the athlete is fighting for her name and for as many medals as possible, and she may have just made a huge stride toward a lifelong dream.
This is the huge accomplishment Allyson Felix just achieved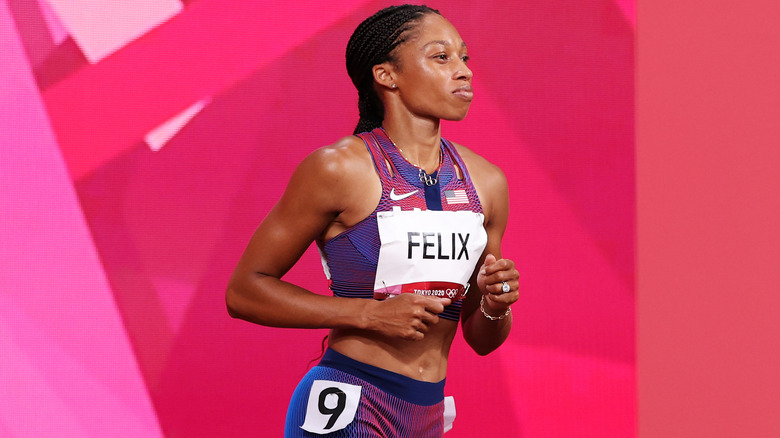 Patrick Smith/Getty Images
When it comes to medals, all medals are good ones — bronze medals, while not gold, are signifiers of huge accomplishments and anyone who says otherwise can kindly see themselves out. This is especially the case for Allyson Felix, who earned her 10th Olympic medal at the 2020 Olympics in Tokyo (via The Associated Press). While Felix always wants to win gold medals, this bronze medal is particularly important because it's her 10th. This makes her the "most decorated female track athlete in the history of the Olympics," per AP.
"A lot of times, I have tied my own work to what happens in these championships," Felix explained of her winning a bronze medal instead of gold. "And I didn't want to do that this time. I've been through too much. I always run for gold. But I just wanted to have joy no matter what happened tonight."
This is Felix's fifth Olympics, and to earn so many medals in just five showings is incredibly impressive. In addition to being the most decorated female track athlete now, Felix is tied with American track athlete Carl Lewis for holding the most Olympic medals as a track athlete, per The Root. However, according to AP, Felix is slated to run again on Saturday, August 7, 2021, in Tokyo and could thus break Lewis' record and simply become the most decorated track athlete in Olympic history.
"I feel I have come a long way from all the other Games. It sounds cliché, but, honestly, it's bigger than just me running out there," Felix said of her time in Tokyo so far (via AP). Now, she's got more chances to win the gold she wants — and continue to break records.