What We Know About Unexpected Season 5 - Here's What We Can Tell Fans So Far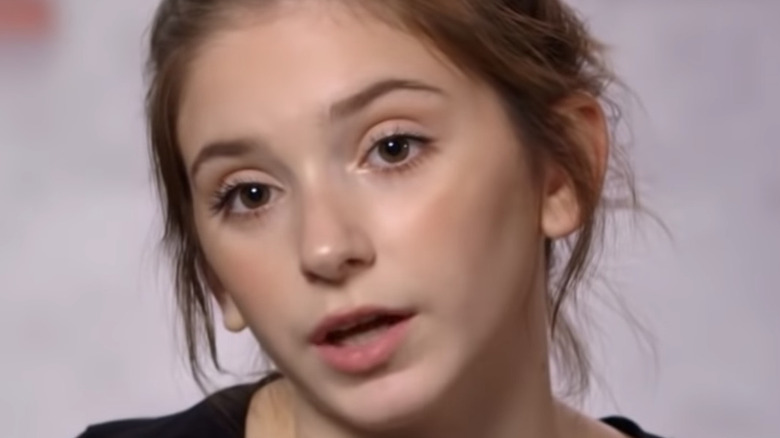 TLC
After four excellent seasons of the TLC series "Unexpected," fans were waiting with bated breath in hopes that the show would be renewed for a fifth. News of a fifth season did eventually hit the public — but perhaps not in the way that TLC had anticipated. According to Starcasm, a season five cast list was leaked on Facebook via fan-made account, "Everything TLC Unexpected." The Facebook group has had an impressive history of releasing some pretty on-point content about the show before anyone else, and lucky for fans, this time was no different. The post shared that the returning mothers on season give will be Lilly Bennett, Jenna Ronan, Tyra Boisseau and Tiarra Boisseau. There will even be some new faces, including Taylor Williams, who is Tyra and Tiarra's cousin. According to the source, Williams will be sharing her experience being pregnant with her second child in the upcoming season.
One mother we most certainly won't be seeing, however, is Reanna and her boyfriend Taron. According to Distractify, halfway through season four, the couple was kicked from the show for currently unknown reasons. "Unexpected" season four took a mid-season break, meaning viewers were unexpectedly left without more episodes. The break was never officially addressed, but many assumed that it was related to Reanna and Taron being fired.
Reanna's sister, Jarea, offered up some comments on her family's absence from the show, saying, "We aren't returning for personal reasons. Before anyone comes up with their own ideas of why!"
A release date has yet to be shared
We can't wait to see what our favorite moms are up to. "Unexpected" has quickly become a fan-favorite TLC show since its start in 2017. Perhaps some of the success is due in part to it being TLC's first long-running show about teen pregnancy. MTV has had its fair share of shows of this particular content, including the wildly popular "16 and Pregnant" and "Teen Mom" (via Time), while it's a relatively unfamiliar subject for TLC.
So when can we expect the fifth season to finally make its premiere? Well, we're sorry to report that we don't have a release date as of yet — it hasn't come from the fan page, and it most certainly hasn't come from TLC yet, either. Season four premiered in December 2020, however, so if TLC decides to stick to something of a release schedule, we can expect the new season to come out within the next few months. We expect, at the very least, that it will make its debut sometime in 2021.
What is McKayla Adkins up to?
In addition to fans dying to know when season five will make its highly anticipated return, whispers regarding whether one particular cast member's return have been just as prevalent. McKayla Adkins is one of the fan favorite mothers of "Unexpected," having been on the show since season one. She has been very open with sharing her life on Instagram and Tiktok, as well as on her YouTube channel, a platform where she has almost 300k followers.
According to Adkins as well as various sources, Adkins is pregnant with her third child. As a result, fans don't know if they can expect her to return for the fifth season, especially since she didn't seem to be included in the Facebook cast leak. But whether or not she does return, she appears to be quite happy. According to Starcasm, not only is her third child on the way, but she got married. In May 2021, the teen mom became "officially Mrs. Tenney," with the last name being all she has shared with fans about her new boo.
While we don't know exactly who the mystery man is, all we know for sure is that it's definitely not who she was dating for all three seasons of "Unexpected."