Why Lester Holt Was Actually Rejected By NBC In The '70s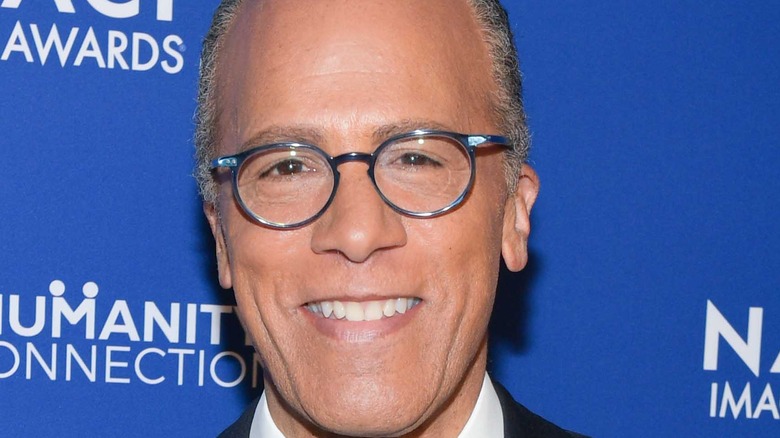 Matt Winkelmeyer/Getty Images
Journalist and millionaire Lester Holt is a fixture on NBC News. He's helmed the "NBC Nightly News" desk since 2015, taking the seat other legendary anchors have had before him, including Tom Brokaw and John Chancellor. However, Holt had to come a long way to get the prestigious anchor position, which was left open in 2015 when Brian Williams was temporarily suspended from the network for exaggerating his role in a story in the field, according to The Chicago Tribune.
Holt's interest in broadcasting and journalism began in his youth and he dropped out of California State University for a chance to work at a San Francisco radio station. He worked his way up and eventually began working for CBS News, where he stayed for nearly two decades, first as a reporter for the network's New York affiliate and then in Los Angeles. He also spent time anchoring the local evening news for CBS's Chicago station before finally landing at the network's new cable news station, MSNBC in 2000 (via Britannica). However, NBC had already rejected him years earlier, and probably for good reason.
Lester Holt tried to get a job at NBC before he had journalism experience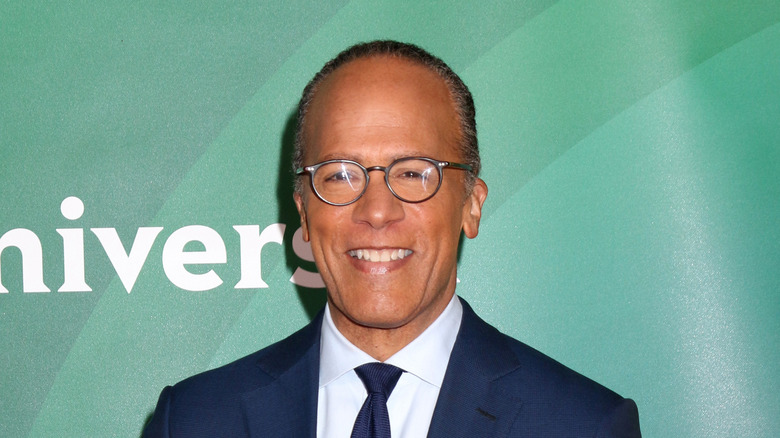 Shutterstock
Lester Holt had just graduated from high school in 1977 when he decided to see if he could get a gig with an NBC radio station, but it didn't work out quite the way he wanted. While NBC wasn't the only network he applied to, he did keep the rejection letter that the radio station sent and shared it with Seth Meyers on "Late Night With Seth Meyers" in 2018 (via CNBC).
The letter, dated August 11, 1977 reads, "Thank you for your interest in WNBC. I was impressed with your credentials. However, it's not exactly what we're looking for at this time. Good luck with your career."
Holt joked with Meyers about the rejection, saying, "I'm still just a little bitter."
Maybe that little wish for good luck from NBC in 1977 led to the success Holt would go on to have at the network. Aside from hosting "NBC Nightly News," he also helmed "Dateline" for nine years, anchored "Nightly News" on the weekends for eight years, and anchored "Weekend Today" for 12 years, according to his NBC bio. He's also been a field reporter for NBC, covering crises and major news events across the globe. In 2016, he also moderated a presidential debate between Donald Trump and Hillary Clinton.