The Real Difference Between Leggings And Yoga Pants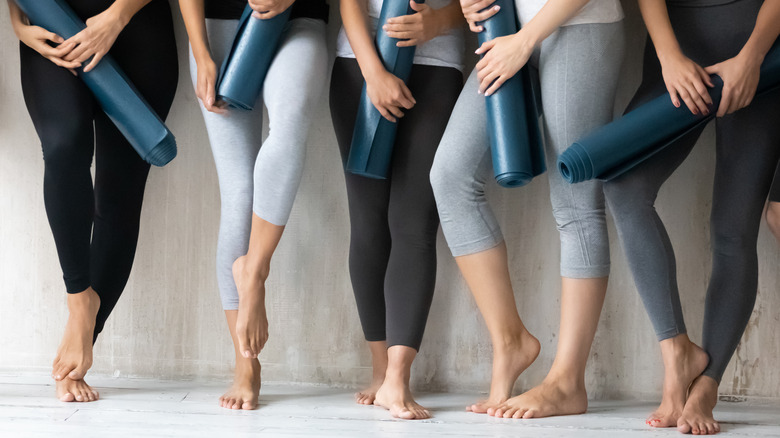 Shutterstock
Because they're so popular, you might find yourself wearing either leggings or yoga pants regularly. In fact, maybe you wear leggings every day. If you're like many women, chances are you have a variety of leggings and yoga pants in your wardrobe. However, you might not really know what the difference between the two items is aside from marketing. Perhaps you even wear them interchangeably. However, according to Best Leggings Daily, there is a difference between the two types of bottoms.
At one point in fashion, people used leggings as a layering item, especially during the cold to help stay warm. More recently, though, leggings themselves have become pants, and you've probably worn them that way at some time during the last decade despite popular memes declaring that leggings aren't pants. "Vogue" culture writer Michelle Ruiz said, "At this point, leggings are life."
According to Macy's, leggings come in fashion wear and activewear, which aren't the same as tight pants meant for yoga and working out. Read on to learn the key differences between these two popular styles of pants.
Here's how material makes all the difference between leggings and yoga pants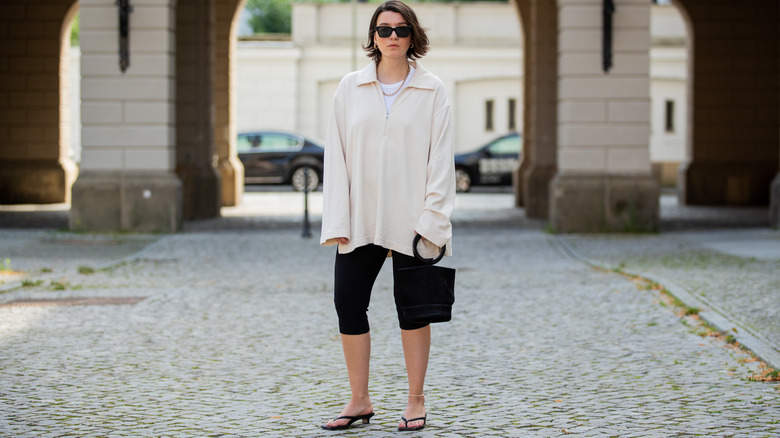 Christian Vierig/Getty Images
Fabric is one of the big differences between yoga pants and leggings, according to Best Leggings Daily. With yoga pants, the fabric is typically thicker and opaque (via Macy's). This makes them suitable for use during exercising and ... yoga. Of course, if you're like many women, they also double as excellent bottoms to comfortably wear while running errands around town.
Meanwhile, a stretchy, sheer fabric gives fashion leggings their comfortable style, making them easy to use for layering if you want to. Macy's pointed out that sometimes the fabric is too sheer to wear with a shorter top. Typically leggings can be dressed up or down depending on what you pair with them.
Best Leggings Daily also noted that usually yoga pants feature a thicker waistband that helps the pants stay up as you move around in different poses. Leggings, on the other hand, might be seamless to help avoid lumps under form-fitting tops. And so, no matter what pants you prefer, leggings or yoga pants, now you know what sets them apart in both fashion and in use.