This Is What Barack Obama's 60th Birthday Party Looks Like Now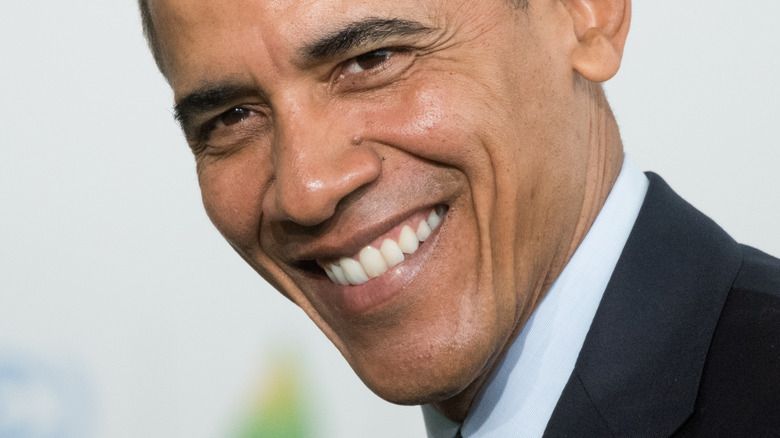 Shutterstock
Former President Barack Obama may not be getting the 60th birthday party that he'd originally planned, but planners have still been able to put together an event that he's not likely to forget.
As of Friday night, The New York Times says the pared-down guest list will still feature a stellar cast of "friends and family" that include Jay-Z and Beyonce, Hollywood luminaries George Cloony and Steven Spielberg, as well as singer Bruce Springsteen, with whom Obama shares a Spotify podcast. Among those who had been cut from the list: actor Larry David, and late-night hosts David Letterman and Conan O'Brien as well as a number of Obama administration officials, including David Axelrod. Other guests like Oprah Winfrey and Ava DuVernay decided to send their regrets because they were worried about the delta variant.
Still, we'd like to spare a thought for the staffers who were asked to ring up a majority of the 475 guests who were asked not to come to the event on Tuesday night. But in the end, it might have been the right thing to do, since as Martha's Vineyard resident Rose Styron points out, "A lot of islanders were very upset at the prospect of hundreds of people coming for the party. Everyone is very nervous about getting together at all."
Last-minute cancellations will have an impact on hotels and catering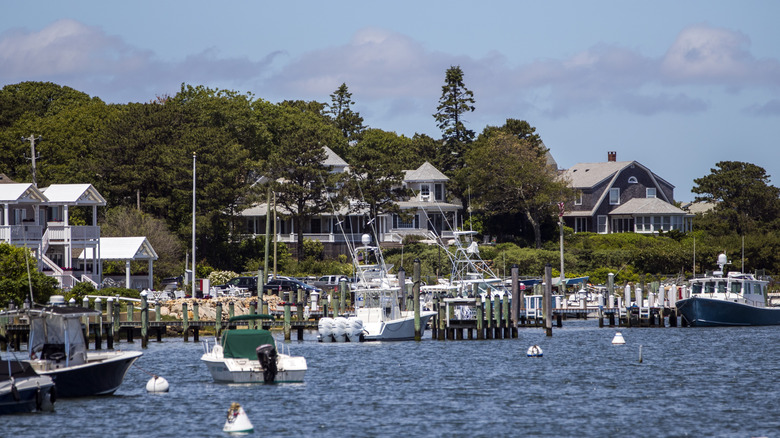 Bloomberg/Getty Images
Because the cancellation came so late, a number of guests didn't get the memo about the change in plans until they had begun to board their flights to Martha's Vineyard; and as TMZ reported, a number would have been hit with non-refundable fees charged by the hotels they were meant to stay in — not like it would seem to matter to those on the invite list.
But one of the arrangements we suspect would have been impossible to adjust at the last minute is catering. Bloomberg says the Obamas had planned to serve a meat-free menu which was pulled together by musician Questlove and included, among other things, Spam musubi made with fake beef and fake pork, as well as vegan eggs made by California-based vegan food manufacturer Eat Just. The extensive vegan menu also included cheesesteak egg rolls. Bloomberg didn't say whether there would be meat options for whom vegan dining wasn't really an option.
Even if plans have changed, there are those that feel there was no need to go to such extremes, since the party was meant to be held outdoors, and under the watchful eye of a coronavirus coordinator. Local writer Richard Taylor told The New York Times that the former president "has 20-plus acres of land, and everyone was going to be outside. You're dealing with a sophisticated crowd. I think the concerns were a bit overblown."