The Surprising Job Helen Mirren Had Before She Was Famous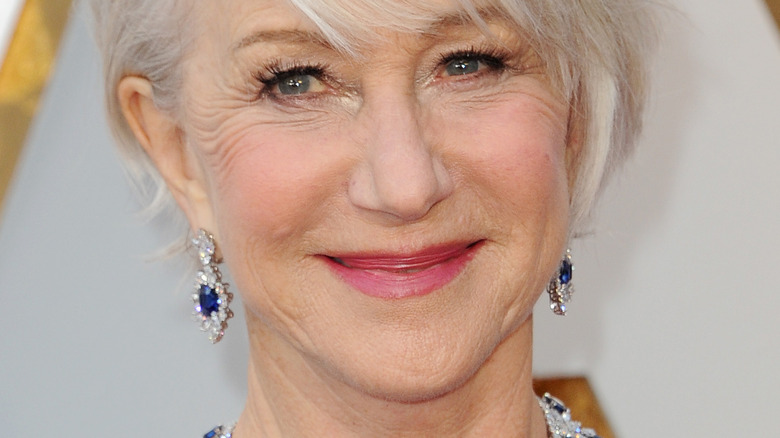 Shutterstock
Helen Mirren is one of Hollywood's crown jewels. For over five decades, the actor has given some of the most memorable performances in film and television, which have earned her multiple awards, including an Oscar for her portrayal of Queen Elizabeth II in "The Queen" in 2006 and an Emmy for her take on Queen Elizabeth I in the 2005 mini-series "Elizabeth I" (via the Television Academy). In total, Mirren has won four Emmys and five BAFTA TV awards to date, with her portrayal of DCI Jane Tennison in "Prime Suspect" her most celebrated small-screen role.
In fact, Mirren was the first to achieve the Triple Crown of Acting (via Apple TV) by earning an Oscar, Emmy, and Tony Award — the latter for another performance as Queen Elizabeth II in the play "The Audience" in 2013. She also won an Olivier Award for the part (via the Los Angeles Times).
As with many actors, though, Mirren had a variety of jobs before deciding to set her sights firmly on the industry. According to Biography, Mirren initially entered a London teaching college by the urging of her mother "in order to learn a stable profession" rather than acting. But even before that, Mirren was working at a surprising venue in the East of England.
Helen Mirren was tasked with getting the attention of passers-by to visit an amusement park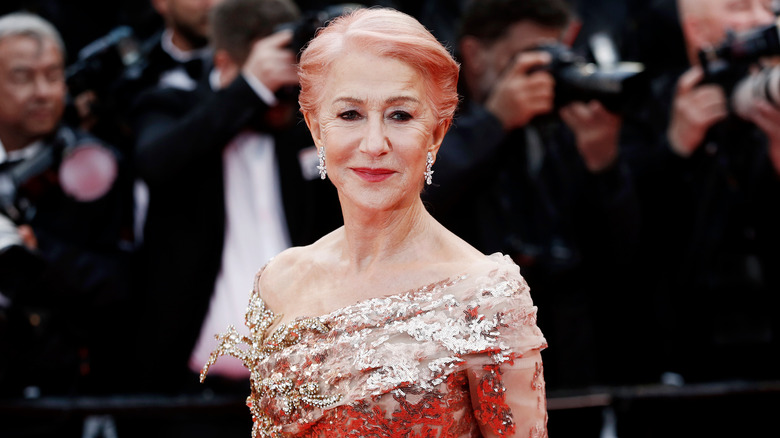 Shutterstock
During an interview with "The One Show," Helen Mirren revealed that she once worked at an amusement park in Southend-on-Sea while she was at school (via the Daily Express). If that wasn't surprising enough, she was given quite an unconventional task — to get the attention of passersby in order for them to visit the attraction.
"Sadly the amusement park is now gone, but yes I was a blagger (smooth-talker) very briefly when I was at school," the actor explained. "It just meant that I shouted out rubbish to get people's attention." Mirren went on to describe one occasion that saw her ask someone whether they'd parked in front of a gate to the park. "And they go, 'What, what, did I park at the ... what?' Then I would say, 'Oh, it doesn't matter, we've got a lovely stall here!'"
According to her boss at the time, Henri Grecourt, she was a "pretty good" smooth-talker. "She wanted to experience the public," he told the Southend Echo. "She was bubbly and was quite ambitious. She always had a nice, posh talking voice and I still remember the way she spoke to me."