Meet Louis Diame, Issa Rae's Husband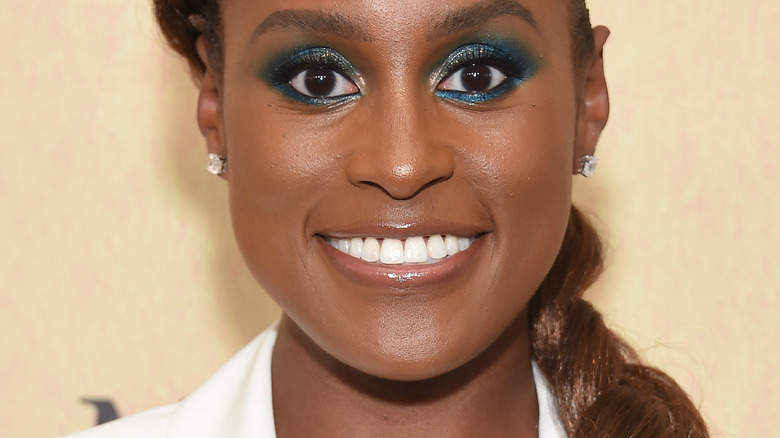 Shutterstock
Issa Rae has kept her love life largely under the radar, but we now know that she's married to a Louis Diame — and it hasn't been long at all since they tied the knot in the south of France (via Elle). Of course, we know Rae pretty well — her YouTube series "Awkward Black Girl" ran from 2011 to 2013, and since then we've seen her in movies like "The Hate U Give" and "Little," as well as starring in the HBO series "Insecure" (via IMDb), which is partially based on Rae's earlier YouTube series, but what about Diame?
Altogether, we don't know a whole lot about Diame, but we do know that he's reportedly a Senegalese businessman — while Harper's Bazaar says that he's a Los Angeles-based "independent banking professional." 
In general, Rae hasn't really mentioned him during interviews, but it looks as if they were an item back in at least 2012, Diame being identified as Rae's boyfriend in this Washington Post article. He's described as being a 29 year old student, which would make him around 37 years old now, and appeared in an episode of his now-wife's YouTube series himself.
Louis Diame has stayed out of the public eye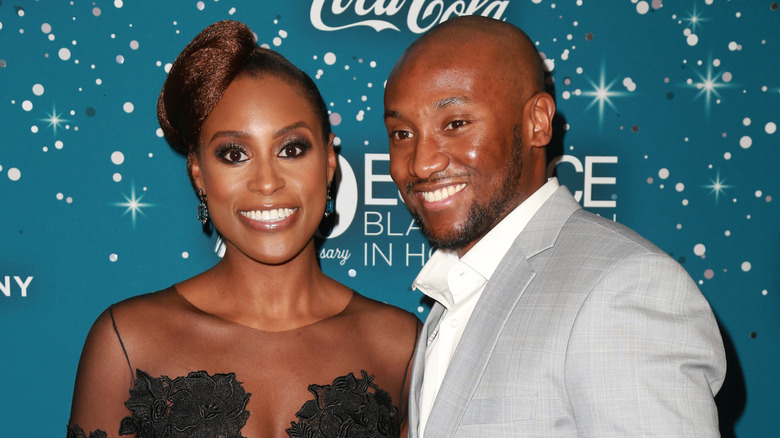 Leon Bennett/Getty Images
There have been rumors going around about Issa Rae and Louis Diame's relationship over the years, before they were pictured together at a number of red-carpet events, including the 2017 Golden Globes after-party, and the Essence Black Women in Hollywood Awards that same year (via Harper's Bazaar). 
However, it looks like the pair got engaged two years later, in 2019. In April, Rae was on the cover of Essence magazine wearing a large diamond ring, but kept coy, not telling anyone in the media if she was engaged or not. It was at the 2019 NAACP Image Awards that some of her "Insecure" co-stars confirmed their friend's engagement. Yvonne Orji described the cast as "very excited for her ... The reaction was all the same, like, 'You out here in these streets getting married, boo!?'" (via The Associated Press).
Despite only being engaged to Rae for a couple of years, Diame is close to his new in-laws. In an interview with Us Weekly, not long after the engagement was confirmed, Rae's brother Lamine described Diame as "like a brother" to him. Meeting the family might be one of the most daunting things to do in a relationship for the first time, but it seems that Diame has got it all sorted.