Here's What We Know About Issa Rae's Secret Wedding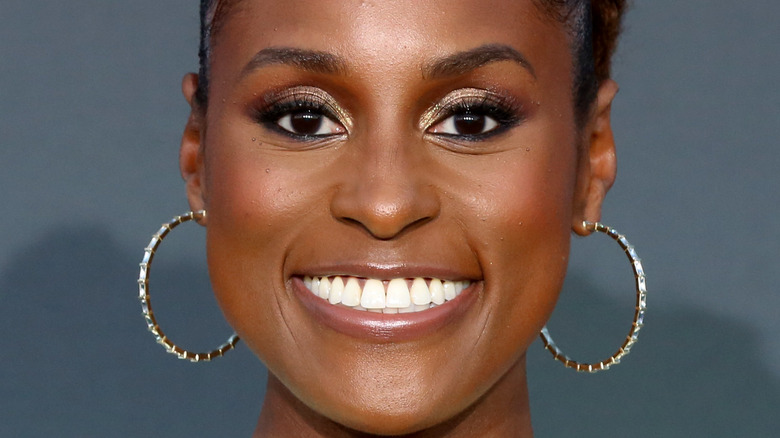 Gabe Ginsberg/Getty Images
Writer, actress, producer and plenty more besides Issa Rae is used to baring her soul onscreen, particularly in long-running dramedy "Insecure," which is partly inspired by her own experiences as a Black woman in Hollywood. Offscreen, though, the talented multihyphenate is cagier. For instance, a Rolling Stone profile notes Rae's only real acknowledgement of her engagement to businessman Louis Diame was her ring appearing in an Essence cover shot. When a man presumed to be Diame shows up during their interview, the "Insecure" star neglects to introduce him.
As Rae explained, "I just feel superprotective of any relationship I'm in." The actress noted, "That's come from observing and making fun of people over the years who broadcast the most intimate parts of their relationships, then are left with egg on their face. I call them the 'me and my boo' people." She may have been reticent to over-share elements of her personal life out of an understandable desire to control the narrative rather than let someone else control it for her, but now, Rae and her own boo have tied the knot and, naturally, the big reveal was fittingly low key. 
The Insecure star revealed the news in characteristically funny fashion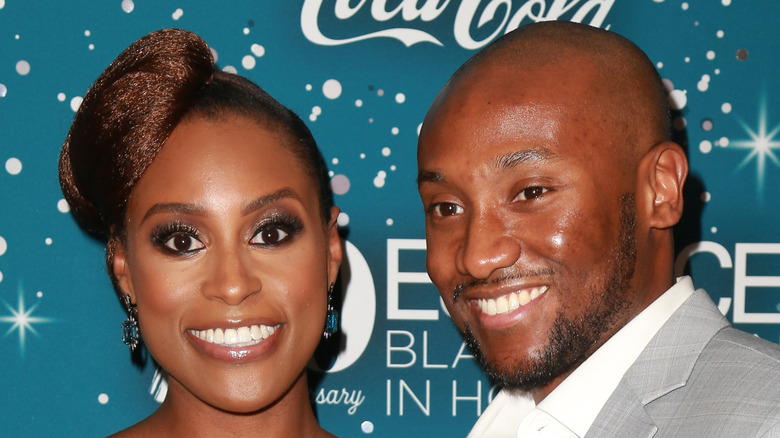 Leon Bennett/Getty Images
In a move befitting her no-nonsense approach to sharing her private life with the public, Issa Rae took to Instagram out of the blue to reveal a bunch of stunning shots ... from her own wedding. "Impromptu photo shoot in a custom @verawang dress," she quipped in the caption, joking, "My girls came to help me, but they all coincidentally had on the same dress!" and finally adding, "Then I took a few flicks with Somebody's Husband." Rae also thanked her wedding planner for making the day so perfect. Given her reluctance to go into detail, it's unlikely we're going to learn much more about the picturesque, South of France-set nuptials, but Rae looks completely ecstatic in the stunning photos.
E! News confirms the couple's loved ones traveled from far and wide to be there, suggesting Rae and now-husband Louis Diame had been secretly planning it for quite some time. The "Insecure" star didn't even confirm their engagement, rather, colleagues Jay Ellis and Yvonne Orji let it slip during an interview at the 2019 NAACP Image Awards. Rae made it clear in several interviews of her own that she wasn't interested in getting any input from the public about her relationships, telling Marie Claire, "I get so much feedback about everything. The one thing I don't need feedback on is who I'm sleeping with." Cosmpolitan confirms Rae and Diame have been together for ten years, so evidently they're doing something right.