Here's How Many Grandchildren Jacques Pépin Has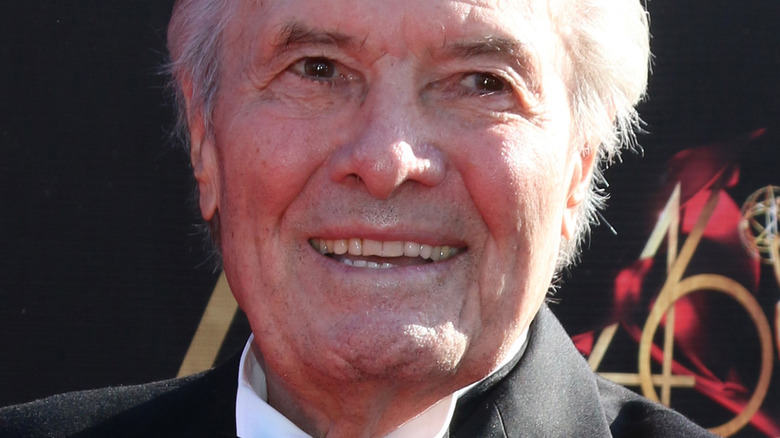 Shutterstock
In the food world, certain names ring like that of royalty. Such is the case for Jacques Pépin, the famed chef who's released countless cookbooks, appeared on countless television programs, and inspired home cooks and professional cooks around the world for decades. In fact, his cooking programs and appearances on TV include "Rachael Ray," "The Chew," "The View," "Top Chef," "Good Morning America," and "Julia & Jacques Cooking At Home" — that's right: He was close friends with Julia Child, and has appeared as himself on over 30 different shows throughout the years (via IMDb). He even did a scripted role in "Ugly Betty!"
As for his cookbooks, he has penned over 30 titles to date (via Thriftbooks). These include his debut "The Other Half of the Egg" and "La Technique," per his website, but what makes his career extra special is that his family has always been at the center of it. His wife, Gloria Pépin, passed away in 2020, but the two of them inspired the world with their deep, endless love for each other (via The Day). The two had one child, Claudine Pépin, born in 1968, which brings us to a final question: How many grandchildren does the famous chef have?
The number of grandchildren that Jacques has may surprise you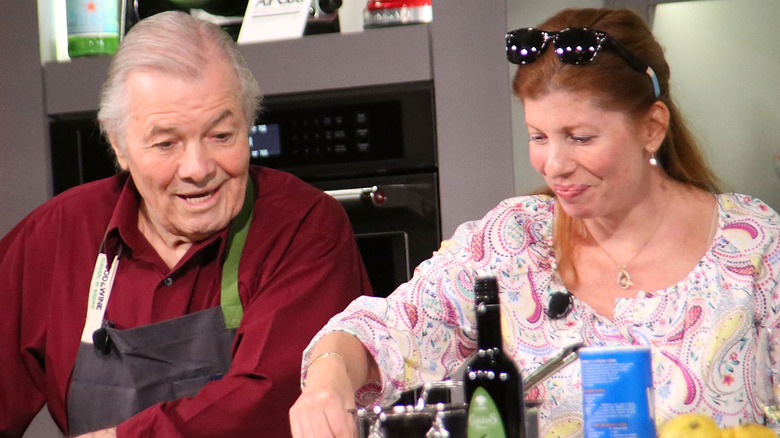 Sonia Moskowitz/Getty Images
Jacques Pépin's life has been a roller coaster, and that term isn't being used lightly here. In fact, the chef almost died from a horrible car accident in the '70s. However, he thankfully survived, and today, he and his family are closer than ever. His daughter, Claudine Pépin, cooks with him sometimes, but it doesn't stop with her.
As it turns out, the famous chef has only one grandchild, and their bond couldn't be any tighter. Her name is Shorey Pépin, and she's all in on the family business. Shorey first started cooking with her grandfather at the age of 2 and even appeared on his series, "Essential Pépin," as young as 6 years old (via Rachael Ray Magazine). "What we do on television is what we do at home," Shorey explained of her time cooking with Jacques. "He talks me through the whole thing."
Because of this connection, Jacques worked on a cookbook with Shorey. Released in 2017, "A Grandfather's Lessons" works through the recipes that Jacques would make with Shorey, making this book perfect for family cooking. It's sentimental for the Pépins without being too personal, so anyone can relate to this cookbook and find joy in its recipes and comforts.