Darcey Silva Reveals Why She Originally Did 90 Day Fiancé - Exclusive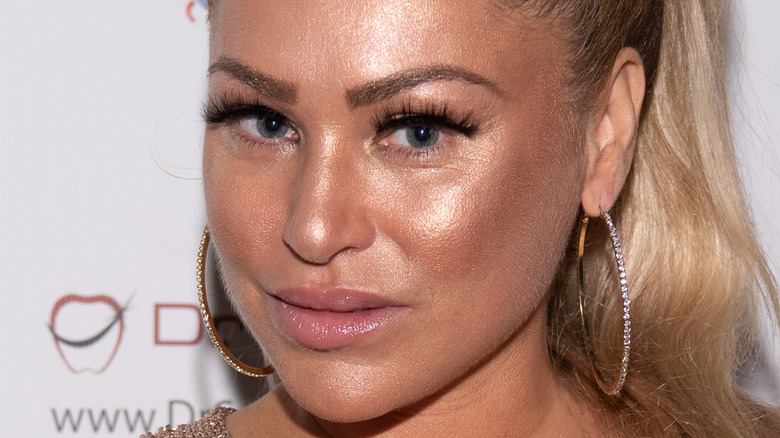 Dave Kotinsky/Getty Images
Darcey Silva first captured our hearts when she appeared on "90 Day Fiancé: Before the 90 Days" in hopes of finding her happily ever after. At the time, the divorcee and mom of two had matched with Amsterdam native Jesse Meester, 18 years her junior, on an international dating app. The pair started dating but hadn't yet met in person, and this is where TLC stepped in, casting her in the very 1st season of the spinoff series. The reality show chronicled her trip to Amsterdam to finally see Jesse and try to make their long-distance relationship work. 
The spunky and ultra-glam starlet has come a long way from her initial reality show stint in 2017. Because of her tell-it-like-it-is attitude and big heart, Darcey quickly became a fan-favorite, and in 2020, was gifted her own series with her equally lovable other half, her twin sister Stacey Silva. The List sat down with the dynamic duo as Season 2 of "Darcey & Stacey" was about to premiere, and they let us in on some secrets of what's to come — but we couldn't help but ask how their involvement with the franchise started!
It was Stacey who originally had the idea to join the show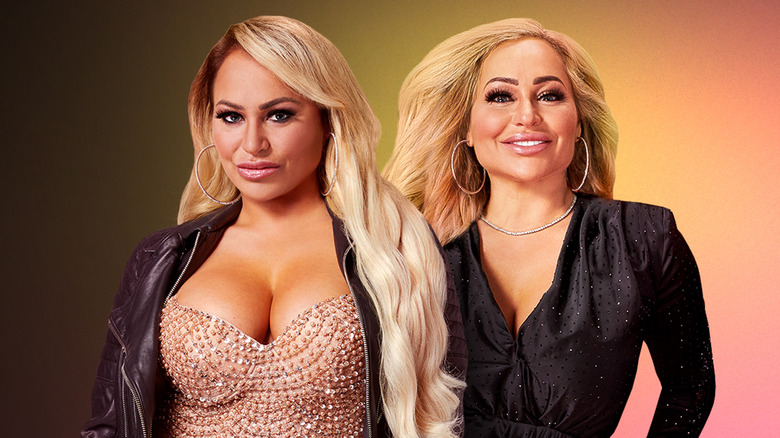 TLC
Darcey Silva had watched "90 Day Fiancé" but actually first got wind of the spinoff show from her sister. At the time, Stacey Silva was dating her now-husband Florian Sukaj and was interested in featuring her love story on the franchise's newest addition, "90 Day Fiancé: Before the 90 Days."
However, the show's focus is on couples who are long-distance dating online, haven't met in person, and have already applied for the K-1 (aka the fiancé) visa. (The "before" part in the show's title means the couple is still waiting for the visa, and once they get it, they face a 90-day deadline to marry after the person from the foreign country lands in the U.S.) "I didn't have the K-1 visa at the time, so I didn't get cast on that show," Stacey explained. 
That paved the way for Darcey, who was about five months into dating Jesse Meester, to put in her application after she saw the casting call. "It said something like, "For couples that haven't met in person yet, in hopes of future, a longer relationship, engagement ..."" she explained. "And I'm like, "Yeah, why not?" So, I wrote in a letter, and we got on it, and the rest is kind of you-know-what."
The Silva twins said this infamous B90 scene was a sign of things to come
The timing of her casting worked out perfectly for Darcey Silva, since TLC was able to film when she first laid eyes on Jesse Meester IRL. "I was planning on taking a trip to Amsterdam, but I waited until we were able to film, and document that," she explained.
Fans of "Before the 90 Days," can never forget one scene involving Darcey. And no, it did not involve Jesse, but a pair of $1,000-dollar Christian Louboutins. The infamous episode where the fashionista got her heel stuck in the escalator will live on in reality show history. Looking back, Darcey realized that moment was a precursor for her tumultuous relationship. "That's when you saw the shoe get stuck in the escalator, and almost my hair. So, that was a huge sign and red flag," she said. "That guy." Her ever-supportive sister, Stacey Silva, agrees. "Yeah, I remember when she called me, [and said] 'My new Christian Louboutin got stuck,"" she began. "I was like, "Oh, that was a sign.""
Season 2 of "Darcey & Stacey" airs on Mondays at 8 p.m. ET/PT on TLC and is available for streaming on discovery+.