The Truth About Taylor Swift And Camila Cabello's Friendship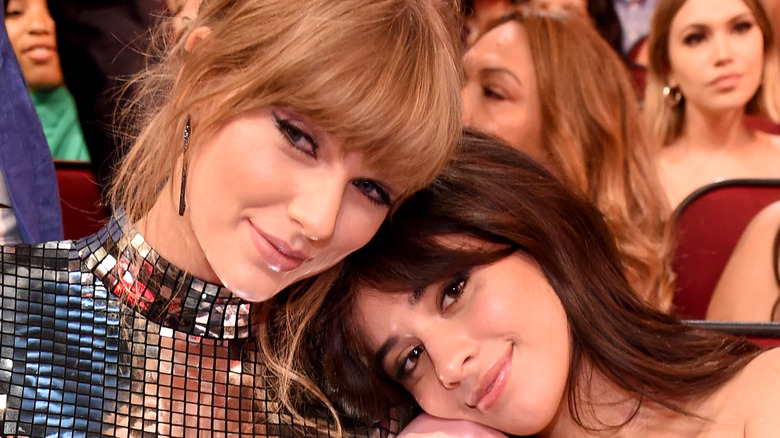 Kevin Mazur/ama2018/Getty Images
Before she was ever friends with Taylor Swift, Camila Cabello was a super fan of the "Love Story" singer. When it was first announced that Cabello would be opening up for Swift on her "Reputation" tour, she even posted an excited video of herself celebrating with a caption that confessed she used to have "a Taylor Swift poster in her room when she was 14 and wanted SO BADLY to go to the speak now tour" (via Instagram). She even admitted that she "would sing Hey Stephen thinking of the boy in class who didn't know [her] name," referencing Swift's song "Hey Stephen" off her "Fearless" album. 
As excited as she was, Swift and Cabello's friendship goes even further back than just the "Reputation" tour. The "Havana" singer has been a fangirl for years, and got super close to Swift during her "1989" era. According to MTV, aside from posting a video of herself singing "Wildest Dreams" on Instagram during one of Swift's concerts, Cabello got to spend her 18th birthday with Taylor as well. That's because Swift and her BFF, Selena Gomez, threw a birthday party for Cabello. And while their friendship seems to go way back, you might be wondering what their relationship is like now in 2021 (via MTV). 
Cabello wants to hang with Swift when they're all in LA again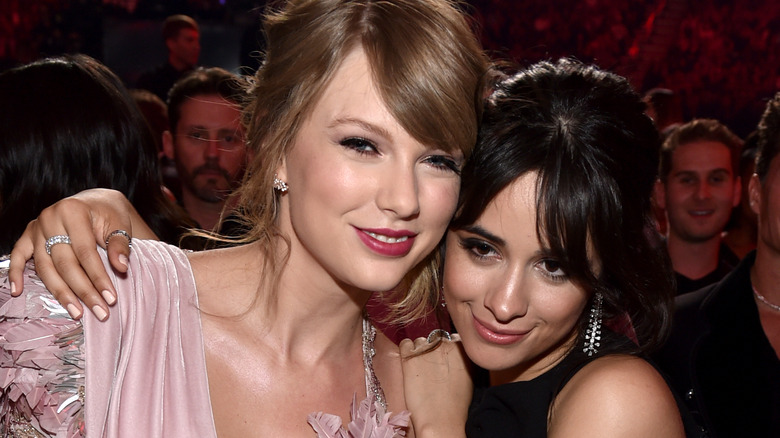 John Shearer/Getty Images
The pandemic has really put a halt on a lot of things, but both Taylor Swift and Camila Cabello have used their time to work on new music. Cabello even announced that her third album, "Familia," is on the way, according to NME. There have even been rumors of a possible collaboration between Swift and Cabello (via YouTube). However, Swift just released the names of who will be appearing on her "Red (Taylor's Version)" re-recorded album and Cabello's name was missing, but this doesn't mean there won't be a potential collab in the future (via Independent). 
Before lockdowns, in 2019, Cabello even admitted that Swift has "always been [her] biggest inspiration on [her] own journey in music as a writer and artist" (via Billboard). She even confessed that she regretted not having more "crazy nights" when on tour with Swift in 2018, but thinks they "should have them when [they're] all in LA again sometime" (via Capital UK). Hopefully, when things settle down and these two besties are back together again, they can have a crazy night together filled with fun and making music.