5 Black-Owned Sunscreen Brands You Will Be Obsessed With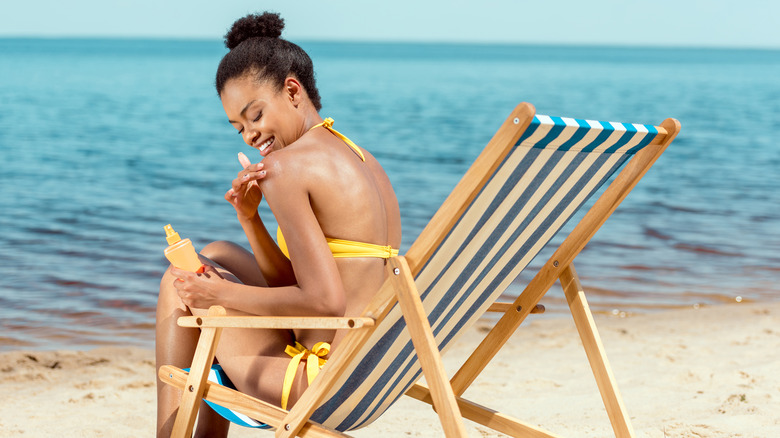 Shutterstock
Though a plethora of sunscreen options now exist in the market, many still feel as though not enough options exist to specifically suit Black skin. Over the past few decades, dermatologists and skincare brands have been working to promote awareness about the importance of regular applications of sunscreen for all skin types. A 2019 study conducted by the Center for Disease Control and Prevention found that, while a lower rate of melanoma skin cancer cases exists in the Black community, it is overshadowed by the fact that Black Americans face a lower survival rate when compared to non-Hispanic, white communities.
Thankfully, plenty of Black-owned sunscreen brands have emerged in the past few years that promote the importance of sunscreen application while also crafting formulas that cater specifically to Black skin. One of the most beloved Black-owned sunscreen brands is Black Girl Sunscreen. The brand, created by Shontay Lundy, has created three lightweight, non-chalky sunscreens that come in three varieties: an SPF cream, a sunscreen for children, and a matte gel. As an added bonus, each sunscreen is made with hydrating ingredients like avocado and jojoba, per Black Girl Sunscreen's website.
Keep reading for more Black-owned sunscreen brands to try.
Non-chalky, flawless protection from the sun is now yours for the taking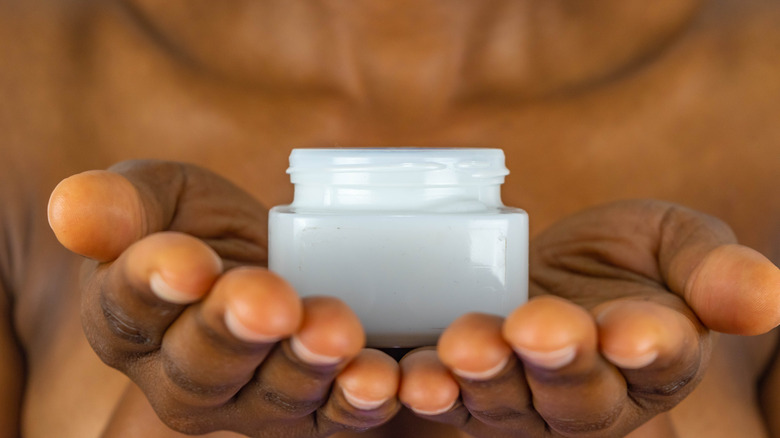 Shutterstock
EleVen, the lifestyle brand founded by tennis star Venus Williams, also offers a variety of SPF products, like its Unirivaled Sun Serum and On-the-Defense Sunscreen. Both products are designed to be non-chalky and sheer when applied to the skin, per Cosmopolitan.
Another popular Black-owned sunscreen brand designed to provide coverage from the sun's rays for all skin types is Unsun, founded by Katonya Breaux. The brand offers a wide variety of SPF-infused products, like its face and body highlighter; tinted face sunscreen; and regular sunscreens that are packed with moisturizing ingredients, like shea butter and vitamin E, according to Unsun's website.
Black-owned brand My Butter Bar, founded by Kimberly-Chloe Wilson, has a superstar product that, aside from protecting the skin from the sun, provides a glow and an instant vitamin boost to the skin. The Melan-in Skin Nourishing Lotion + MPF (Melanin Protection Factor) is free of harmful chemical agents found in other sunscreen products while also containing ingredients that offer moisturizing and anti-aging benefits. This serum is a great sunscreen option for those who suffer from acne or sensitive skin.
Those looking for an extra glow with their sunscreen application will adore Bolden's contribution. Bolden, founded by Nigerian sisters-in-law Chinelo and Ndidi, has created a brightening moisturizer that is equipped with SPF 30 protection and vitamin C; it hydrates and brightens skin to correct discoloration, per Cosmopolitan.