This Retro Style Loved By Princess Diana Is Making A Major Comeback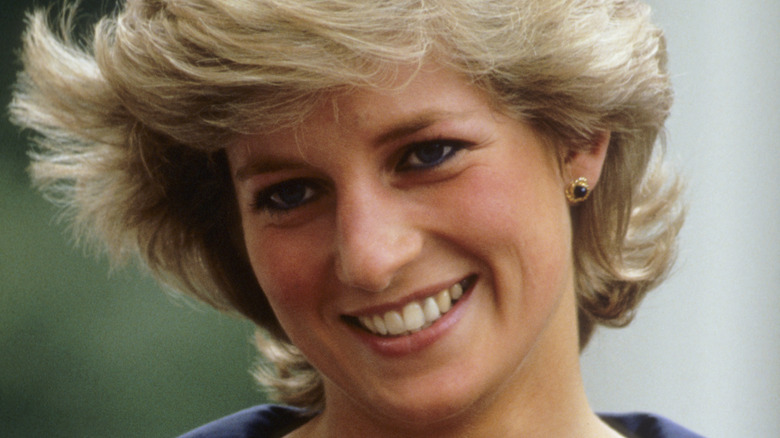 Georges De Keerle/Getty Images
Even today, Princess Diana remains a style icon. The late royal sported a variety of memorable outfits - including a certain iconic floral dress - and her favorite fits sometimes still find themselves coming back in style. 
Remember Diana's famous giant lace collar? It's one such item that's coming back into fashion, almost forty years after she was pictured wearing it – perhaps most notably while standing next to Prince Charles and holding a young Prince William. We can look to Emma Corrin's portrayal of Diana in "The Crown" as the moment that the oversized collar firmly announced itself once again. Since then – and Corrin's Golden Globe win – plenty of big lace collars have been seen. 
Of course, they're not restricted to one style, either. Maybe the most noteworthy thing to pick up on since these collars came back in fashion is that they're being seen everywhere; no longer the preserve of more upper-class fashionistas, all manner of people have been spotted wearing them (via Stuff).
The oversized collar is back in fashion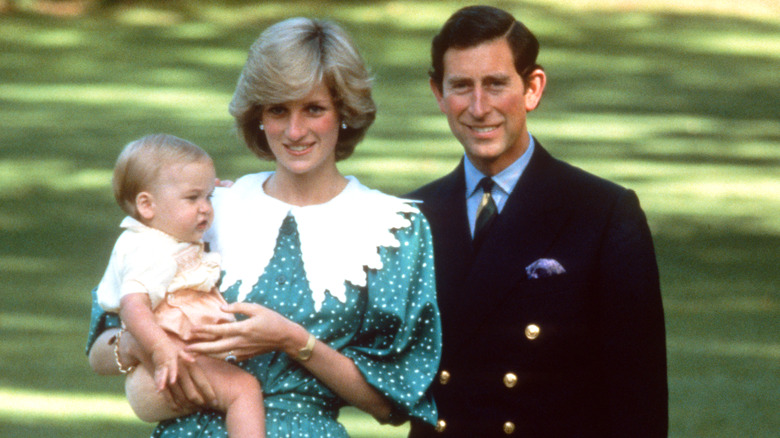 Anwar Hussein/Getty Images
Over the years, we saw Princess Diana showcasing a variety of collars, with them being a key part of many of the royal's looks. Per Town & Country, it's worth taking inspiration from one of the biggest style icons of the last century when deciding on how to rock a wide collar.
However, Diana isn't the only royal to wear oversized collars like the one in the image above. Daughter-in-law the Duchess of Cambridge was seen wearing one in 2020 while marking Remembrance Day by speaking to the families of people in the Armed Forces (via Glamour). Perhaps taking inspiration from her husband's late mother, as she's appeared to do before, she wore a white blouse with a black collar, complete with a red poppy to mark the occasion.
Of course, not all royal looks will go down in history as having reached iconic status, but it's difficult to find one with a bigger impact than the oversized collar – almost four decades on.