The Real Reason Shannen Doherty Was Fired From Beverly Hills 90210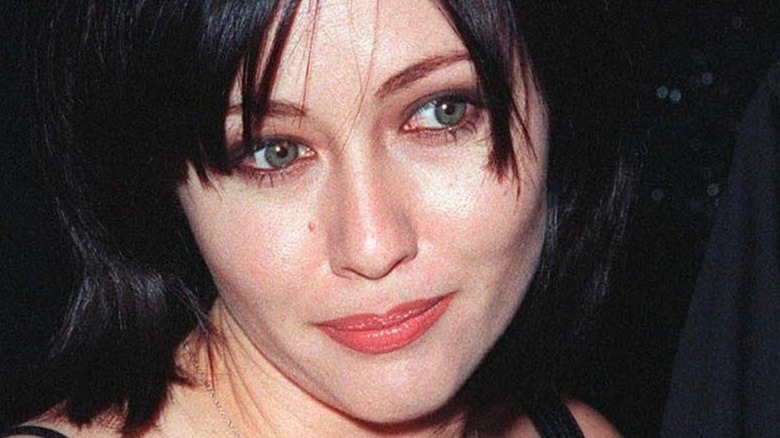 Shutterstock
For "Beverly Hills: 90210" fans, there was potentially no greater source of drama than the love triangle between Brenda Walsh (Shannen Doherty), Dylan McKay (Luke Perry), and Kelly Taylor (Jennie Garth). Dylan and Brenda were hot and heavy in the first few seasons of the show – that is, until Brenda went off to Paris and began to fall for each other, all behind Brenda's back (via TVLine).
The question as to who was the better couple was hotly contested: Brenda and Dylan or Kelly and Dylan? It, of course, didn't help that Brenda and Kelly were allegedly BFFs. However, it didn't take long for the love triangle to come to a resolution: Shannen Doherty exited the show at the end of Season 3, which came as a shock to many – her co-star Garth included (via Distractify).
So instead of stretching the Brenda-Dylan-Kelly love triangle for the full 10-season run of the show, it was resolved fairly quickly. Although Dylan and Kelly would go on to have their ups and downs, it was revealed that the two were together at the conclusion of the show. In fact, when Garth reprised her role of Kelly Taylor in the "90210" reboot, the producers decided that the father of Taylor's four-year-old son would be none other than Dylan McKay (via Today).
So what really happened to make Doherty leave the show? 
The real-life animosity between Shannen and Jennie had something to do with the early departure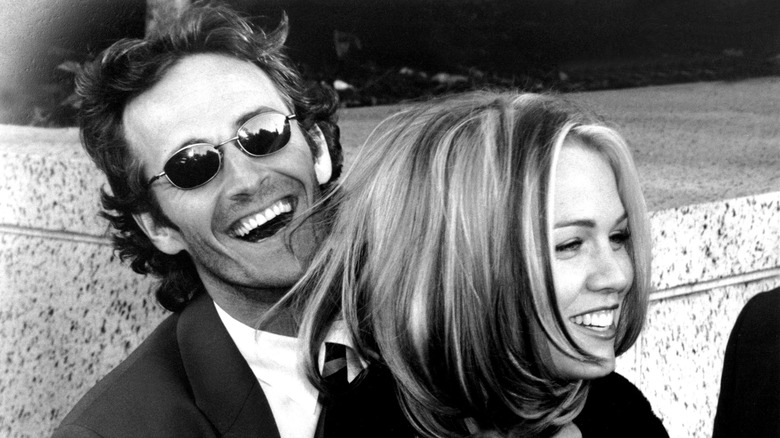 Shutterstock
It's no secret that Shannen Doherty had a reputation for being difficult to work with on the set of "Beverly Hills: 90210," per CheatSheet, however, it was not public knowledge until fellow cast member Tori Spelling revealed in 2015 that she is responsible for getting Doherty fired from the show, (via Distractify). Doherty and Jennie Garth were not getting along on set, to the point that things almost turned physical between them. Spelling then went to her father, Aaron Spelling – who just happened to be an executive producer and creator of the show – and he subsequently fired Doherty.
"I felt like I was a part of something... a movement... that cost someone their livelihood," Spelling explaining on "Celebrity Lie Detector." "Was she a horrible person? No — she was one of the best friends I ever had." Doherty would later admit that despite the money and fame, she was unhappy during her time with the show.
"It's just that the sacrifice at the time seemed too large to me," Doherty told Entertainment Weekly in 2000. "The sacrifice of a camera pointed in my face 24 hours a day while I was desperately trying to grow up, to figure out my spirituality, to figure out my boyfriends. I mean, I was a teenager." Eventually, Garth and Doherty buried the hatchet, with Doherty even appearing once again as Brenda Walsh on the "Beverly Hills: 90210" reboot.