The Truth About Teresa Giudice And Jacqueline Laurita's Relationship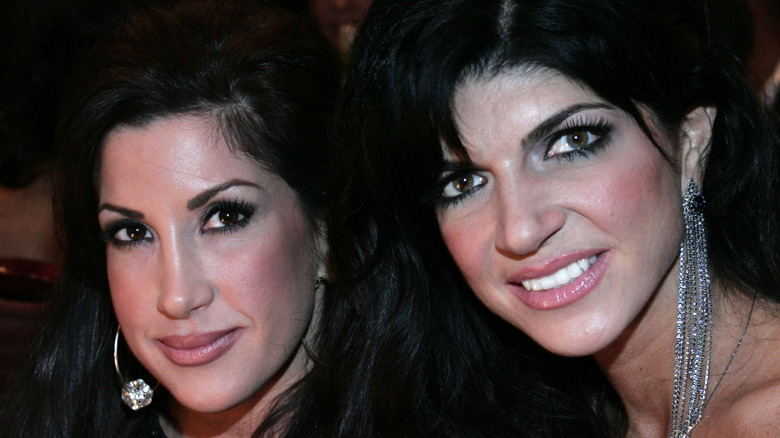 John W. Ferguson/Getty Images
Long before "The Real Housewives of New Jersey" revolved around Jennifer Aydin's adoration for Chanel, Dolores Catania's love triangle, and Jackie Goldschneider's values, the series focused on the relationships between Teresa Giudice and the "Manzo family". For the first few seasons, Bravo fans watched Giudice form a strong bond with Dina Manzo, her sister Caroline Manzo and the pair's sister-in-law, Jacqueline Laurita (via IMDb). Unfortunately, around the time reports began circulating about Giudice potentially serving prison time, her relationship with Laurita and the eldest Manzo turned sour (via Us Weekly).
While Giudice has continued to express disdain for Laurita and Caroline in interviews, it wasn't until Giudice accused her pal of helping the federal government put her behind bars that Laurita snapped back (via People). On an episode of her podcast "The LookOver Ladies," Laurita shared her perspective on the Giudice jail drama and why their friendship fell apart.
Jacqueline Laurita thinks Teresa Giudice is "delusional"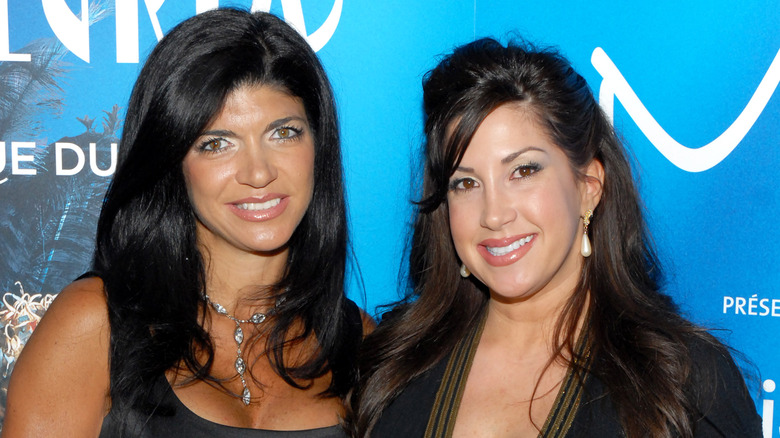 Michael N. Todaro/Getty Images
During a Bravo special, Teresa Giudice told Andy Cohen that she believes Caroline Manzo may have helped the government put her behind bars (via ET). When Cohen referenced a clip from "The Real Housewives of New Jersey" that featured Manzo predicting that Joe Giudice would go to jail, Giudice responded, "How could she predict that? "Could she have anything to do with what happened to Joe and I? Is she a rat? With her saying that?" This accusation inspired Jacqueline Laurita to set the record straight on her podcast "The LookOver Ladies" (via People). Laurita accused Giudice of placing the blame on other people.
She said, "She's a narcissist. She really believes that she's famous for being infamous. I would never want to be famous for flipping tables, acting classless, being dumb and being a felon." Laurita also called Giudice "light-hearted" and "ditsy," Laurita added "Teresa likes yes friends and people who always agree with her. She likes fans, not friends. I didn't see the ugly side to her until [later]." 
Despite claiming that Giudice is "delusional" and no longer her friend, Laurita does wish her former co-star's family the very best. She concluded, "It's a very sad situation for the kids. I hope Joe moves on and finds something great for him." While Laurita has made it clear that she isn't interested in a friendship with Giudice, we're still holding out hope that these two can work things out.