Mike Richards Speaks Out On His Jeopardy! Host Controversy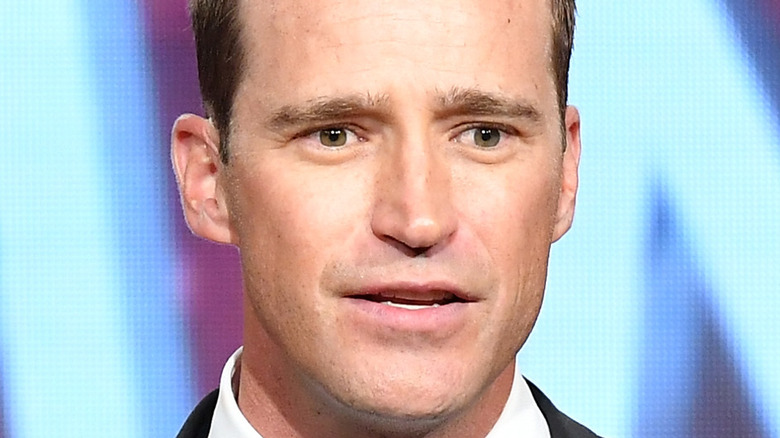 Earl Gibson Iii/Getty Images
"Jeopardy!" executive producer Mike Richards has been mired in controversy ever since news broke that he was the lead contender for the permanent hosting job of the popular game show. First, fans were shocked that he would be chosen as Alex Trebek's replacement when there were other more well-known and popular candidates, including fan favorite LeVar Burton (via Deadline). Then fans were angry when news broke that during Richards' time as executive producer of "The Price Is Right," his production company was sued by two former models for discrimination and sexual harassment (Daily Mail).
According to The Hollywood Reporter, Sony Pictures Television, which produces Jeopardy!, has yet to make a final decision on the new host, but an announcement will be made very soon. While Richards has been quiet up until now, he finally addressed both the hosting news and the resurfaced "Price is Right" controversy. 
Mike Richards addressed both controversies in a memo to staff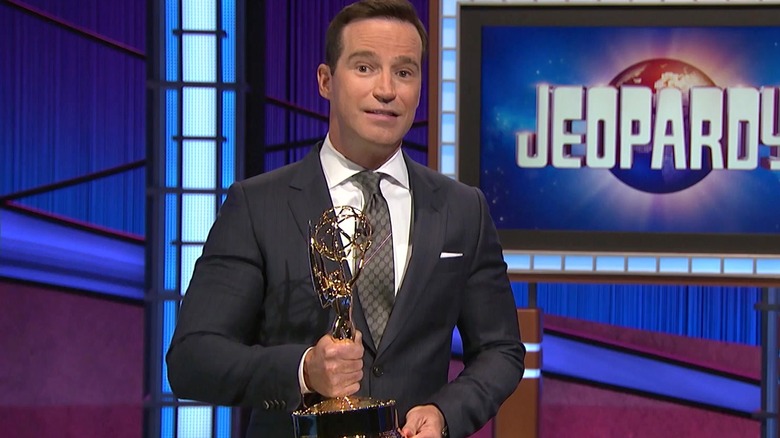 Daytime Emmy Awards 2021/Getty Images
According to The Hollywood Reporter, Mike Richards wrote a memo to "Jeopardy!" staff on Monday, speaking to both issues. "It is true that I was asked if I would consider hosting the show. I was humbled and deeply honored. No final decisions have been made and discussions with me and other potential hosts are still ongoing, the memo read. "I know I have mentioned this to you all before, but the choice on this is not my decision and never has been."
Richards also addressed the "Price Is Right" lawsuits in the memo. "These were allegations made in employment disputes against the show," he wrote. "I want you all to know that the way in which my comments and actions have been characterized in these complaints does not reflect the reality of who I am or how we worked together on 'The Price is Right.'"
Richards has made it clear that he would accept the role if offered, though the decision remains in Sony Pictures Television's hands. For now, "Jeopardy!" fans will have to wait just a little longer to see who will succeed Alex Trebek and carry on his legacy.