Why Mike Richards' Past Has Jeopardy! Fans Fuming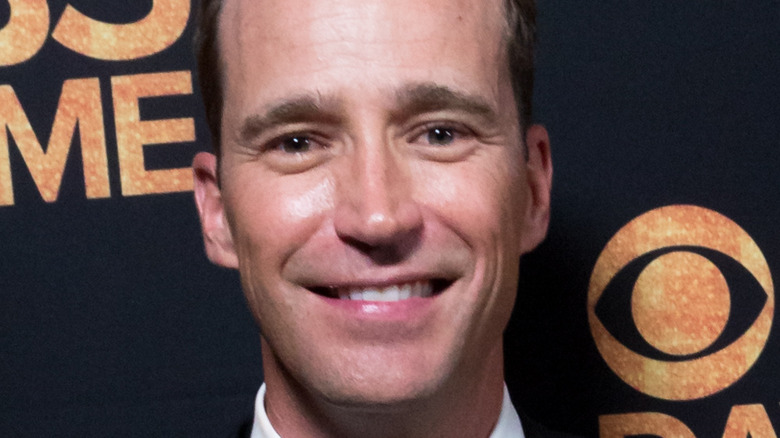 Greg Doherty/Getty Images
"Jeopardy!" fans have been treated to a long and distinguished array of guest stars filling the void left by the late, great Alex Trebek, who passed away in November 2020. Mayim Bialik got props for being a Ph.D., while GOAT player Ken Jennings knew the game better than anyone. Other hosts were less popular, however, such as Katie Couric who may have alienated conservative viewers with her social media remarks about former President Trump. Dr. Oz was also seen as lacking credibility because of his controversial medical advice.
Then, right before the season finale, Variety broke the news that "Jeopardy!" producers were "in advanced negotiations" with their pick for the game's permanent host. The choice was one that no one expected: Mike Richards, the show's current executive producer. Richards, a previous producer of "The Price Is Right," had already appeared on the show back in February, and his colleagues thought his style and rhythm were a great match for the fast-paced question-and-answer game.
Fans were quick to express their opinions. Some enjoyed watching him during his guest appearance, however, one Twitter user noted, "I believe that the host of Jeopardy needs to be someone who people dont associate with something else." Others were furious that LeVar Burton – who had openly campaigned for the job – wasn't selected. As one fan argued, "He's already associated with literacy. And everyone knows smart people watch 'Star Trek.' Plus he's got star power! But, yeah, go with the guy we've never heard of." 
Of course, other "Jeopardy!" fans are fuming over the choice for a very different reason.
Mike was allegedly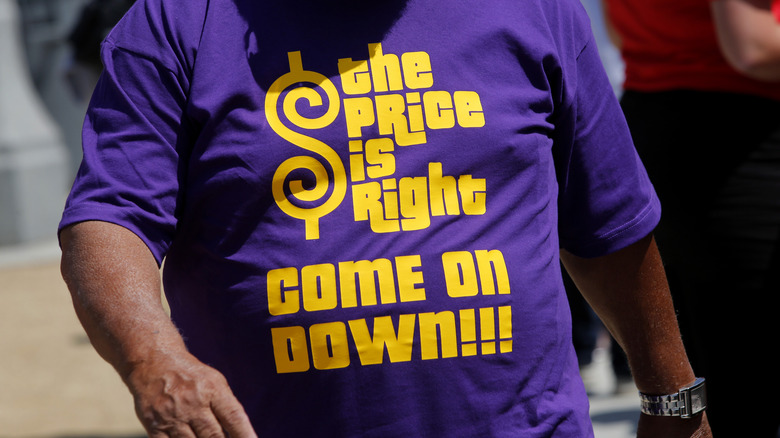 Bloomberg/Getty Images
Almost as soon as Mike Richards was announced as the possible replacement, vigilant game-show fans brought up the fact that back in his "Price Is Right" days, his production company was sued twice by former models who claimed discrimination and sexual harassment. The Daily Mail recounts that Brandi Cochran filed suit over the treatment she received while pregnant with twins, claiming that Richards ignored her and other coworkers teased her about her weight. After giving birth, she hurried to get back into modeling shape, but was dropped from the show's website anyway.
Another model, Lanisha Cole, claimed Richards snubbed her when he began dating another "Price" model, then invented work policies designed to interfere with her modeling career before she was wrongfully terminated. Like Cochran, she also alleged that producers subjected her to harassing remarks. Both women eventually settled out of court for a substantial sum.
As of this writing, Richards' hiring hadn't been finalized; a source told Variety that he's simply the "frontrunner" out of several other contenders being considered.