Here's What Joe Gorga Really Does For A Living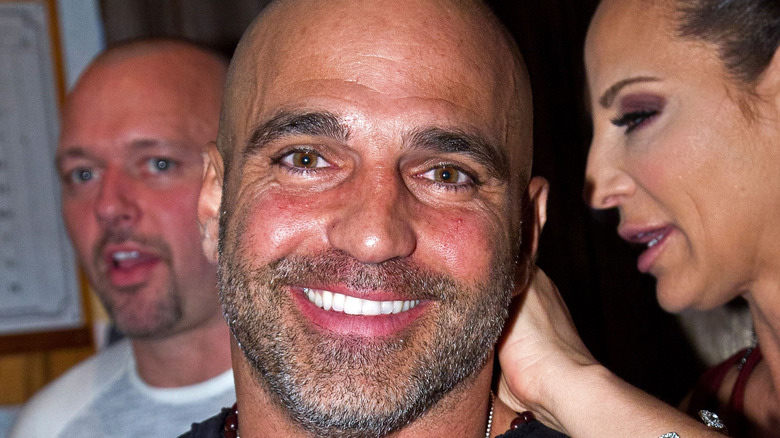 SD Mack/Shutterstock
Whether you love them or hate them, Joe and Melissa Gorga have undoubtedly caught your attention throughout their 11-years-and-counting stint on Bravo's "Real Housewives of New Jersey." Joe Gorga first laid eyes on his wife on a spring break trip to Cancun with his friends, Melissa told Examiner.com (via Bustle). According to Melissa, Joe told his friends, "That's going to be my wife" when their eyes met. Although this meeting did not mark the beginning of their relationship, the pair later connected at a beach club in New Jersey and tied the knot in 2004. Between 2005 and 2010, the Gorgas welcomed three children, Antonia, Gino, and Joey, to their growing family. In 2011, Melissa Gorga joined "Real Housewives of New Jersey" as a permanent cast member, cementing them as a staple in the world of reality television (via Us Weekly).
This small screen couple leads a lavish lifestyle, often leaving fans wondering how, exactly, the pair pads their bank account. Considering that Joe is not afraid to let his boutique-owner wife know that he'd prefer a more traditional housewife who isn't so focused on work, it's fair to assume that he is quite the breadwinner for this family. Joe Gorga is often depicted as a homebody with few obligations on the show, causing fans to wonder if he works at all. So what, exactly, is his occupation?
Joe Gorga tried to run a restaurant with his sister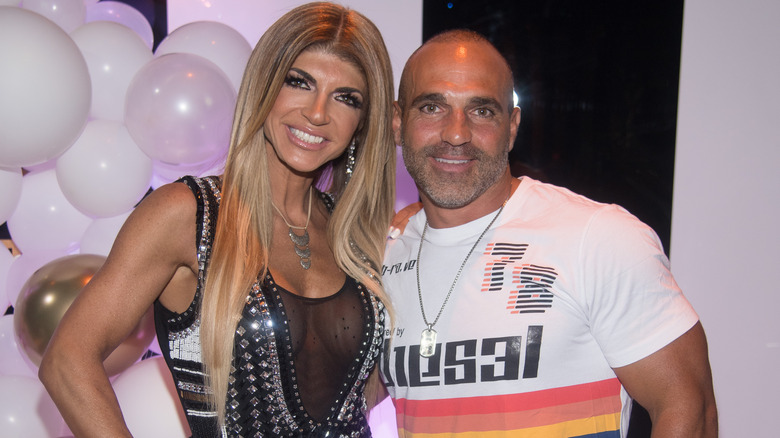 Dave Kotinsky/Getty Images
Joe Gorga makes the bulk of his income as a business owner, running several businesses in the sanitation, real estate, and landscaping industries, according to Distractify. With all of these jobs under his belt, Gorga has earned himself the right to call himself an entrepreneur. He has also tried his hand at running a business in the restaurant industry, a venture that went south rather quickly.
After opening a restaurant with his sister and fellow "Real Housewives of New Jersey" cast member Theresa Giudice as an ode to their dying mother, the restaurant, Gorga's Homemade Pasta and Pizza, was forced to shutter its doors due to unforeseen volume of guests as well as the deterioration of the professional and personal relationship between the business partners. Years after the restaurant went under, this pair of siblings still has not managed to mend their relationship. In late 2020, Gorga and Giudice got in a fight that was heard around the world as it aired on Season 11 of "Real Housewives of New Jersey" (via TooFab), so the world will likely never taste Gorga's Homemade Pizza and Pasta again.
Gorga found a niche in real estate despite drama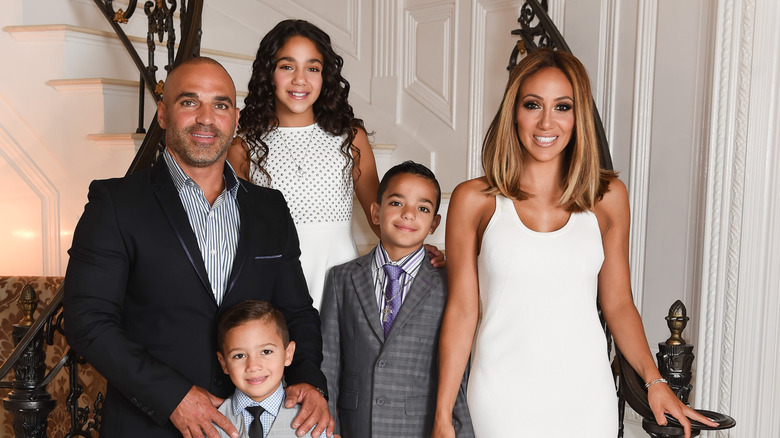 Dave Kotinsky/Getty Images
These days, Gorga's most lucrative venture is flipping homes for profit. He regularly posts his flips to his Instagram account, price tag included, and often turns a profit to the tune of several hundred thousand dollars. He's also begun to offer classes on how to be successful in the flipping business, which will cost his students anywhere from $149 to $10,000 (via Distractify).
While flipping homes may sound like a successful venture for the Real Husband, the venture has had it's own unique setbacks. Gorga was recently caught by his followers for posting fake "before" and "after" photos of homes on his Instagram account, according to Page Six. According to Gorga, the snafu was a simple misunderstanding. He states that the houses are two different homes, but he reportedly did fund the renovations on the home in the after picture. Despite the snafu, Gorga continues to sell millions of dollars worth of real estate through his company and continues to find success in the industry. Maybe you can actually learn a thing or two from his business classes.
Joe gets paid less than Melissa does for Real Housewives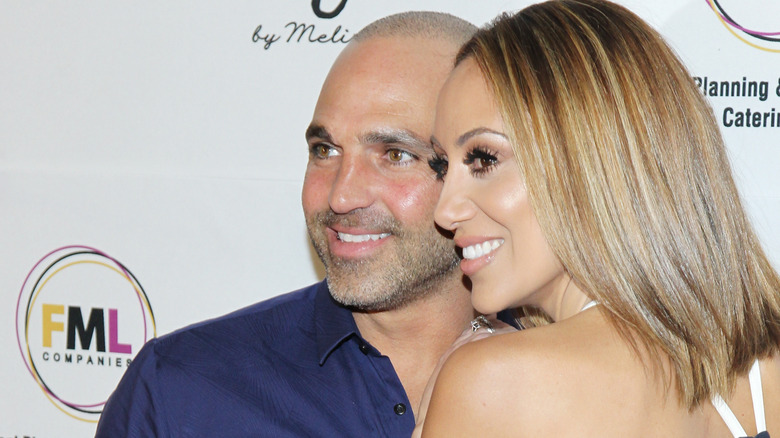 Bennett Raglin/Getty Images
While some may believe that appearing on a major reality TV series would be quite a lucrative venture, Joe Gorga is reportedly paid only $45,000 per season. While $45,000 is a sizable sum, it's paltry compared to his wife Melissa Gorga's $600,000 per season price tag, according to Distractify.
Despite a joint income that is hundreds of thousands of dollars larger than the average American family, the Gorgas have reportedly amassed a debt of around $1.5 million, according to Distractify, and are in the process of selling their New Jersey home in order to offset the tab. In addition to debt, Joe Gorga has run into costly legal issues related to his business ventures.
Gorga was sued by a tenant of a property he was leasing for a slip and fall incident, and later was sued by a company called Starlite Window for an outstanding bill that reached $17,000. While Gorga has cultivated some lucrative ventures for himself, he may not want to discourage his wife from joining the workforce just yet.