The Truth About Alaska And Sharon Needles' Relationship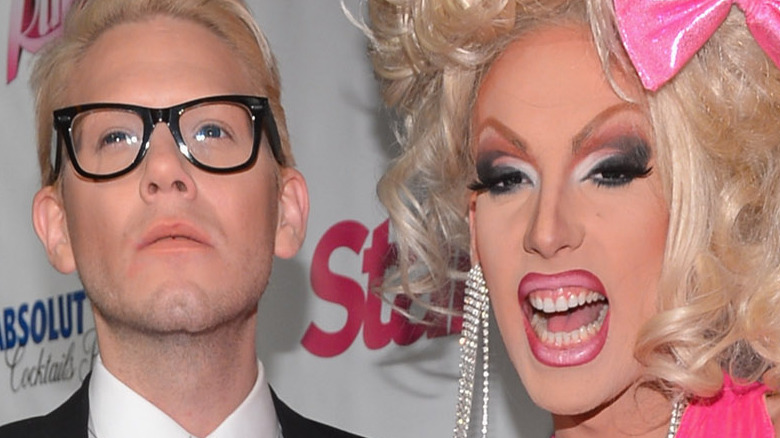 Alberto E. Rodriguez/Getty Images
"RuPaul's Drag Race" has taken the internet by storm. Fans of the competition show have followed contestants on Instagram in droves. Many of the drag queens have raked in over a million followers, per Screen Rant. With such a large fanbase, it is no surprise that the personal lives of these queens are watched like a hawk by these super fans.
The concept of a relationship between two of the show's contestants is exciting for fans of "Drag Race." They went wild when past contestants Brooke Lynn Hytes and Vanessa "Vanjie" Mateo dated briefly during Season 11 of the show, per Pop Buzz. When they split up, their fans were upset, but nothing compared to the breakup of a "Drag Race" celebrity couple.
Sharon Needles, winner of Season 4 of "Drag Race" and Alaska, a contestant on Season 5, and winner of "RuPaul's Drag Race All-Stars" Season 2 were the drag it couple. When their relationship came to a close, fans were shocked.
They were together prior to RuPaul's Drag Race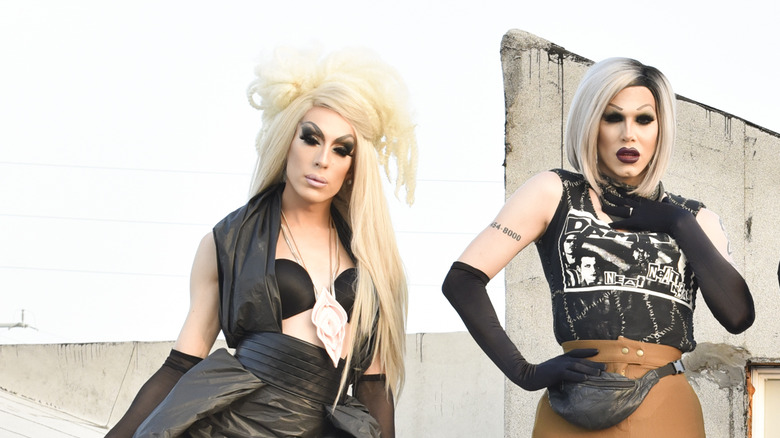 Rodin Eckenroth/Getty Images
When Needles was on "Drag Race" back in 2012, she often spoke on her relationship with fellow drag queen Alaska. While Needles spoke highly of Alaska on the show, the process wasn't easy. 
The pair were dating prior to casting and both auditioned for Season 4. Needles was picked, but Alaska wasn't. However, Alaska was cast the following season. "In the end, they just chose me," Needles noted. "In hindsight, it was probably a good idea. The last thing that you want is a romantic distraction when it's really that stressful in the competition. She got to be, in my opinion, the shiniest star of Season 5. Though she didn't win, the world absolutely fell in love with her and she did that without my help," (via Showbiz CheatSheet).
The pair supported each other during their respective seasons. Alaska came to support Needles at the finale of Season 4, and Needles did the same come Alaska's run during Season 5. They remained together through the ups and downs of reality television.
Here's how they boke up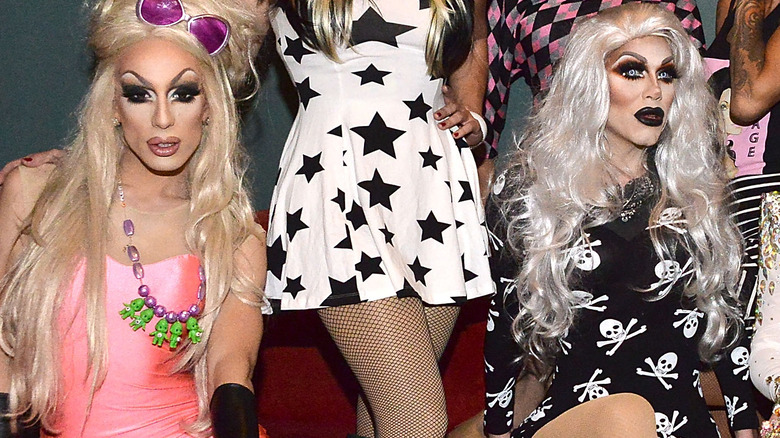 Araya Doheny/Getty Images
The pair of entertainers were together for four years. However, things went south in 2013. It isn't easy to maintain a relationship, especially when your careers are as intense as theirs are. The idea to separate came from their changing lives, as Needles noted. "Due to the severe change not only in mine but Alaska's life, the survival of our partnership relies on simply changing the word 'boy' in boyfriend to 'best,'" (via Us Weekly).
Alaska had a similar take on the situation. She stated, "I will always love Sharon, and we will continue to be a part of each other's lives. Authenticity and honesty to our fans is so important to us, and we will always be there for all of you, no matter what. I appreciate your love and support in this period of change."
The pair's split was mutual and ended on good terms. As per Screen Rant, they continue to play roles in each other's lives, even maintaining a strong friendship through their breakup.