Inside Khloé Kardashian's Debilitating Health Issue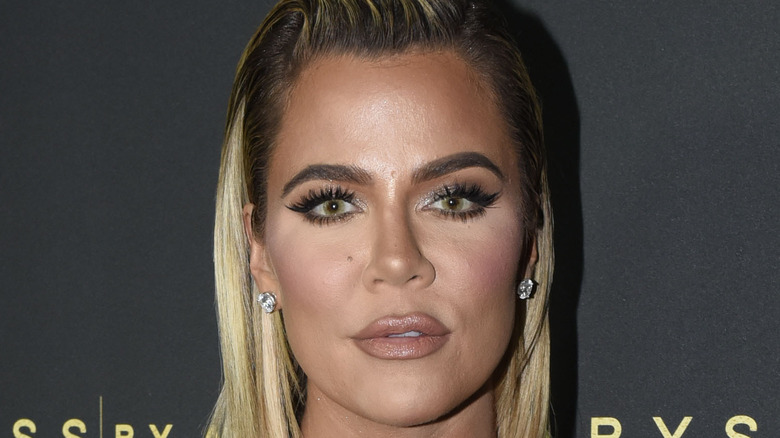 Vivien Killilea/Getty Images
Khloé Kardashian has a lot on her plate. She's a famous reality TV star, the founder of the Good American clothing brand, and a mother. Kardashian, who is the youngest of the Kardashian sisters, has been open about her life on television and in the media. She often shares her thoughts and feelings with her fans on social media and even gives them looks into her life with her adorable daughter, True Thompson. 
It seems that Kardashian has created a beautiful life for herself, and being a mother has become her No. 1 priority. "My favorite part about being a mom, I mean it's so corny, but it's just like, no matter how tired you are, it's complete bliss, no matter what," Kardashian told Entertainment Tonight in 2019 (via USA Today). The reality star also went on to admit that parenthood can be tough at times. "I mean, Christmas Day, I was so hungover and I was like, 'How am I gonna get through this day?' And just when you see your baby, and how happy [she is], you just get through it," she said. "I was like, 'OK, I feel like I can do anything. I could do this.'"
Sadly, there are days that Kardashian simply can't be the mother she wants due to a health issue that sometimes leaves her feeling like life is passing her by.
Khloé Kardashian says her migraines impact multiple areas of her life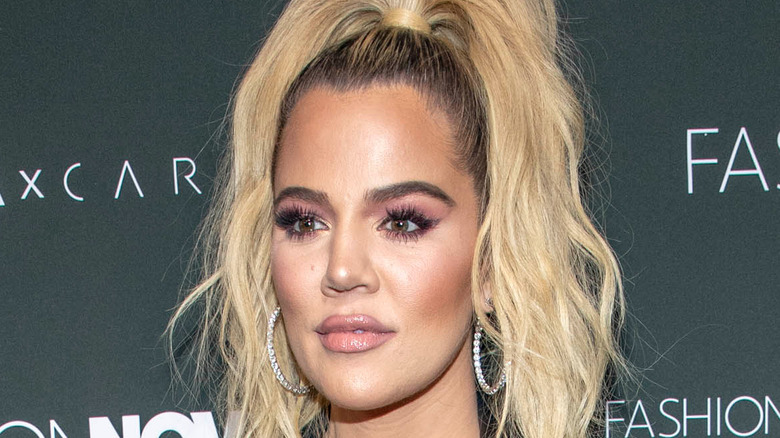 Shutterstock
According to Page Six, Khloé Kardashian took to social media recently to speak out about the health issue that has been impacting her life. "I wish people understood how debilitating migraines can be," the "Keeping Up With The Kardashians" star stated. "I get so frustrated when people tell me to push through and it's just a bad headache. if only they knew!! That feeling is torturous and indescribable." 
Kardashian's fans immediately began to offer their suggestions, which included putting her phone down to help ease the migraine pain. Kardashian later revealed that she was feeling better but explained that her condition isn't always considered acceptable when it comes to her career. "I was simply venting because I had to push back a meeting due to my migraine," she explained. "When I apologized and explained why I couldn't make it earlier, everyone sort of rolled their eyes."
Many of Kardashian's followers began to offer her support and share their own migraine stories. The reality star then admitted that the worst part about the issue is missing out on time with her daughter, True. "I feel so badly when I get one especially when they come in between me and my daughter," she said. "She's only three years old so she doesn't understand that I genuinely cannot lift my head up when I experienced one."
Kardashian also revealed that her migraines can last for days and cause sensitivity to light and nausea. Of course, many of her followers could relate to the issue, and offered advice and support to the ailing Kardashian, who appeared in a commercial with True for the migraine medication Nurtec OTC.