How To Pull Off A Mismatched Bikini Set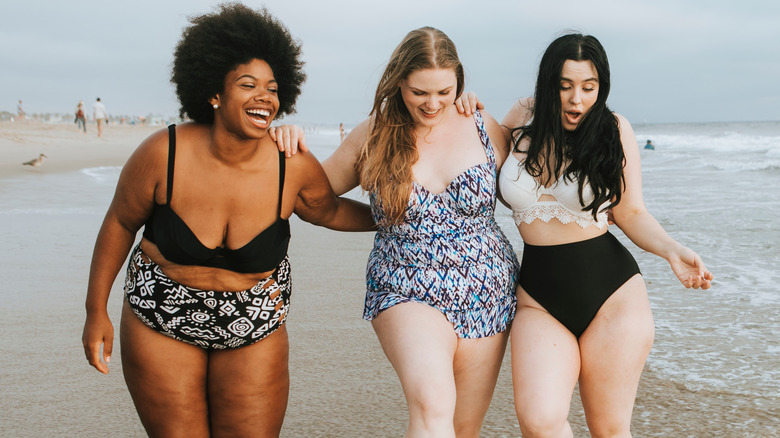 Shutterstock
When the weather warms up, you probably break out your favorite one- or two-piece swimsuits. You might dread swimsuit shopping, however, because you find that the bottoms of one suit fit great, but the top isn't that awesome. Elsewhere in your swimsuit wardrobe, you might have a top that you love, but you avoid wearing it because the bottoms leave something to be desired. 
Having a variety of swimsuit tops and bottoms means that you can mix and match, creating entirely new bikini looks for yourself, according to Land's End. Occasionally, you can even repurpose two bottoms to create a whole new top. However, even if you're not interested in trying out that unique TikTok trend, there are a few great tricks to successfully pull off a mismatched bikini set, and they might not be exactly what you think. Stylishly Me revealed trendy ways to wear mismatched bikinis for the most fashionable look.
The dos and don'ts of mismatched bikinis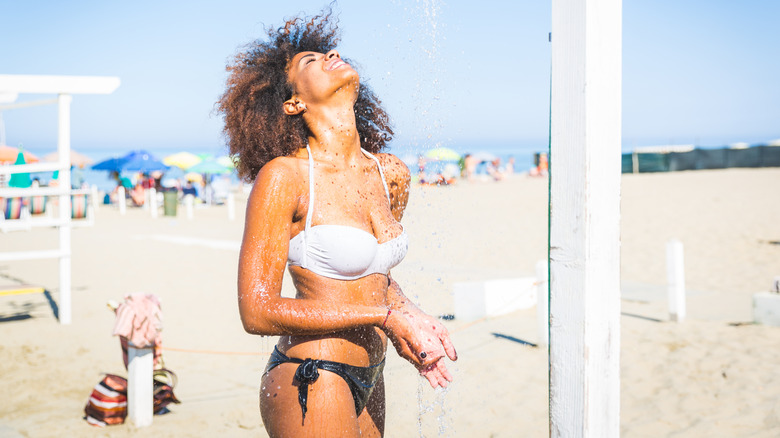 Shutterstock
When contemplating a mismatched bikini, you might think it's not okay to mix prints with solids. However, Land's End revealed that you shouldn't be afraid to do just that. A patterned top draws attention to your chest, and wearing bottoms in a complementary color will likely be a smashing success. If you opt to put the pattern on the bottom, choose a subtle design. Stylishly Me suggests that you start off slowly when mixing up your pieces until you feel more comfortable picking out those that work together.
Similarly, mixing solid colors and prints is also a "do" when it comes to this fun trend (via Land's End). One idea for mixing patterns is to use a top with horizontal stripes paired with a bottom with vertical stripes — this works as long as the colors complement each other. Of course, you could also do something even more out there if the colors go together and you feel amazing wearing it. It seems that the only "don't" is mixing colors that are too similar. For your mismatched bikini look to really pop, it needs to feel intentionally mixed.