Here's How Meghan Markle May Be Celebrating Her 40th Birthday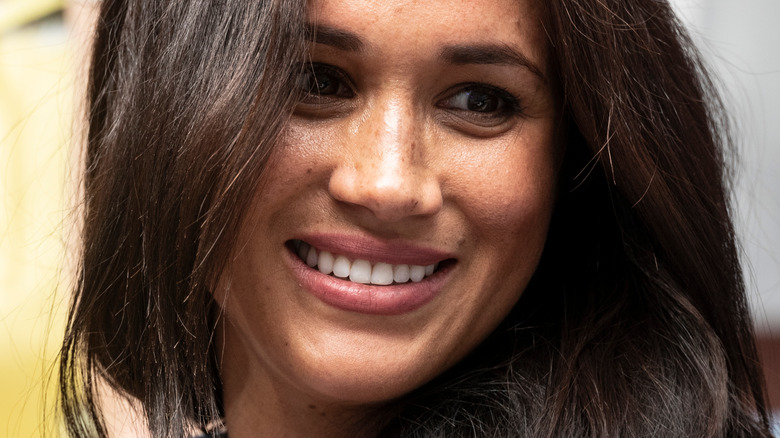 Shutterstock
Meghan Markle is about to celebrate the big 4-0, and according to a Tatler report, the Duchess of Sussex plans to bring in her next decade in fine style with an intimate celebration. Prince Harry's wife and mother of two, Markle celebrates her birthday on August 4. The word is she's tapped party planner Colin Cowie to create a soiree for her at the Montecito, California, home she shares with her husband and their children. The Daily Mail revealed that Cowie also planned lavish parties for Oprah Winfrey in the past. The former talk show host interviewed the couple in an explosive tell-all earlier this year. 
Reportedly, the couple plans to welcome around 65 guests to their mansion to help Meghan Markle enjoy turning 40 years old later this week (via the Daily Mail). "Meghan wants a small gathering. About 65 people are invited, her closest friends and family. Colin was recommended to her by Oprah, who always puts on fabulous parties," a source told The Mirror. Because her big day comes amid a resurgence in the COVID-19 pandemic, the party won't violate any coronavirus restrictions in California. However, it's possible all these reported party plans may be rumors.
Here's why Meghan Markle's 40th birthday party rumors may be wrong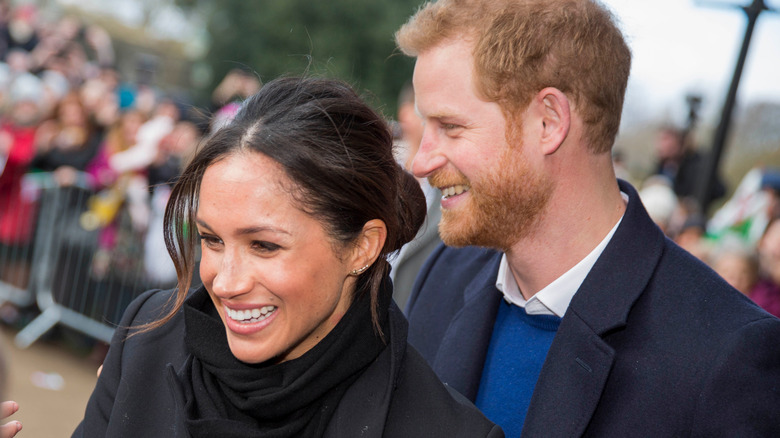 Shutterstock
While many publications noted that Meghan Markle planned to host a party for her birthday, Page Six reported that the duchess, who shares her birthday with former President Barack Obama, actually intends to keep things low-key for her 40th. Instead, she's opting for a family celebration with her husband Prince Harry and their children. Perhaps one reason Markle doesn't plan a larger get-together for her upcoming landmark year is that she recently gave birth to her and Harry's second child, a daughter Lilibet Diana, and the couple remains on parental leave following the June birth.
Although they may not have a big bash planned for Markle, Page Six revealed that there's still a chance that Prince Harry plans to whisk his wife away for an intimate and romantic getaway to celebrate her milestone age. The entire family may go on a short trip somewhere near their California home while keeping the children safe from the coronavirus. However, should the couple indeed host a get-together, chances are the guest list will remain short.