What Todd Chrisley's Relationship With Lindsie Is Really Like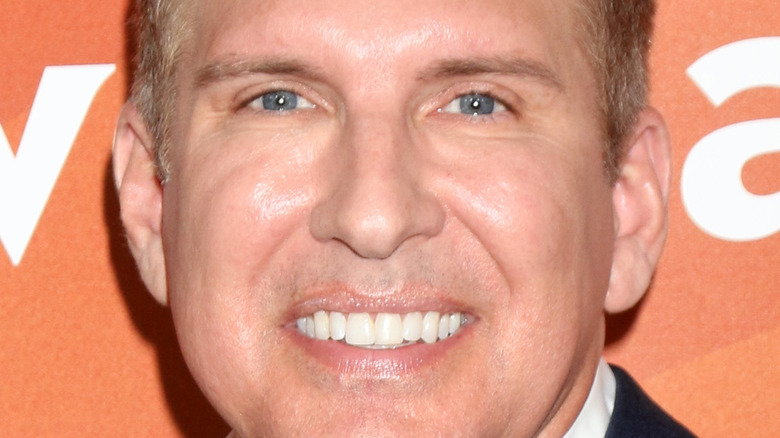 Shutterstock
The hit USA Network series "Chrisley Knows Best" is one of the best comfort shows on television. The reality show follows the lives of entrepreneur Todd Chrisley, his wife Julie Chrisley, and their children. Each episode is filled with hilarious hijinks, heartwarming moments, and a lesson that the family discusses in the show's final moments. For the past eight seasons, fans have grown to love the dynamic between Todd and his two children, Chase Chrisley and Savannah Chrisley (via IMDb).
While this brother-sister duo and their younger sibling, Grayson Chrisley, are the stars of the series, longtime "Chrisley Knows Best" fans remember when Todd's oldest children, Kyle Chrisley and Lindsie Chrisley, were cast members. Though Kyle left the series during Season 1, he's managed to maintain a solid relationship with his parents (via TV Showcase). However, Lindsie's departure during Season 5 left the 31-year-old star on the outs with her tight-knit family (via Distractify). Since making her last appearance on "Growing Up Chrisley," Lindsie has continued to distance herself from Todd.
Todd Chrisley and Lindsie Chrisley aren't on speaking terms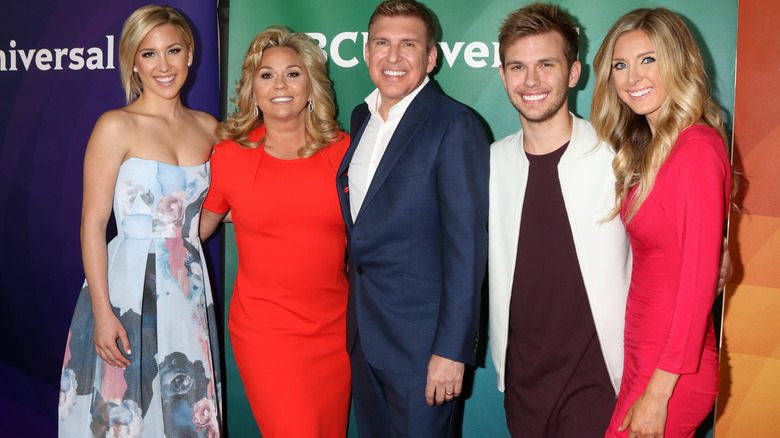 Shutterstock
Throughout the last few years, Lindsie Chrisley and Todd Chrisley have made it clear that they do not communicate (via Life & Style). Their drama began in August 2019, when Todd accused Lindsie of having extramarital affairs with multiple men. These accusations pushed Lindsie to file a report against her father, claiming that he threatened to release her sex tape if she did not help the Chrisley family through their indictment. Todd responded to these claims on an episode of his podcast "Chrisley Confessions." He said that Lindsie will always be his daughter, adding, "She is forgiven for what has happened in this investigation that she has contributed to. She's forgiven for what she's gonna do today and tomorrow."
However, the pair were unable to reconcile. In a more recent episode of the podcast, Todd revealed that he is currently estranged from Lindsie (via Entertainment Tonight). After commenting on his daughter's divorce, Todd shared that he is heartbroken for his daughter, but is not the one consoling her. He said, "As the world knows, we don't have a relationship. Lindsie does not communicate with our family, we don't reach out to Lindsie. It's always done through some kind of tabloid story or what have you." Though Todd and Lindsie aren't on speaking terms at the moment, Todd's deep love for his daughter may push him to fight for reconciliation.