What Todd Chrisley's Relationship With Grayson Is Really Like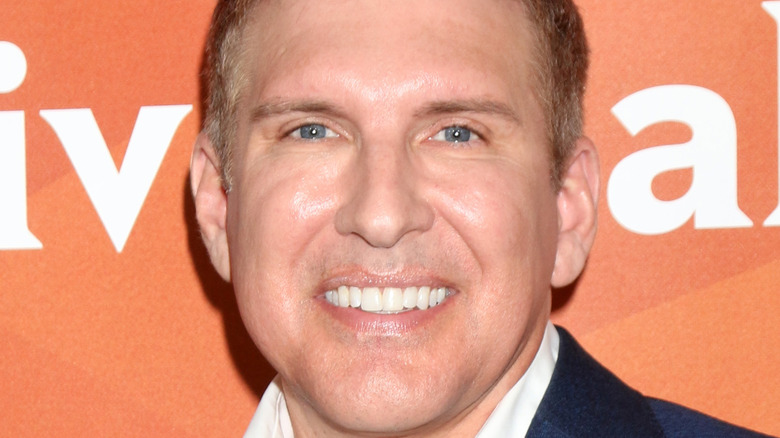 Shutterstock
The Chrisley family are preparing for another season of their USA Network show, "Chrisley Knows Best," which is set to premiere on August 12, according to Meaww. The reality TV series follows real estate developer and "major control freak" Todd Chrisley and his wife, Julie, in their day-to-day with their kids. 
While there is plenty of drama on camera, recently, Todd and his daughter Lindsie Chrisley have had some real-life drama allegedly over some Instagram followers. According to Page Six, Todd said in an interview that his estranged daughter had issues with their other daughter "Savannah having way more social media followers." Lindsie left the show in 2017, according to Entertainment Tonight, and Todd and Julie have both kept their distance from her even after it was recently announced she was filing for divorce from her husband. Todd even said after receiving a text from his daughter, he "turned that over to [their] attorneys because [they] don't feel that it's safe to communicate." 
The Chrisleys are currently still working through an indictment that includes tax fraud claims, which the couple has previously accused Lindsie of turning them in for. While there is a strain on Todd's relationship with Lindsie, you might be wondering how he feels about his son, Grayson Chrisley. 
Grayson has grown into a "compassionate young man," but his dad still runs his Instagram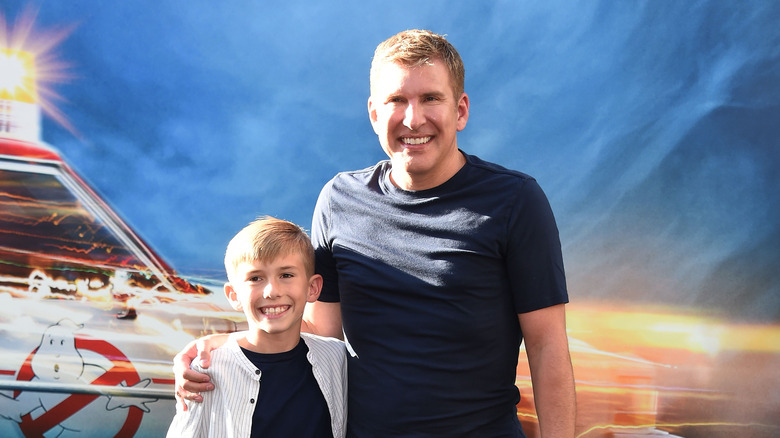 Shutterstock
Grayson Chrisley recently celebrated his 15th birthday in May, according to TV Shows Ace, and for fans who have watched the show since the first season, it may be a shock to see how much the son of Todd Chrisley has grown. While he may be 6ft tall now, Todd still thinks of Grayson as his little "baby." When posting about his son's birthday on Instagram, Todd even confessed that Grayson arrived early and "scared [them] to death." 
Now, though, Todd believes his son has "grown into a wonderful, kind, caring, [and] compassionate young man." Despite getting older, Grayson still doesn't have control over his own Instagram account. His bio says that it's "run jointly by Grayson and [Todd]," and there was a moment in Season 8 of "Chrisley Knows Best" that explains why his parents still remain in control. 
According to E! News, Grayson once received a naughty photo in his DMs that his father discovered. While Grayson "didn't ask" for the image, "he did respond" to it, which is why Julie Chrisley says she "didn't want him having social media in the first place."