Everything We Know About The Real Housewives Of The North Pole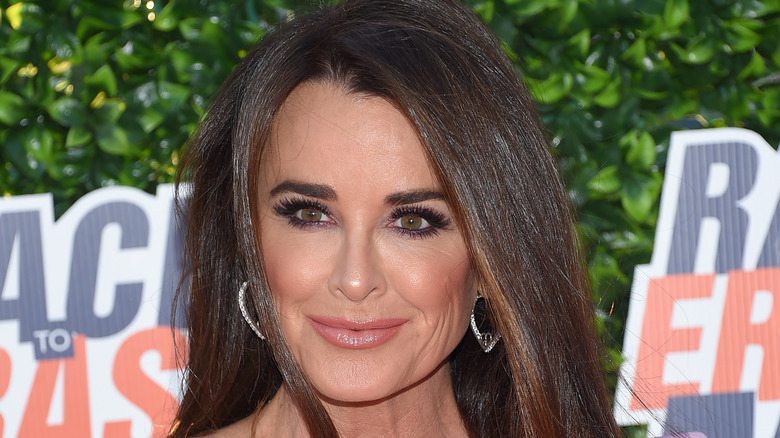 Shutterstock
In news that doesn't sound real, Peacock recently revealed that a cast member from the Bravo franchise, "The Real Housewives", will star in a new holiday-themed movie, "The Real Housewives of the North Pole". People reports that production for the special began in Utah earlier this summer and that Kyle Richards from "The Real Housewives of Beverly Hills" plays the main character in the film.
"Breaking Bad" star, Betsey Brandt, will join Richards in the film alongside other actors including Jearnest Corchado, Kyle Selig, Tetona Jackson, Carlos Ponce, Alec Mapa and Damon Dayoub. According to Deadline, the plot isn't far off from Bravo's hit franchise — it centers around two rival "Christmas Queens" (played by Richards and Brandt) who have won the coveted title of Best Decorated Holiday House for nine years in a row. Apparently, right before the competition this time, the two have a falling out that divides the town. The shock waves soon make their way into the press with an ambitious magazine writer capitalizing on the feud. In fact, it's this character that comes up with the name "The Real Housewives of the North Pole".
Furthermore, the outlet reports, Richards' character's daughter comes home for the holidays and attempts to be as perfect as possible for her Christmas-loving mother. Between the magazine writers, family members home for the holidays and everyone in the town, there's sure to be "Housewives" level drama in this fictional reenactment.
Kyle Richards announced the project on Instagram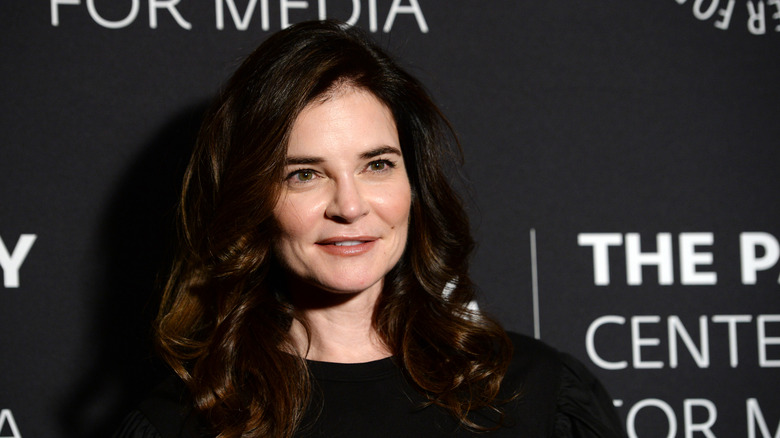 Amanda Edwards/Getty Images
Last month, Kyle Richards shared the news of the project on Instagram. She wrote, "So happy to be working with this incredible actress @betsybrandt I can't wait for you all to see it!" alongside a photo featuring headlines of the announcement. If you've watched "The Real Housewives of Beverly Hills", you'll know that Richards worked as an actress as a child and has continued in small parts over the years. People reports that in addition to "Halloween", the mother of four had roles in "Little House on the Prairie", "Down to Earth" and "The Watcher in the Woods".
While filming the new movie, the reality star suffered a bee sting — which she's allergic to — according to E! Online. "So I just got off work. It's like three-something in the morning right now and our wonderful director, Ron Oliver, abruptly wrapped everybody because lightning was coming our way," she said in her Instagram stories. "So we all rushed to leave and I went to get in my car and what happens? A bee flies in my car. Guys, you can't make this stuff up."
After suffering from a panic attack, Richards needed medical attention but she still shared about how much fun she's had on the set of the new film. In the meantime, housewife fans can get excited for a new take on the hit series — featuring one star of the show herself.