The Truth About Jake Gyllenhaal's Friendship With Heath Ledger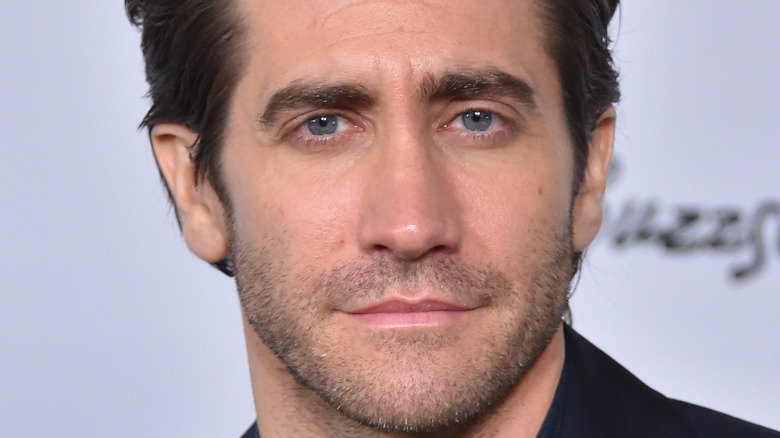 Shutterstock
Actors Jake Gyllenhaal and Heath Ledger both starred in Ang Lee's film adaptation of "Brokeback Mountain" in 2005 and quickly garnered critical acclaim for their performances (via IMDb). In a story that's powerful and driven by emotion, the two young stars played cowboys who are forced to hide their forbidden love for one another. The cast of "Brokeback Mountain" formed a tight-knit bond while working on the movie as the shared experience had a personal impact on them all. Gyllenhaal and Ledger sparked a close friendship on set that lasted until Ledger's tragic death in 2008, and Ledger had a romantic relationship with co-star Michelle Williams for several years after playing a married couple on-screen.
Ledger and Williams welcomed a daughter, Matilda Rose, in 2005 and asked Gyllenhaal to be her godfather (via PopSugar). When Ledger passed away, Gyllenhaal stepped in to help Williams care for Matilda, who was only three years old at the time. It's clear from his actions that Gyllenhaal felt a deep connection to Ledger and that the two shared an unbreakable friendship. Ledger's death had a profound effect on the rising Hollywood star, and as Gyllenhaal stated in an interview with People in 2016, "Personally, it affected me in ways I can't necessarily put in words or even would want to talk about publicly."
Jake Gyllenhaal still finds it difficult to discuss his friendship with the late actor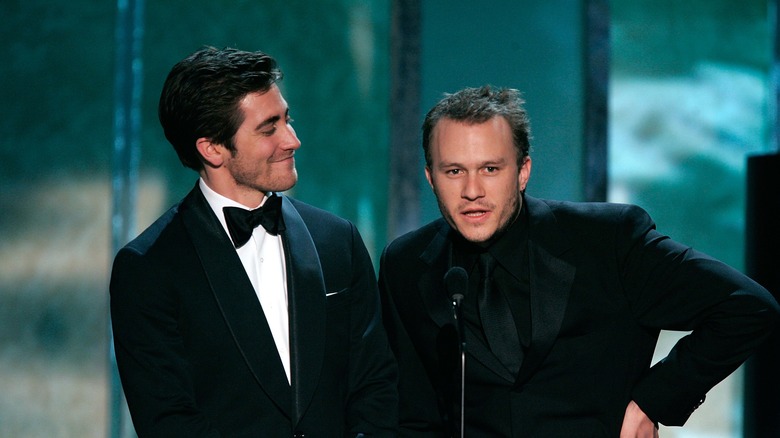 Kevin Winter/Getty Images
Oftentimes when actors form friendships on set they find it tough to maintain the same level of closeness when filming wraps. This wasn't the case for Jake Gyllenhaal and Heath Ledger, though, who maintained their close bond until Ledger's death (via Movie TV Tech Geeks). Though Gyllenhaal finds it difficult to discuss their friendship due to the unrelenting grief he feels from Ledger's loss, he did briefly speak on the subject during an interview with NPR in 2015. "I miss him as a human being and I miss working with him and what an unfortunate thing it is that we won't be able to see the beauty of his expression."
Gyllenhaal went on to say in that interview that Ledger's death impacted the way he views life and mortality. "I know, not only can this career end in a very short period of time and this or that can happen, but also that life is precious," he said. "I think losing Heath and being a part of a family that was something like the movie, that movie we all made together, makes you see that, makes you appreciate that and hopefully moves you away from the things that really don't matter to the things that do." It's clear that Gyllenhaal and Ledger were nothing short of true friends.