The Truth About Tiffany Haddish's Dating History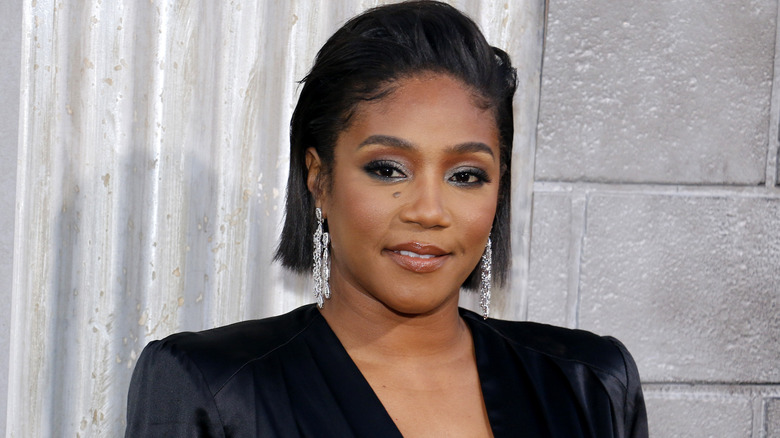 Shutterstock
Coming from humble beginnings in the foster care system and a stint living in her car, Tiffany Haddish has worked her way to the top as a household name through her achievements on the big screen and on the standup comedy stage, via The Things. She made a splash with her debut stand-up special "She Ready: From The Hood to Hollywood," and she didn't stop there. Her larger-than-life personality and undeniable acting chops have propelled her to stardom since her role as Dina in the 2017 hit movie "Girls Trip," and she regularly invites others into the spotlight through her Netflix comedy showcase series "Tiffany Haddish Presents: They Ready."
With such a full schedule, Haddish's endeavors don't leave much time for dating. She has made a point of putting her career first for years, rightfully so, and she's had two noteworthy relationships and one steamy, star-studded hookup over the past two decades, including a tumultuous marriage prior to her rapid rise to fame. 
So, who are Haddish's past loves? Keep reading to find out more.
Tiffany Haddish has a rocky romantic history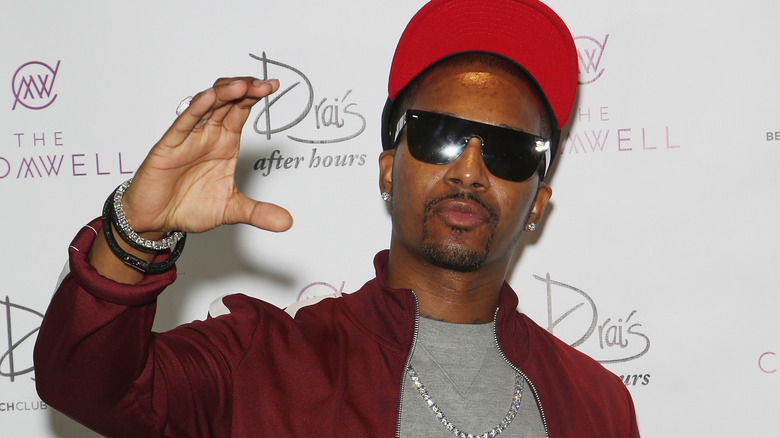 Gabe Ginsberg/Getty Images
Before her fame and before her marriage, Tiffany Haddish shared an evening with early-2000s rap star Chingy. Haddish gave a detailed account of the night during a 2019 appearance on Ellen when the famous talk show host asked her if she had ever dated a celebrity. Haddish replied by saying that, although she had not dated a celebrity, she spent the night with the "Right Thurr" rapper in a hotel on "San Vicente and Sunset" in Los Angeles (via BET). Chingy vehemently denied the claims before admitting to hooking up with Haddish in a 2020 interview for Fox Soul, claiming that he did not remember it happening at first, according to Complex.
In 2008, Haddish exchanged wedding vows with her now-ex-husband, William Stewart, according to Distractify. In her 2017 memoir "The Last Black Unicorn," Haddish revealed reported harrowing details about the relationship, causing Stewart to sue her for defamation in 2018, according to TMZ. In her memoir, Haddish recalls the alleged abuse she reportedly suffered at the hands of Stewart, including an alleged incident that reportedly resulted in a miscarriage, per E! News. 
Per Distractify, filed for divorce twice, in 2011 and 2013. After cutting ties with Stewart permanently, Haddish moved on to healthier pursuits in her romantic life.
Has Tiffany Haddish found love with Common?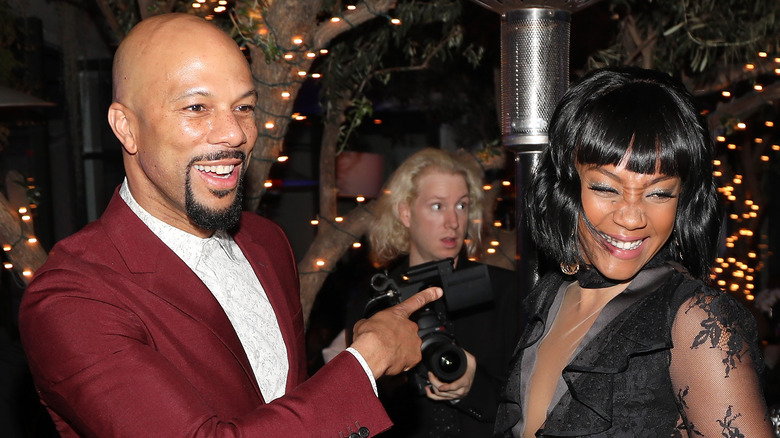 Jerritt Clark/Getty Images
After meeting on the set of 2019's "The Kitchen," Tiffany Haddish and Common hit it off. And in April 2020, both Haddish and Common partnered with Bumble and enjoyed their first virtual date (via Billboard). According to Glamour, Haddish initially felt that the connection was lukewarm at best, and she denied his advances because she is too well acquainted with the rapper's exes. 
By July 2020, the pair had confirmed that they were an official item, and Haddish unveiled a new, partially shaved hairstyle to match with her new beau, per Billboard. In August of the same year, Common gushed about the relationship to Ryan Seacrest, telling the talk show host, "She's a wonderful woman, a queen, and just a beautiful person, man," (via Billboard).
Despite the breakup rumors that hit news outlets in late 2020, the pair is reportedly still going strong, according to the Daily Mail. The outlet reported in November 2020 that Haddish is the happiest she's ever been, saying in a Sirius XM interview, "I'm just way happier and it's like knowing I got somebody that cares about me, that really has my back. It seems like he does anyways. And I love it. I love him." This pairing seems like it's built to last, and we can't wait to see what the future holds for the comedy queen.