The Truth About Tiffany Haddish's Relationship With Common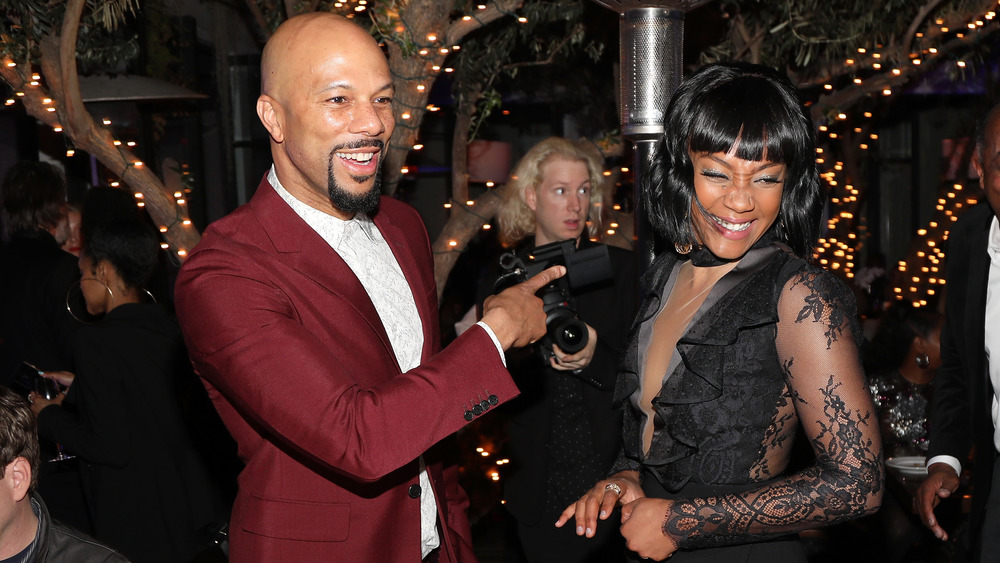 Jerritt Clark/Getty Images
Tiffany Haddish, star of the Netflix series Tiffany Haddish Presents: They Ready (which is set for season 2 on Feb. 2), is going places with her relationship with rapper, actor, and writer Common. Nearly two years after the couple met on the set of 2019's The Kitchen, Haddish and the musician show no signs of slowing down as they continue to get to know one another, and continue to experience a number of impactful moments together.
While chatting with former Jackass star Steve-O on his podcast last July, Haddish confirmed her romance with Common for the first time and shared his reaction to her then-recently shaved head. "This is hands down the best relationship I've ever been in — Knock on wood!" Haddish stated, according to a report shared by People. "Yeah, we're twins now," she added, giving a nod to their identical bald heads. While going bald was quite a change for Haddish, she received nothing but support and compliments from her beau. "I've been talking about cutting my hair for years ... he said it was beautiful," she revealed. "He's like, 'Wow, you did it man. You've got a lot of courage. You look so beautiful. I love it.'"
Haddish went on to say that she's actually lost 20 pounds since striking up her romance with Common. "I feel more confident in me and it's not him that's doing it. I'm just way happier and it's like knowing I got somebody that cares about me, that really has my back. And I love it. I love him," she gushed.
Tiffany Haddish planned to make time for love in 2020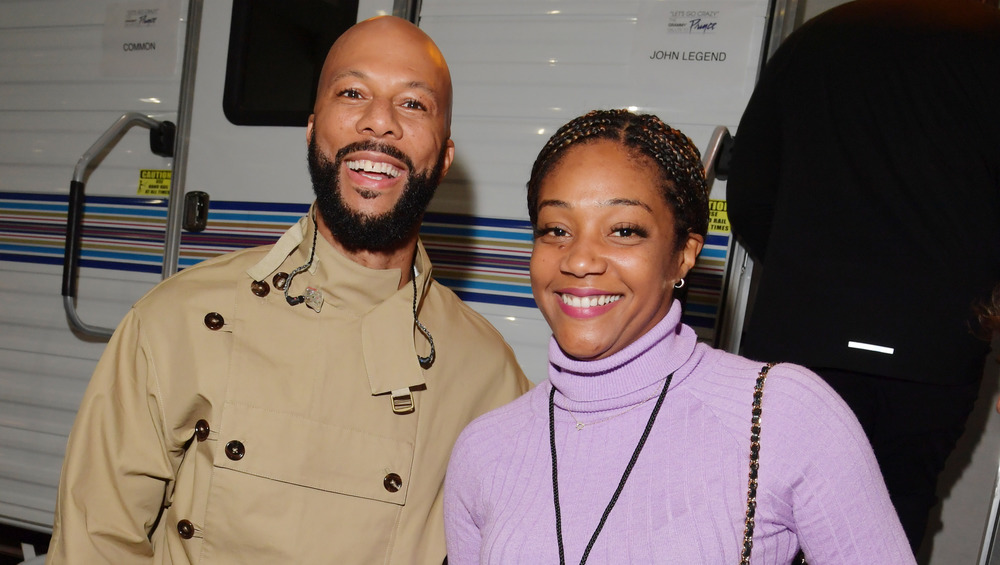 Lester Cohen/Getty Images
In January of last year, while attending the premiere of her film, Like a Boss, Tiffany Haddish spoke to People about her plan to make time for love later that year. "Whoever like me, holler. Make sure your credit right. [Make sure] you ain't got no whole bunch of kids. If you got kids, they need to be already grown. I don't need to be teaching them how to wash clothes, how to clean their room or nothing like that. You need to be a grown a** man," she declared. 
Haddish went on to say that if her potential man was still living with his mama, it better be because he's taking care of her, not the other way around. "You need to be a full man — not living with your mama, unless she's sick and you're taking care of her. I want a real man that got his own business going, his own career going on. And not needing me for nothing but companionship, an ear to listen to, and a little bit of a good time," she said.
She seems to have found what she was looking for with Common.