Meet Brad Paisley's Kids, William And Jasper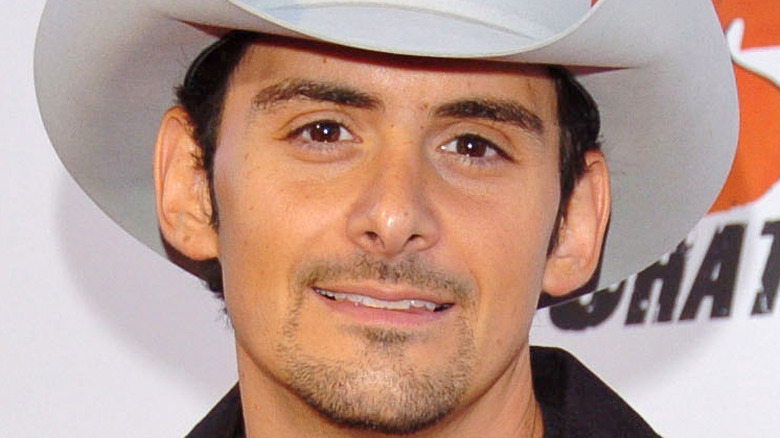 Shutterstock
When he's not on stage or in the recording studio, one of your favorite country musicians has his hands full raising a beautiful family. Meet Brad Paisley's kids, William and Jasper. They are the light of his life and the proud papa has shared many interesting tidbits about their lives. 
Paisley lives with his wife, Kimberly Williams-Paisley, and their two children in Nashville. He and Kimberly met and began dating in 2001, went on to get engaged the following years, and married after a nine-month engagement. The pair tied the knot on March 15, 2003, at the Stauffer Chapel on Pepperdine University's Malibu, California campus (via Country Thang Daily). The couple welcomed their first child, William Huckleberry, on Feb. 22, 2007. As you may have guessed, he was named after Mark Twain's famous character Huckleberry Finn, and Paisley hopes that his son will have the same wild streak as his fictional namesake.
"He's William Huckleberry Paisley as in Huckleberry Finn — a reference to a spirit of adventure I hope he embodies," Paisley told People. "I can see him now — out playing in the woods, taking chances ... He's all boy. There's nothing delicate about him. He's a total guy and loves the remote control, so we'd stick the remote down, and he'd make his way to it." Not long after that, the couple revealed that they were expecting another child. 
Brad Paisley was thrilled to find out William wouldn't be an only child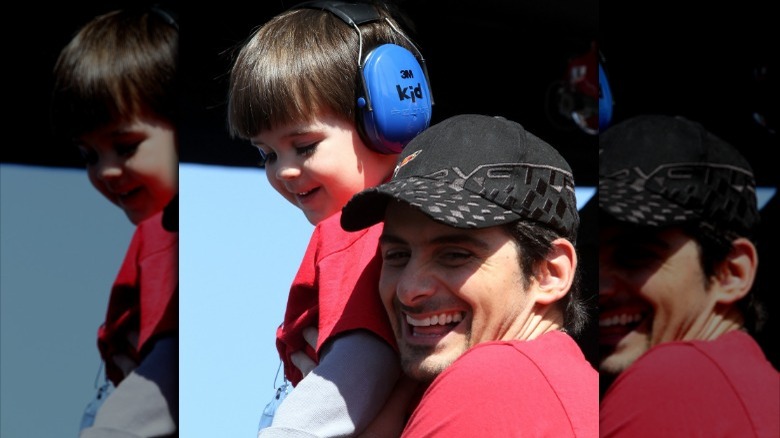 Jerry Markland/Getty Images
In October of 2008, Brad Paisley and his wife Kimberly shared the happy news. "We're having so much fun with our little boy Huck, and we are thrilled that he will have a sibling," Kimberly said at the time (per Country Thang Daily). "He's going to be a great brother." Paisley was beyond excited by the idea of adding another child to the mix. "I never had [a sibling]," Paisley said. "I was an only child. I think [Huck] will be a great big brother. He'll learn to share, which is something I never did!"
Jasper Warren Paisley was born on April 17, 2009 (per The Boot). Like his brother before him, Jasper was named after a very special person — this time someone who actually lived. His middle name comes from Paisley's grandfather Warren Jarvis, who introduced the star to music and encouraged him to follow his dreams. 
The boys have grown up quickly and their parents have been adjusting to life with older children. Speaking with People in 2020, Paisley shared, "My favorite thing right now is actually to go out and throw a football around with them. They have to get past me at the goal line and they have to organize an offense against me. I let them win." Parenting is quite the wild ride, but it sounds like Paisley is making the most of it.