For This Oscar-Nominated Movie, George Clooney Was Only Paid $3 Upfront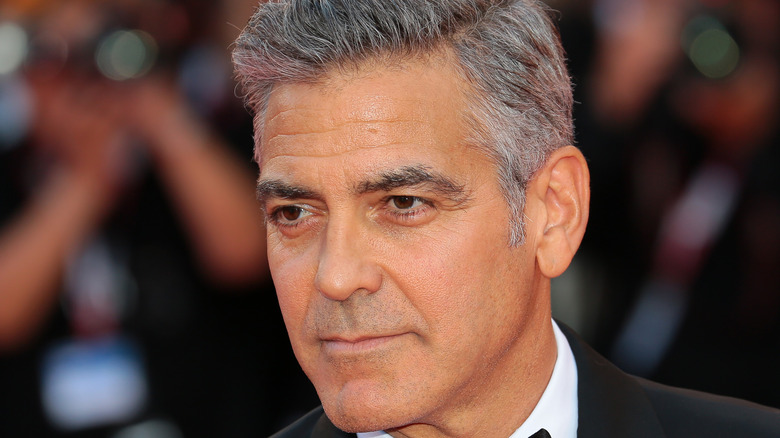 Shutterstock
From the time George Clooney was able to leave television behind after his breakout role on NBC's "ER" and became a full-blown movie star in the 1990s, he's been able to command quite the hefty multi-million dollar salary and live life as a fabulously wealthy man. But he is also an actor and an artist and in 2005, he released a passion project that he wrote, directed, produced, and financed because he knew the story had to be told. While he also appeared in the film, he refused to take the lead role because he didn't even think he'd be believable embodying a famed newsman who helped define modern American journalism.
Clooney grew up in both the world of Hollywood and the world of news. His aunt was singer and actress Rosemary Clooney and his father was Kentucky anchorman Nick Clooney. Although Clooney tried to follow in his father's footsteps and study journalism, he eventually dropped out of college and then the acting bug bit. Not long after moving to Hollywood, he landed a regular role on "The Facts of Life" and then moved onto "Roseanne" before finding a leading-man role on the NBC drama "Sisters" (via Biography). After his character was killed off, "ER" came along, solidifying Clooney as an A-list celebrity who could one day afford to take $3 to create a movie that he knew would make a difference.
George Clooney financed this film in honor of his father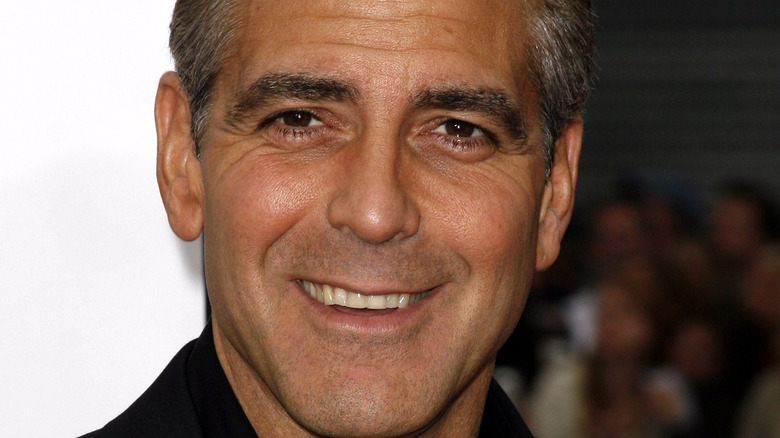 Shutterstock
"Good Night, and Good Luck" told the story of pioneer newscaster Edward R. Murrow as he covered the McCarthy hearings, in which Senator Joseph McCarthy accused a rash of Americans of being members of the communist party (via Britannica). In it, George Clooney played Fred Friendly, who helped create the news program "See It Now" along with Murrow. "Good Night, and Good Luck" wasn't just the name of the movie, it was also Murrow's sign off each evening. Clooney said he had his father in mind when he made the film.
"[It's] ultimately a love letter to my old man," Clooney told the Los Angeles Times. "It's me saying, 'Thanks for setting the bar that high, for believing so strongly in the responsibility of information,' and taking it to the level where it cost him a lot of things over the years. There were jobs he left because he wasn't willing to compromise."
To get the movie made, Clooney had to do some fancy footwork to essentially pay himself. "I got a dollar for writing the script," he said. "I had to endorse my check for directing and turn in my acting salary. Grant [co-writer, actor and producer Heslov] and I each made a buck for doing it."
Ultimately, the gamble paid off and not just in box office revenue. While the film made more than $31 million domestically (via Box Office Mojo), it also earned six Academy Award nominations (via IMDb).