The Truth About Lauren Lapkus And Mike Castle's Relationship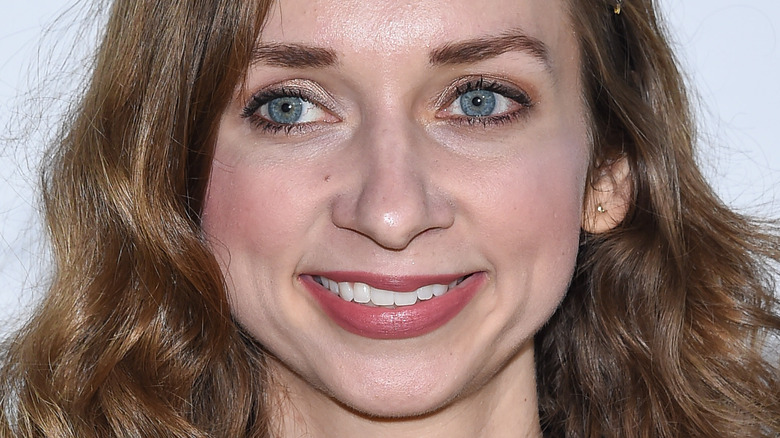 Shutterstock
If you've explored your way around Netflix over the past few years, you should know Lauren Lapkus. The Illinois-born 35-year-old might have first reached your screens as security guard Susan Fischer on "Orange Is the New Black" and also starred in the streaming platform's 2020 rom-com "The Wrong Missy," alongside stints on "The Big Bang Theory" and a range of other TV shows. She even won half a million bucks for the Crohn's & Colitis Foundation as a celebrity contestant on "Who Wants To Be A Millionaire" in 2020 (via IMDb).
She might portray a variety of entertaining and off-the-wall characters in her work, but — per The Things — it doesn't sound like Lapkus' personal life is full of too much drama. She married actor Chris Alvarado in 2014 before they divorced two years later. But she soon found love with another actor, Mike Castle; they married in 2018. Castle's also associated with Netflix, appearing in the comedy "Brews Brothers" (via Chicago Tribune), so they seem to be a pretty good match. Here's the truth about their relationship.
Lauren Lapkus and Mike Castle have one child together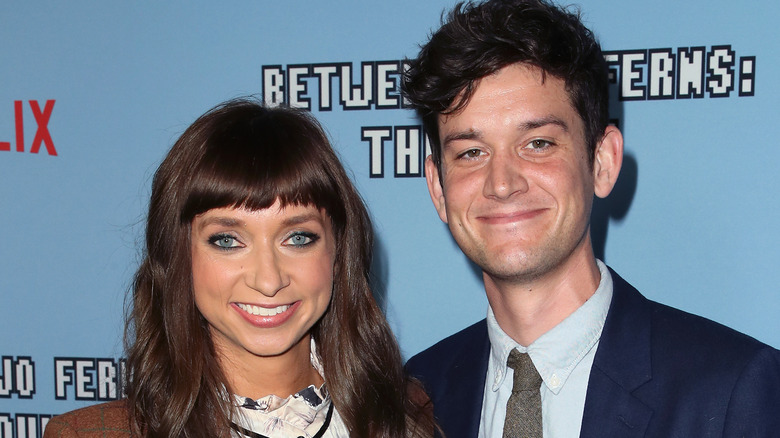 David Livingston/Getty Images
As mentioned above, Lauren Lapkus married Mike Castle in 2018, and they had quite a simple ceremony, marking the special day with friends and family. But as for best friends, they can call on each other to take those roles. "I am thrilled to be married to my best friend," Lapkus said to People in 2018.
After getting settled into married life, Castle became stepdad to Lapkus' Chihuahua/Maltese/Yorkshire terrier mix, Franny, who was adopted in 2014 (via The Things). The couple also became parents in 2021, welcoming their baby daughter Holly in July (via Entertainment Tonight).
Despite both being Illinois natives, it was through work that they first met. Per Just Jared, the couple met while co-starring in the 2015 TBS show "Clipped." Both are heavily involved in acting, and they both have backgrounds in improv (via The Things). Could we see them appear on the same Netflix show one day in the future?