Lauren Lapkus' Divorce Settlement Is Way More Than You Think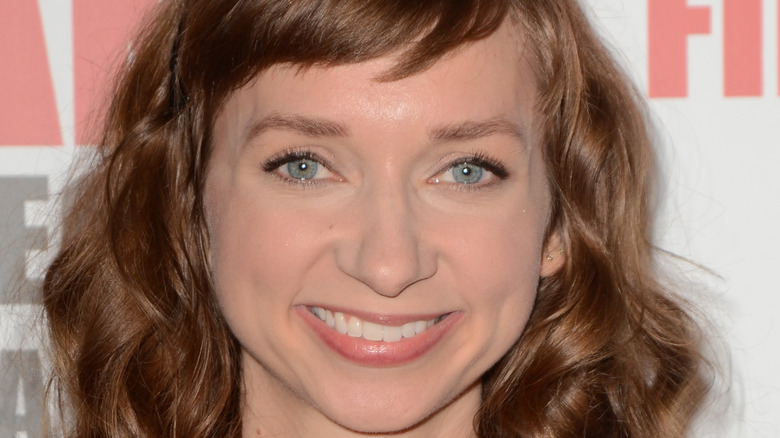 Shutterstock
Lauren Lapkus, star of "Orange Is the New Black" and "The New Missy," welcomed her first child in — a daughter named Holly — with her husband Mike Castle in July 2021 (via People). The actress even shared an adorable video of Holly to Instagram on July 23, announcing her birth. Castle, who is also an actor, shared the same video of baby Holly on his Instagram profile as well with the caption, "Welcome to this strange world, Holly."
The two tied the knot in 2018 at a courthouse, according to the Daily Mail. When talking about their big day, Lapkus said it was "exactly what [they] wanted it to be: stress-free, romantic, and fun." Lapkus and Castle had previously worked together on the TBS sitcom "Clipped" before it was canceled. However, before even meeting, Castle was "enamored" by Lapkus (via People). He admitted that he always does research on his co-stars before starting a job, and before working with Lapkus, he "listened to her podcast" and "couldn't believe how funny she is."
While Lapkus is happily married with her newborn daughter, she first had to deal with the divorce of her first marriage. 
Lauren was willing to pay big bucks to end her first marriage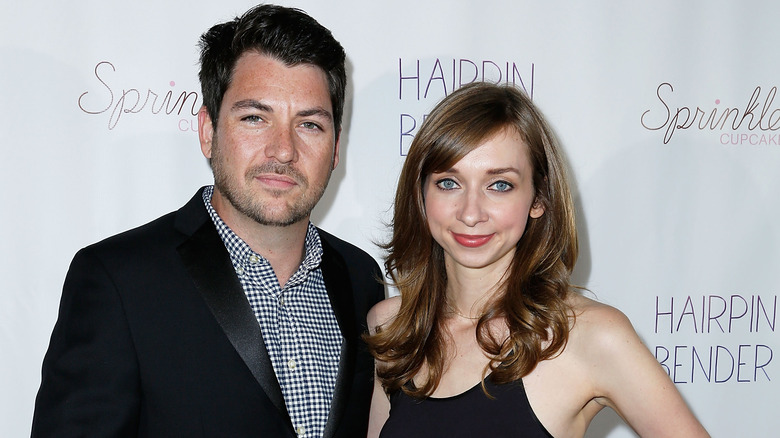 Randy Shropshire/Getty Images
Lauren Lapkus may be "over the moon" right now, according to People, but the "Good Girls" actress was once having a "tough time" after deciding to part ways from her first husband, Chris Alvarado (via India). 
According to The Things, Lapkus and Alvarado said "I do" in 2014, but by 2016 things were over. When announcing the divorce on Instagram, Lapkus said that she and the fellow comedian were "still friends" and they only wished "the best for each other" (via Chicago Tribune). 
Per the Daily Mail, the actress offered her former hubby $85,000 as "a one-off lump sum settlement." That's not including the assets the two had to split as well, according to Feldstein Family Law Group. The $85,000 was determined to be Alvarado's Net Family Property, which is "the value of [what his] date of marriage net worth is subtracted from [his] separation date net worth." TMZ reports Lapkus was willing to write a big check rather than draw out the divorce. Of course, given her $1 million net worth (via Celebrity Net Worth) and the desire to find true happiness, it was a no-brainer decision.