Who Is Fashion Designer Zaldy?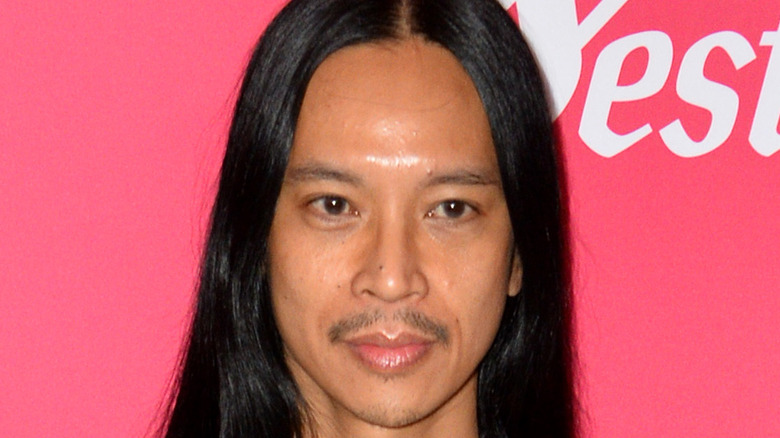 Shutterstock
You're most likely familiar with drag queen RuPaul and his truly iconic sense of style — but chances are, you're less familiar with the designer behind the fashion. Zaldy Goco — who, like RuPaul, ditched the last name — became friends with the drag queen in the late 1980s by approaching him to talk about fashion. "Ru had worn the same outfit two nights in a row," Zaldy explained to Vogue. "And when I brought it up, Ru told me, 'When it works, it works.'" Thanks to that serendipitous night of drinking, dancing, and talking shop, all these years later, Zaldy is the designer that RuPaul says he can't go anywhere without.
According to L'Officiel, Zaldy has been designing for RuPaul for decades, and is the brain behind some of Ru's most iconic and memorable looks. Whether strutting the "Drag Race" runway, attending an award show, or sporting a 'fit simply for the sake of getting noticed, chances are, Zaldy is responsible for it.
The Connecticut-born Filipino designer fell in love with the world of fashion by the grace of his grandmother, a woman with whom Zaldy would discuss fashion (via The New York Times). She would even stay in his room during her visits from the Philippines. "She was a dentist and opened a school called Paris Manila Fashions. We'd watch the Cher show and talk about the outfits," he explained, per the outlet.
Zaldy has a star-studded celebrity repertoire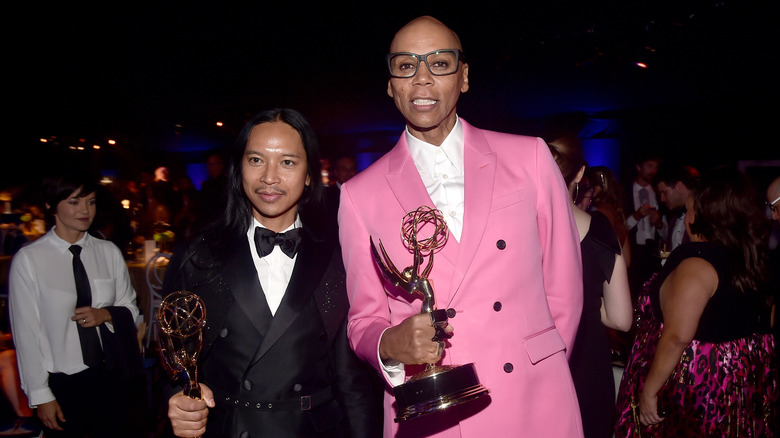 Alberto E. Rodriguez/Getty Images
Zaldy's natural-born talent and exquisite sense of style speaks for itself, drag queen clout or not. In 1988, the 55-year-old designer moved to New York to attend the Fashion Institute of Technology, which is where things began to turn from passionate hobby to potential career. After years of establishing his unique brand and even dabbling in modeling, Zaldy was finally becoming a force to be reckoned with within the fashion world. 
The New York Times described Zaldy's fashion as "underground edge," with pieces that range from "tailored jackets with cutouts, braiding and roping" to "diaphanous daywear gowns." The pieces he's designed are effortlessly chic and his fashion shows are unmissable events with start-studded rosters. Over the years, he's caught the attention of some of the most well-known names in pop culture, including Gwen Stefani, Britney Spears, Madonna, Lady Gaga, and Michael Jackson, all of whom he's collaborated with and designed for (via L'Officiel).
His designs are as enigmatic and eccentric as the stars he dresses, and his penchant for avant-garde, fantasy-like fashion serves as a fresh contrast to what Zaldy believes high-fashion has defaulted to: "Black, black, black."