The Truth About Brad Paisley And Chely Wright's Relationship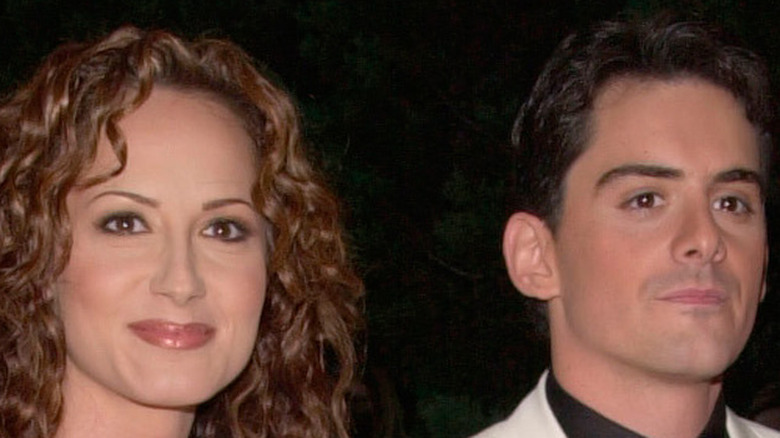 Shutterstock
Brad Paisley and Chely Wright were once country music's it couple. Even if it was only for a brief stint.
Wright and Paisley dated in 2000 and sang together on the track, "Hard to Be a Husband, Hard to Be a Wife" (via Taste of Country). But their romance ended before fans even had a chance to get used to the idea of the "Jezebel" and the "Ticks" singers being an item since Wright ended the relationship without telling Paisley why (via CMT).
Although Brad Paisley is now happily married to Kimberly Williams-Paisley, star of "Father of the Bride," According to Jim," and "We Are Marshall," Wright was moved to lay out why she ended the relationship years later. Even if that meant looking like the bad guy in the situation. She told Entertainment Weekly, "Brad is a really good person. I feel like Brad respects me. I don't know if he ever hated me at some point. If he did, I wouldn't blame him."
Here is the truth about Brad Paisley and Chely Wright's relationship.
Chely Wright broke Brad Paisley's heart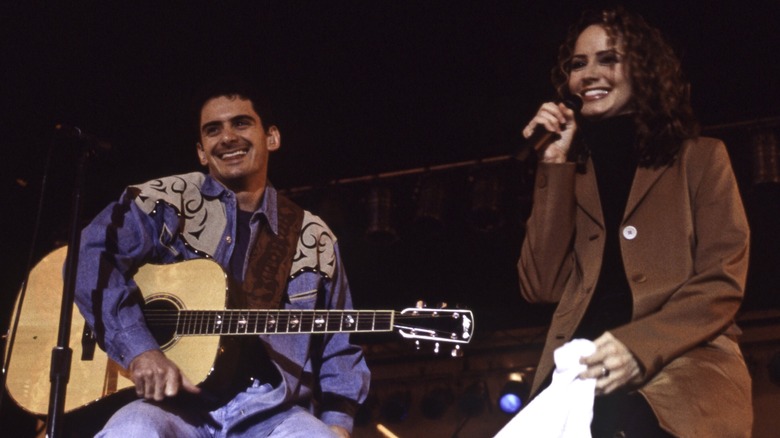 Sherry Rayn Barnett/Getty Images
The romance between Brad Paisley and Chely Wright ended because the "It Was" singer was hiding her sexuality. It took years for the country singer to accept what she knew to be true since she was a child growing up in Kansas. "I prayed every day for God to change me," she told Oprah.
Wright battled these feelings while leaving her mark in country music. But it wasn't until she came out in 2010 in her memoir, "Like Me: Confessions of a Heartland Country Singer," that fans — and Paisley — understood why she ended the relationship so abruptly.
Wright started dating Paisley as her 12-year on-again-off-again secret relationship with a woman was crashing to the ground. She attempted a relationship with a man, but it never felt right. She told Oprah, "When you want to be with someone else, it's wrong. I wronged him."
She lays out all her feelings, regrets and life lessons in her memoir. She told CMT, "At that time, I caused incredible hurt and pain to Brad. I regret it very much. It's one of the great regrets of my life, and I needed to write that down."